Fredericton back at it in 2016 with Gallant in charge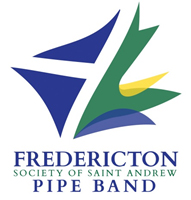 Often the dreaded "hiatus" word can be a death-knell for competing pipe bands, but the Grade 2 Fredericton Society of St. Andrew of New Brunswick, Canada, plans to return to competition with a new full-time pipe-major in Chris Gallant.
After taking a break in 2015, the band currently comprises 14 pipers, seven snares, four tenors and a bass, building up its ranks from the organization's teaching academy. Gallant officially takes over from Derick Wilson, who remains with the band. Another former pipe-major, Gord Perry, has also returned to the band.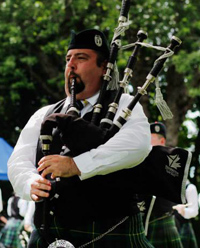 "I am honoured and humbled to take on this responsibility," Gallant said. "This will be a team approach, and I will draw on the advice of the former [Fredericton] pipe-majors. I am pleased that the immediate past P-Ms are back playing in the ranks as well this fall. I intend to carry their legacy forward, and those of the P-Ms before them, and help bring this band to the successes of the past."
With currently only one other Grade 2 band – the College of Piping, Summerside – in the Canadian Maritimes provinces on Canada's east coast, competition is scarce, Fredericton hopes to travel to several events in Ontario or the eastern United States. Although the Atlantic Pipe Band Association has not yet announced regradings, the Grade 3 Dartmouth & District Pipe Band of Nova Scotia is thought to have a strong chance of moving up after finishing fourth in Grade 3A at the World Pipe Band Championships.
Gallant said that the Fredericton Society of St. Andrew is developing new repertoire at "a limited number of engagements and contests for this upcoming season," and has its sights set on a bigger level of engagement in 2017, in sync with its 90th anniversary.
Chris Gallant's brother, Justin, remains as leading-drummer.