From Aboyne to Zorra: Jeannie Campbell looks at the two Glengarry Gatherings in Scotland and Canada
We continue Jeannie Campbell MBE's multi-part series, "From Aboyne to Zorra," in which she researches piping, drumming and pipe band competitions from around the world. These are fascinating pieces that revisit piping and drumming competitions of the past in the United States, Canada, and, of course, Scotland, bringing back into light the competitors and organizers that helped shape what we do today.
On the eve of the Glengarry Highland Games, host of the North American Pipe Band Championships at Maxville, Ontario, Campbell compares the event with its namesake, the Glengarry Gathering in Scotland.
The Glengarry Gathering at Maxville in Canada dates from 1948 but the Scottish Gathering has a much longer history.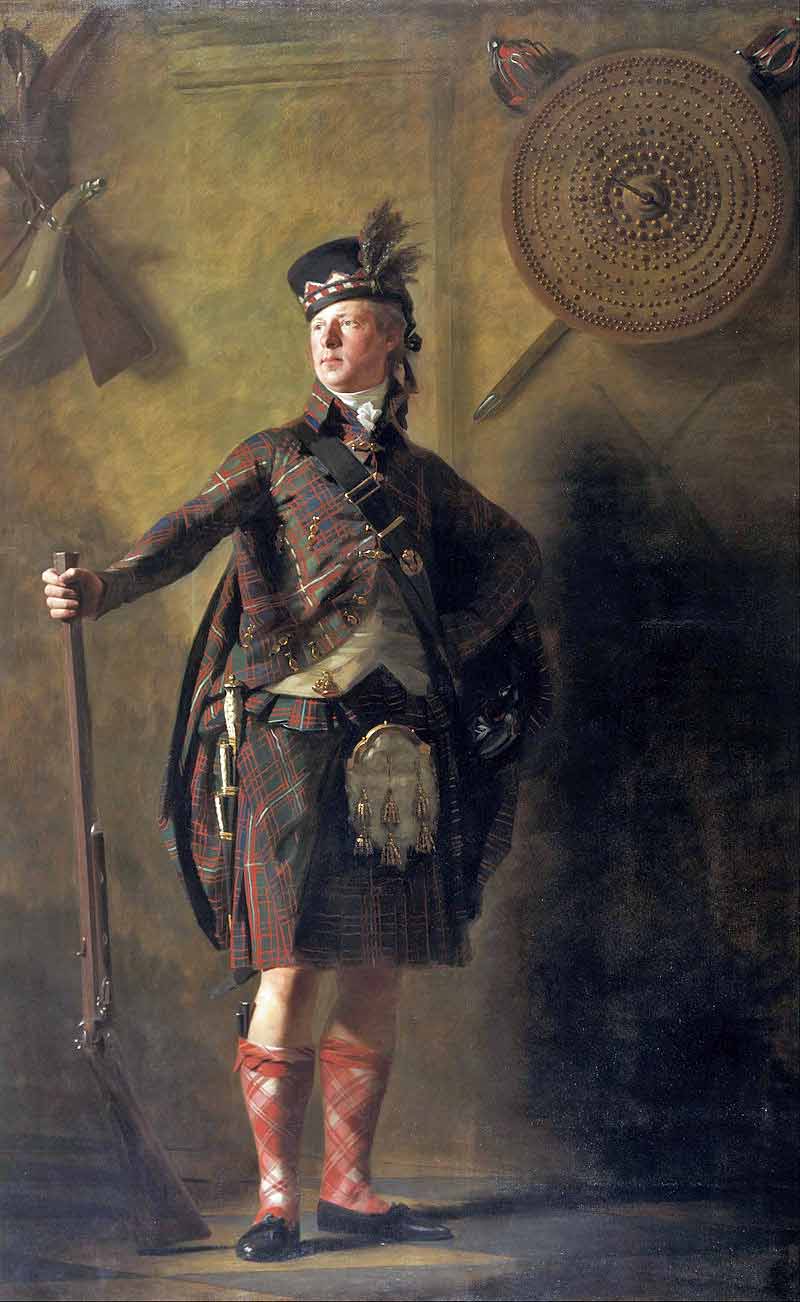 Alasdair MacDonell of Glengarry 1773-1828 succeeded his father as 15th chief in 1788. In February 1793, he was commissioned as a Captain to recruit a company of the Strathspey Fencibles. In August 1794, he was given a colonel's commission to raise the Glengarry Fencibles regiment, recruits being drawn from the Glengarry estates, under threat of eviction if persuasion did not work. As part of his regiment's uniform, he invented (or adopted) the Glengarry, which has since become part of the uniform of a number of Scottish regiments.
The Glengarry Fencibles were disbanded in 1802, and Glengarry failed to honour a pledge to find land for the men. This resulted in a mass emigration to British North America led by Father Alexander Macdonell, the regimental chaplain. Glengarry continued the evictions to make way for sheep farmers, which had begun in his father's time, and most of the clan was forced to emigrate to North America due to these clearances. Many of them settled in Canada, where they founded Glengarry County in Ontario.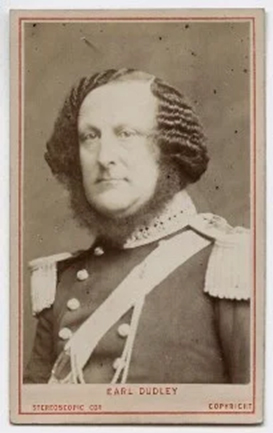 On 17th January 1828, the steamer taking Glengarry back to Edinburgh was wrecked in a storm off Corran, south of Fort William. The Chief jumped from the ship and hit his head on the rocks. He was taken to a house but died that night. According to the Inverness Courier, the funeral procession of five miles from Invergarry to Kilfinnan was followed by 1,500 men and 150 gentry, the coffin being carried breast-high by 18 Highlanders. A lament was composed for him by his piper Archibald Munro.
Glengarry was succeeded by his only son, Aeneas, born in 1808, but the estate was much mortgaged and heavily in debt. The only solution was to sell off the lands. It was 10 years later when a buyer was found. Edward Ellice bought the western portion of the lands, and shortly after, the eastern portion was bought by the Marquis of Huntly. Clansmen continued to emigrate up to the 1850s. Lord Huntly soon sold on the Glengarry portion to an Englishman, Lord Ward 1817–1885, who, in 1860, became Earl of Dudley.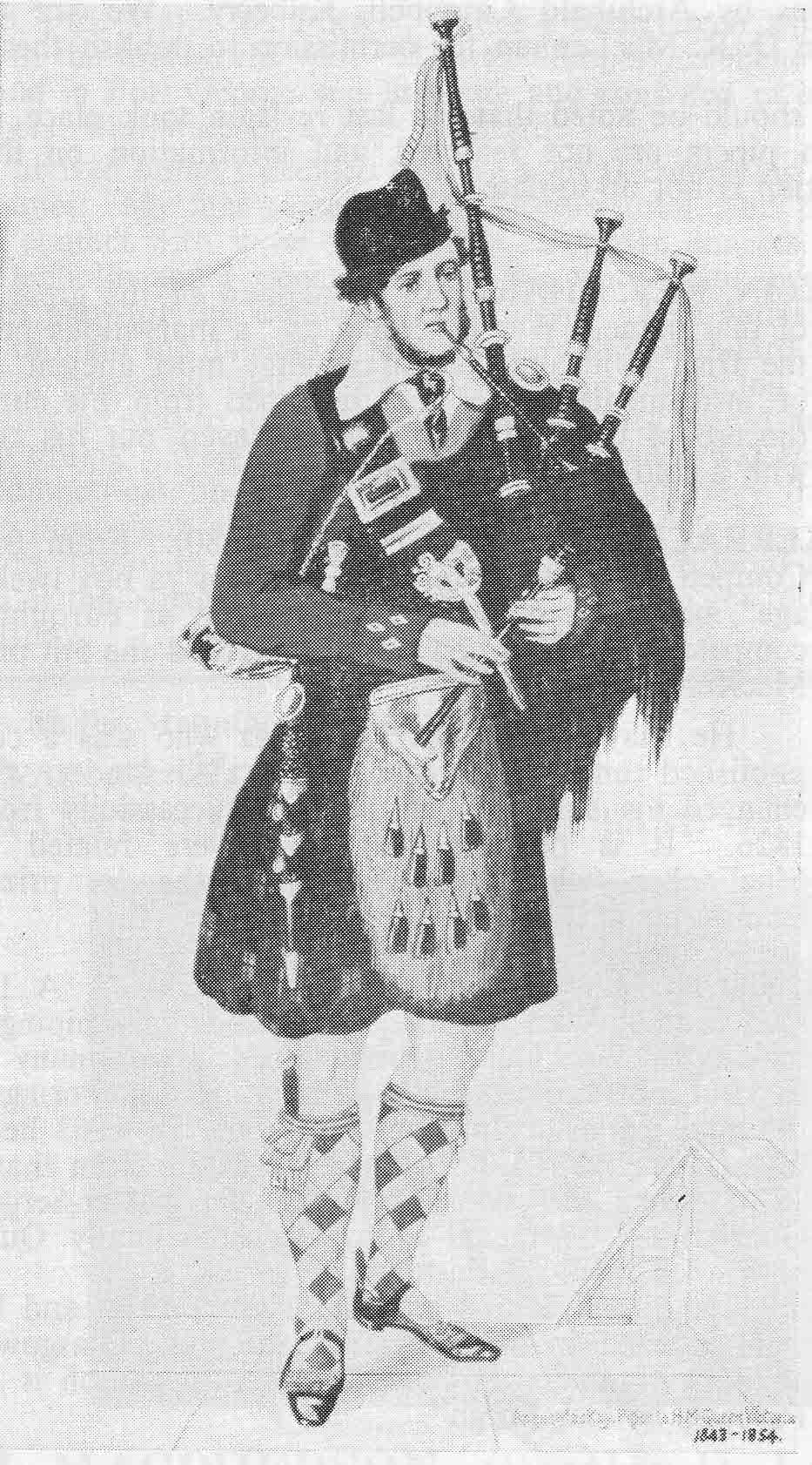 Angus MacKay was piper to Campbell of Islay from 1835 until around 1840, when he composed a piobaireachd, "Farewell to the Laird of Islay," before leaving his employment. Angus was one of the 14 competitors at the first Northern Meeting Piping Competition in October 1841. According to the reports of the meeting, he was now in the employment of Lord Ward, who had recently bought the Glengarry estate. In October 1842, Angus again played at the Northern Meeting, and again, he was described in the report as piper to Lord Ward. On 7th April 1843, Angus was officially appointed as piper to Queen Victoria.
The first reports of the Glengarry Gathering are from 1841, when the Inverness Journal & Northern Advertiser gave a brief report on 17th September, followed by a more detailed account on 24th September:
In our last, we gave a short notice of the Glengarry Gathering, which took place on Tuesday the 7th inst. We now return to the subject and proceed to give additional particulars that we have since received. At nine o'clock in the morning, the people began to gather about Invergarry. Every glen and bothy in the neighbourhood sent forth its inmates, young and old, and the weather was fortunately propitious. At eleven o'clock, Mr Scott, Lord Ward's manager at Invergarry, appeared on the field and made arrangements for the games, taking down the names of the competitors; and about twelve o'clock Lord Ward and his friends, about fifty ladies and gentlemen, repaired to the spot, his lordship and most of the gentlemen being in full Highland dress. The usual Highland games commenced shortly afterward.' The report then had the prize list for the heavy and light stones, caber, hammer, foot races, leaping, dancing and rifle shooting. The result of the dancing was, 1. £2. John MacDougall, Fort Augustus; 2. £1. John MacInnes, piper, Lochaber. Extra prizes of 10s each were given to the three best dancers who had never been taught dancing; they were won by Alexander Stewart, gamekeeper to Lord Ward; John Cameron, ditto; and William Anderson, Laggan, Glengarry.
The report continued:
The games being over, Lord Ward and his friends left the field for Invergarry House, where a sumptuous dinner was prepared. As the party withdrew the pipers played an appropriate air, and the people cheered with might and main. The whole of the multitude present then sat down on a circle of seats prepared for the occasion; the tents were thrown open, and a substantial roast of beef and mutton with sundry barrels of ale and porter and a due admixture of whisky was distributed. This useful game of eating and drinking continued for above two hours, after which the people were marshalled in regular order and proceeded with Mr Scott at their head to a large granary at Invergarry which had been fitted up as a ball-room. As they left the field, the piper played the fine tune of Boisdale's March, with which the hills and woods resounded. The ball soon commenced with great spirit. Lord Ward, with the ladies and gentlemen, entered the room at half past eleven and joined in the dance until about three next morning. The festivities, however, were kept up for three hours after this time. During the night, refreshments were handed about and all seemed joyous and happy. It is gratifying to state, that in this festive scene, so numerously attended by people from all quarters, there was not the slightest occurrence to mar the good humour or harmony of the party.
The Gathering took place again in 1842 when the report listed the prizes for athletics and one dancing event. Angus MacKay is mentioned, but not as a competitor:
Highland Reel 1st prize, a silver-mounted powderhorn to Angus MacInnes, piper to Captain Shawe, Inveree. 2nd a silver brooch to John Macbeath, piper to the Duke of Sutherland. 3rd £l to Alexander Stewart, gamekeeper to Lord Ward. The games concluded by Angus Mackay, piper to Lord Ward, dancing Gillie Callum in first-rate style. At about six o'clock his Lordship, with his friends, left the field, preceded by three pipers as before, for Invergarry House where he entertained his friends to a sumptuous dinner. The party afterwards appeared in the ballroom, where they kept up the Highland reel with great spirit till a late hour and where the peer and the peasant mixed promiscuously in the moving maze. In the ballroom, the successful competitors, being called Mrs Ellice of Glenquoich, dealt the respective prizes, while his Lordship eulogized their conduct on the field according to their respective merits.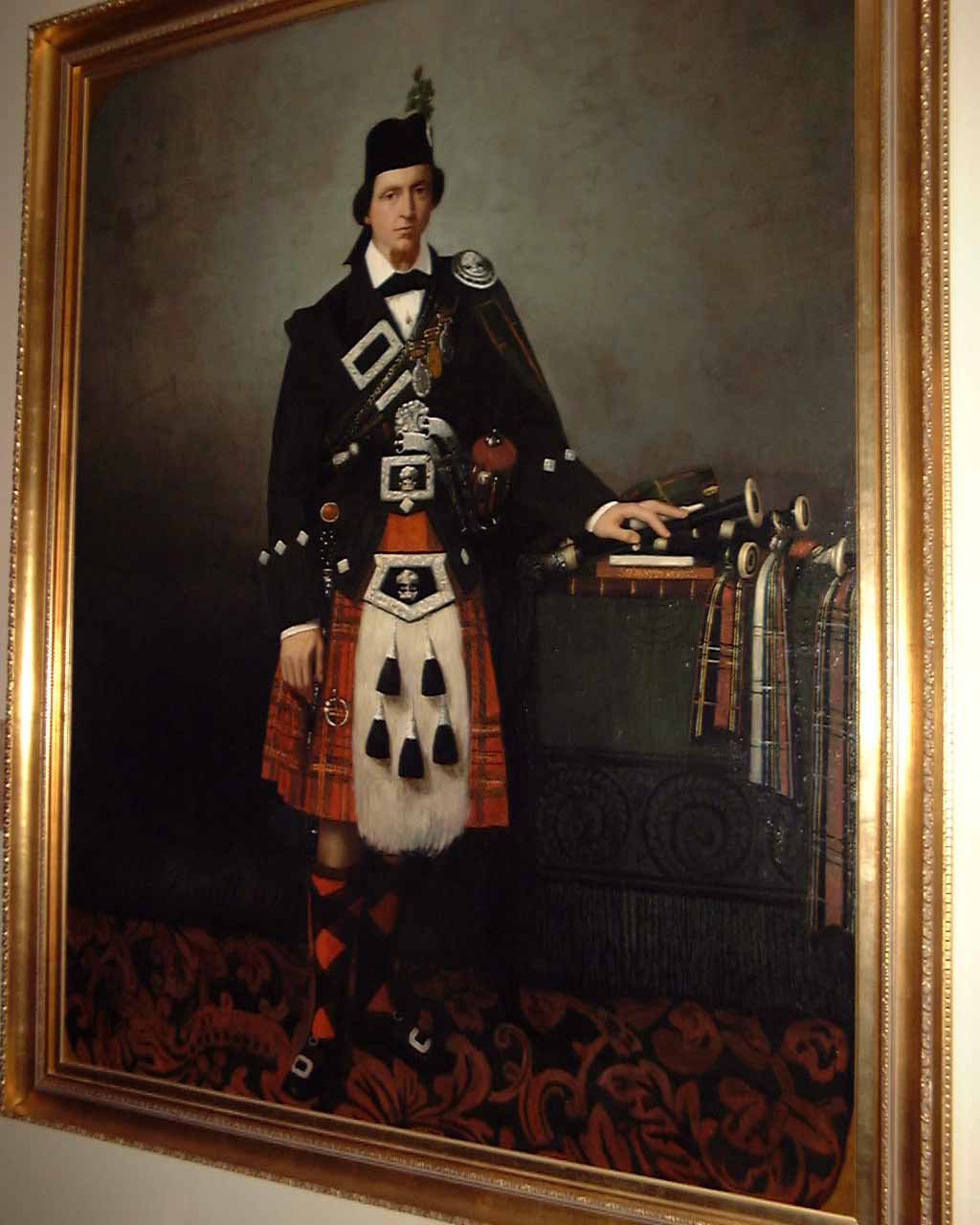 The next report was from 1847:
Glengarry Gathering. A gathering of Highlanders took place on Thursday, the 9th instant, at Invergarry, when the noble proprietor, Lord Ward, offered premiums for the most successful competitors at throwing the stone and hammer, running, dancing, &o. The early part of the day was wet, which delayed the competition, but an immense number of the country people assembled, and the whole passed off with great spirit and cordiality. Tents were erected on the ground for the accommodation of the ladies and gentlemen, and the people were abundantly supplied with bread, beef, beer, and whisky. The prizes to be contended for were handsome dirks, claymores, sporrans, brooches, snuff mills, &c. The games were then contested as follows, Dancing Gillie Callum. Three competitors John Macrae, Glenrnoriston, best; Michael MacCarfray, servant to Glengarry, second best. Highland Fling. Four competitors. Michael MacCarfray best; Archd Grant, keeper, Invergarry, second and Alex Stewart, game-watcher, Invergarry, third best. Reel. Two foursome reels were danced with great spirit, and so uniform was the dancing that it was left undecided who should carry the prizes. A prize was also awarded John Macrae, Glen Morriston for being the best-dressed Highlander. At the conclusion of the sports, Lord Ward entertained a considerable party of his friends to dinner in a marquee on the lawn.
Michael MacCarfray is probably Michael MacCarfrae, who later became piper to the Duke of Hamilton and bought all Angus MacKay's music from his widow in 1859.
The tune "The Glengarry Gathering" by Angus MacKay was first published in Alexander Glen's Caledonian Repository in 1860.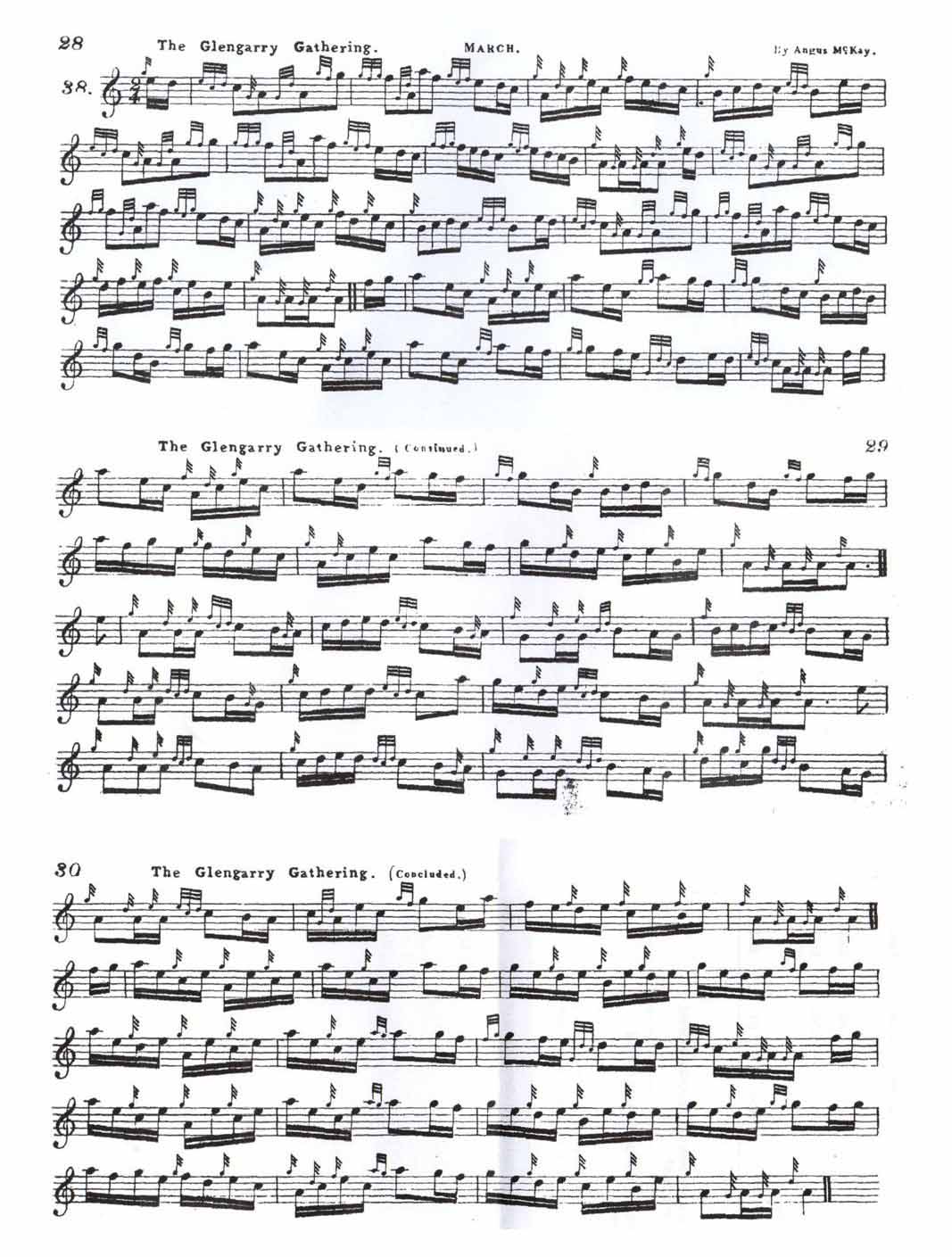 The gathering continued over the years. A report in September 1912 stated:
The annual Glengarry Highland Gathering was held on Saturday in favourable weather. Many of the gentry now in the glen patronised the sports, while the general public turned out in large numbers.' The prize list included one piping event, March, Strathspey and reel (open) 1st Duncan Grant, Invergarry; 2nd Donald Mackinnon, Invergarry.
The Scottish Gathering lapsed for a number of years but was re-established in 1972 and has taken place annually since then, although no piping events are listed.
Glengarry Highland Games
In Canada, many of the people in Glengarry County, Ontario, were descendants of the Highlanders evicted from their crofts and forced to emigrate. According to its website, the Glengarry Games at Maxville were founded in 1948 by a small group of local businessmen who wanted to ensure that the Scottish traditions would not be lost by the younger generations. To their surprise, their little event attracted close to 10,000 people who flooded the small farming community of Maxville.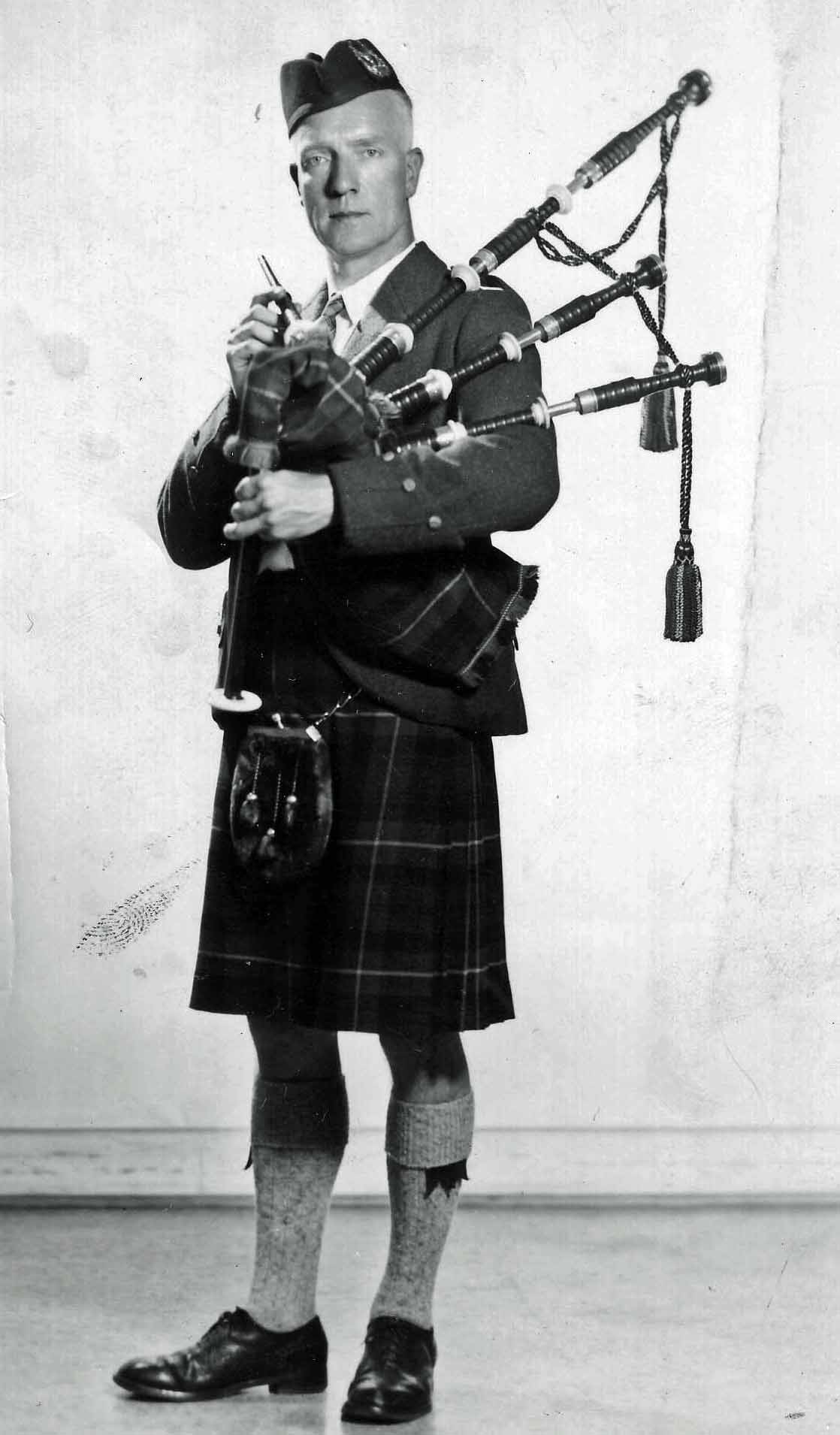 More than 70 years later, tens of thousands would still be trekking to Maxville on the long summer holiday weekend. Eight pipe bands competed at the first Glengarry Highland Games in 1948, and today, the games host the largest massed pipe bands in North America, with bands that have numbered over 70. The North American Pipe Band Championships are held in Maxville annually and see pipe bands across North America competing in every grade. Originally held in Ottawa and then Cambridge, Ontario, for a few years, the Piobaireachd Society Gold Medal (Canada) and Bar to the Medal contests have been held in Maxville since 1998. The 50th anniversary of the Glengarry Highland Games in 1997 saw the issue of a Canada Post commemorative stamp.
Reports stated that in 1956:
A crowd of more than 20,000 came to witness the Maxville Highland Games taking place in this small Scottish settlement in Ontario, Canada. Many of the spectators travelled more than 500 miles, but the weather was fine and the competition keen, so they were well rewarded. John Wilson and Archie MacNeill acted as judges. The results were: Open Slow March: 1. B Manson, Toronto; 2. Billy Gilmour, Toronto; 3. Reay Mackay, Toronto; 4. Sandy Russell, RCAF, Ottawa. Open March: 1. B Gilmour; 2. G Grant; 3. John MacKenzie, RCAF, Ottawa; 4. B Manson. Open Strathspey and Reel: 1. Reay Mackay; 2. Billy Gilmour; 3. Sandy Russell; 4. George Grant, RCAF, Ottawa.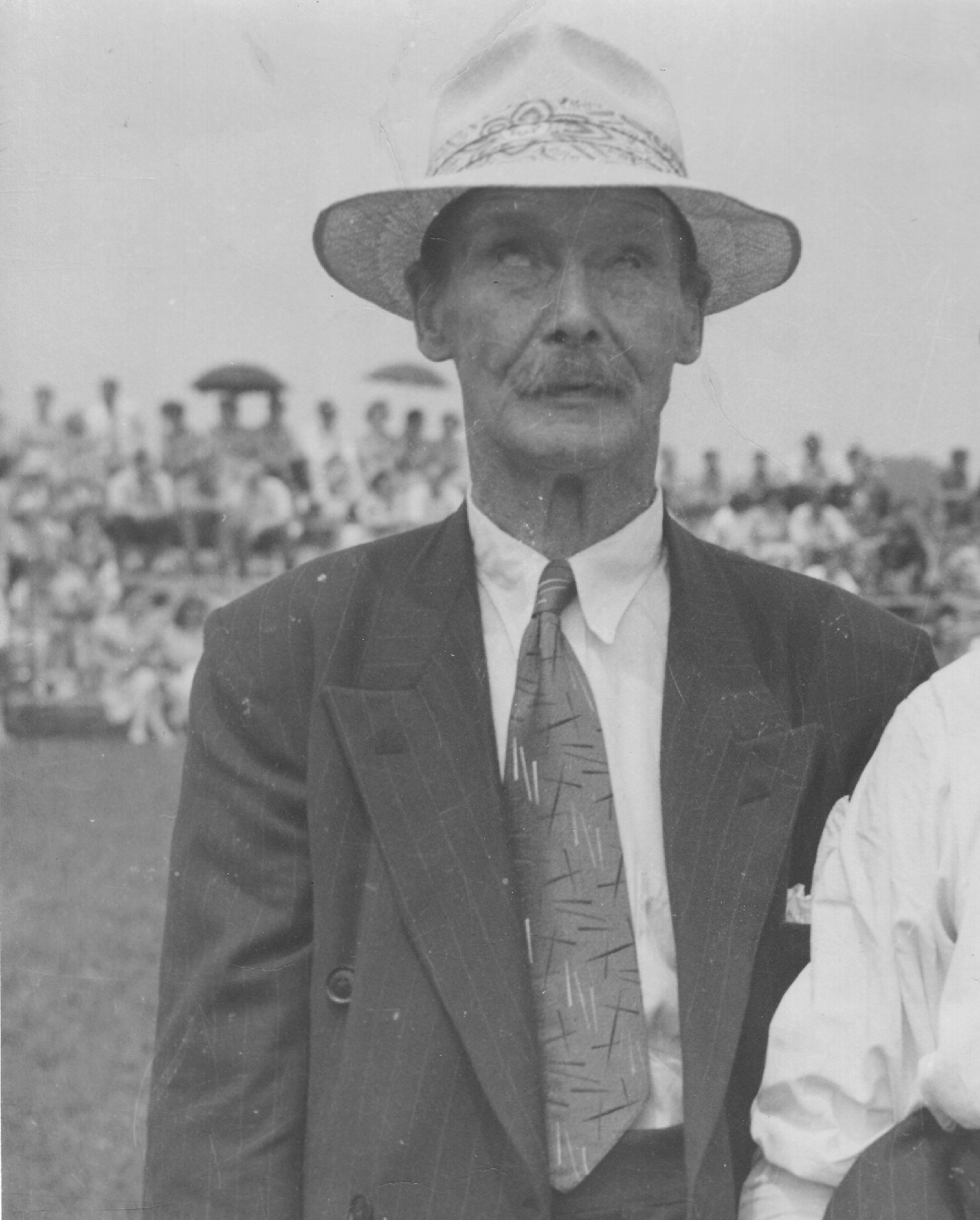 In 1957 Canada's new Prime Minister, John Diefenbaker, and cabinet ministers Gordon Churchill and Angus MacLean were on hand to see the Glengarry Highland Games take place in Maxville, Ontario, on August 3rd. Some 22,000 spectators sardined into the small village, situated in an area which was settled by Highlanders over 100 years ago. They came from Vancouver on the west coast, Antigonish on the east coast, and from all over the United States. The irony of the day was that a band from Montreal, Quebec, the heart of French-speaking Canada, took first prize in both the Class A MSR and Open slow march.
March, Strathspey and Reel (Class A): 1. 401 Squadron RCAF; 2. 48th Highlanders (Toronto): 3. 400 Squadron RCAF (Toronto): 4. Toronto Scottish. Although the 48th and 401 were tied in total points, a breakdown of these showed that both bands were equal in piping, but that 401 had more points for drumming and less points for dress and deportment than the 48th. The judges decided that drumming was more important from a musical point of view, awarding the prize to 401. Open Slow March: 1. 401 Squadron, RCAF (Montreal); 2. 48th Highlanders: 3. 400 Squadron RCAF (Toronto); 4. Orenda PB (Malton, Ontario.
March, Strathspey and Reel (Class B): 1. Orenda PB: 2. Worcester PB (Mass): 3. Cameron Highlanders (Ottawa): 4. Havelock PB (Ont). All piping events were judged by John Wilson of Toronto, and Pipe Major Sam Scott of Ottawa. John Kirkwood of Ste. Catherine's Ontario, judged the drumming and Bob Hutchison of Toronto looked after the dress and deportment.
Results of individual piping: Open March: 1. Billy Gilmour, Toronto; 2. Reay MacKay, Toronto: 3. 4. (equal) Sandy Russell and George Grant, both from RCAF Station Rockcliff, Ottawa. Open Strathspey and Reel: 1. Reay MacKay, Toronto; 2. Sandy Russell, Ottawa; 3. George Grant, Ottawa; 4. Pipe Major John Mackenzie, RCAF, Ottawa.
In 1959 the results of the piping contests were, Open MSR: 1. Caber Feidh; 2. 48th Highlanders; 3. St Andrew's, Detroit; 4. City of Montreal. Class B: 1. Peterborough; 2. Worcester Kiltie; 3. Cameron Highlanders, Ottawa; 4. Havelock. Open Slow March: 1. Caber Feidh; 2. 48th Highlanders; 3. Clan Campbell, Ottawa; 4. City of Montreal. Open Piobaireachd: 1. William Gilmour; 2. Reay MacKay; 3. George Shand; 4. R Shell.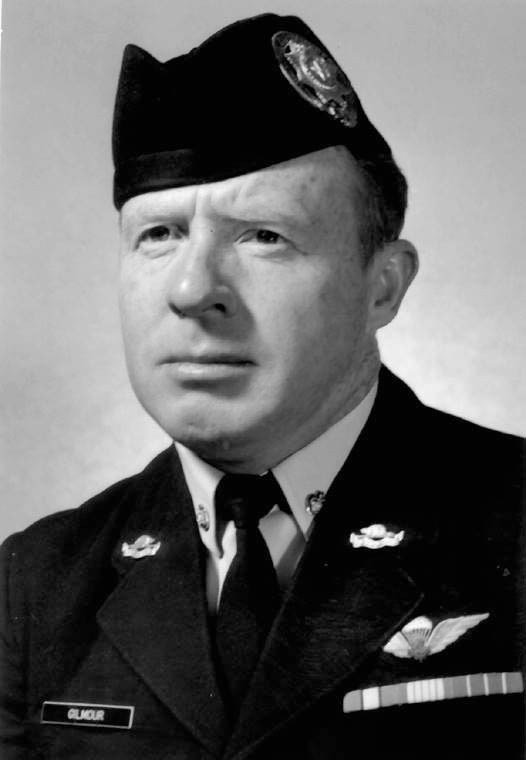 In 1967, John Wilson wrote that the Glengarry Games were the nearest to the Scottish Highland games that he remembered:
The 1967 results were, Open Piobaireachd: 1. William Gilmour, Lament for Mary MacLeod; 2. William T Drennan, Clan Campbell's Gathering; 3. Ken Eller, Massacre of Glencoe; 4. John Goodenow, The King's Taxes. Ten played. Judge John Wilson. Jigs: 1. William Gilmour, Donella Beaton; 2. Ken Eller, Donald MacLennan's Tuning Exercise; 3. Chris Anderson, Center's Bonnet. Judge John Wilson. MSR Judge Alex MacNeill: 1. Chris Anderson; 2. W Gilmour, 3. A Dewar; 4, K. Eller. Grade 1 Amateur, March Judge: Sandy Keith: 1. Trudy Campbell; 2. S Girling; 3. (equal) F Edsley and J MacLeod. Grade 1, Amateur, Strathspey and Reel Judge Sandy Keith: 1. R Mitchell; 2. T Campbell; 3. D.. Robertson. Grade 2 Amateur March Judge Reay Mackay: 1. K Wood; 2. Gail Brown; 3. L Sloan. Grade 2 Amateur Strathspey and Reel Judge: Reay Mackay: 1. Gail Brown: 2. K Wood; 3. (equal) L Sloan and S Wilson. Grade 3 Amateur March: Judge A MacNeill: 1. M Wilson; 2. D Tethan; 3. A R Marshall.
Bands Grade 3 March Piping Judges A MacNeill and R Mackay, Drumming Judge J Cronin; M and D N Mackenzie; 1. Kiwanis of Vancouver; 2. Brockville 3. Rob Roy. Grade 2 March, Strathspey and Reel Piping Judges J Wilson and Sandy Keith: 1. Manchester City, Conn, USA; 2. Balmoral Highlanders, Syracuse, USA; 3. Highland House: 4. Ulster Scottish, Milwaukee, USA. Grade 1 March, Strathspey and Reel North American Pipe Band Championship, Piping Judges: A MacNeill and R Mackay: 1. City of Toronto; 2. Clan MacFarlane, St Catherines; 3. St Thomas Legion; 4. St Andrew's (Detroit, USA. Open Slow March and Six-Eight March Piping Judges J Wilson and Sandy Keith 1. Clan MacFarlane; 2. St Thomas; 3. City of Toronto; 4. Balmoral Highlanders, Syracuse, USA. Drum Majors, Judge D Beasley: 1. Norm MacKenzie, 48th Highlanders; 2. W Courage; 3 T MacMillan.
The tune index shows three tunes possibly connected to the Canadian gathering: "Victory at Maxville '89" by Scott Williams, "Maxville Via Satellite" by Mark Saul, and "Lucky 13 (Maxville 2000)" by Bryne O'Sullivan.
The 2023 Glengarry Highland Games will be held August 4-5 and are expected once again to attract tens of thousands of visitors to Maxville, Ontario, with nearly 60 competing pipe bands and more than 200 pipers and drummers in its solo competitions.
Jeannie Campbell MBE is one of the greatest authorities on the history of piping, drumming, pipe bands and bagpipe makers. She has written Highland Bagpipe Makers and More Highland Bagpipe Makers, two excellent books on bagpipe makers, and her most recent book, Pipe Bands, is a massive work of more than 800 pages, and recently had its second printing. In 2014, Jeannie Campbell was made a Member of the British Empire for her pioneering work and service to piping.