Hamish Reade wins 2018 Pipe Idol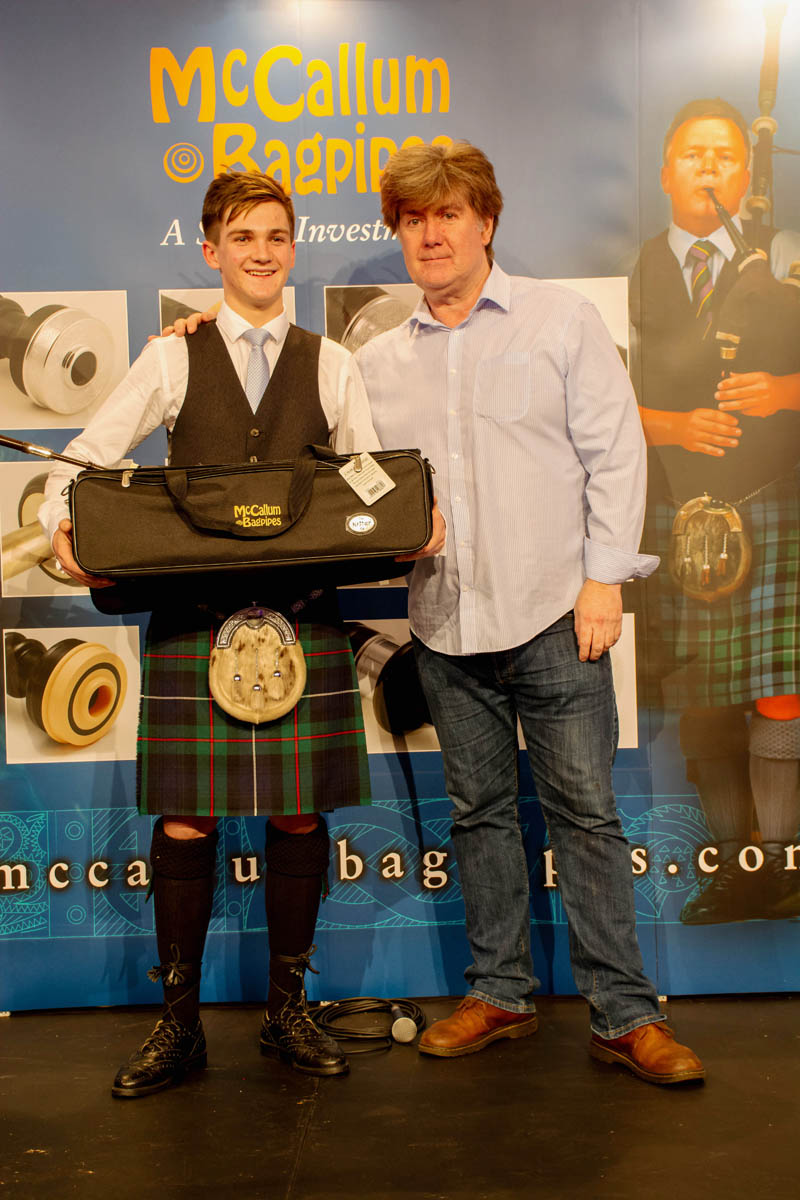 Glasgow – August 16, 2018 – Hamish Reade of New Zealand was the winner of the 2018 Pipe Idol competition for pipers 21 years old and younger, after four rounds produced four finalists over four days at the Piping Live! Glasgow International Piping Festival.
Reade competed against Luke Kennedy, Scotland; Douglas Mair, Scotland; and Anna Smart, New Zealand, and took home a new set of Fred Morrison Reelpipes.
Contestants have to play an MSR, a Hornpipe & Jig, and a maximum five-minute medley of their own choice for a panel of hand-picked "secret" judges scattered in the live audience, each round held at free events at the Street Cafe.
The winners of each round then competed in a ticketed Grand Final, held at the Strathclyde Suite of the Glasgow Royal Concert Hall on Thursday, August 16th.
Previous winners of Pipe Idol:
Robbie MacIsaac, 2017
Callum Craib, 2016
Scott Barrie, 2015
Calum Brown, 2014
Angus J. MacColl, 2013
Connor Sinclair, 2012
Sarah Muir, 2011
Alex Gandy, 2010
James MacKenzie, 2009