Hudson impresses Livingstone, wins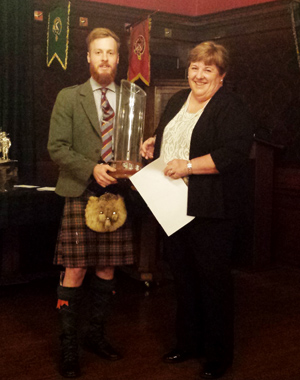 Hamilton, Ontario – May 7, 2016 – Nick Hudson of Pittsburgh was the overall winner of the 36th William Livingstone Sr. Invitational Solo Piping Competition at the familiar Officers' Mess of the Argyll & Sutherland Highlanders of Canada's headquarters at James Street Armories. The event is put on by the Niagara-Hamilton Branch of the PPBSO and honours the memory of William Livingstone Sr. Contestants submitted four piobaireachds and played one selected by the judges, and played whatever they wanted in the March, Strathspey, Reel, Hornpipe & Jig event. The branch announced at the event that proceeds from its 50/50 draws this year will be donated to the Disaster Relief Fund for those impacted by the ongoing Fort McMurray wildfires.
Piobaireachd
1st Nick Hudson, "Lament for the Laird of Anapool"
2nd Derek Midgley, Tinton Falls, New Jersey,"Clan Chattan's Gathering"
3rd Ben McClamrock, Washington, DC , "Ronald MacDonald of Morar's Lament"
March, Strathspey, Reel, Hornpipe & Jig
1st Ian K. MacDonald, Whitby, Ontario, "P-M John Stewart," "Lady MacKenzie of Gairloch," "Mrs. MacPherson of Inveran," "The Captain's Pledge," "John Patterson's Mare"
2nd Ben McClamrock, "The Glengarry Gathering," "Tulloch Castle," "The Little Cascade," "Bruce Gandy's Dusty Chanter," "Jig of Slurs"
3rd Nick Hudson, "Invergordon's Welcome to HM Queen Elizabeth II," "Piper's Bonnet," "Sandy Cameron," "Jack Adrift," "Chloe's Passion"
Also competing but not in the prizes: Ed Bush, Cardinal, Ontario; Callum Harper, Bolton, Ontario; Dan Lyden, Baltimore; and Matt Pantaleoni, St. Louis.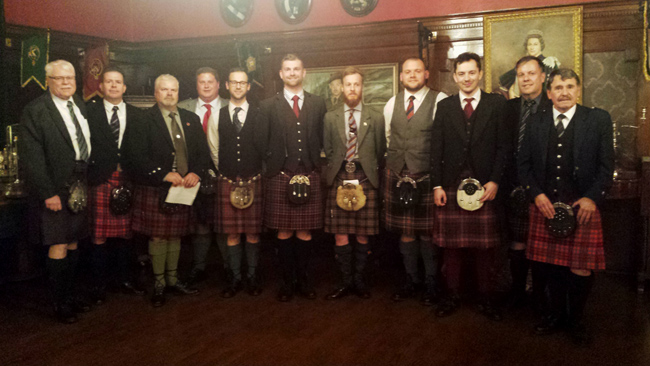 Michael Grey and Bill Livingstone Jr. judged both events, and Ken Eller served as emcee.
Do you have competition results that you'd like the entire piping and drumming world to see? Just send them using the format above, along with a few photos, to us by email.