Hutton scoops up 2016 Nicol-Brown Championship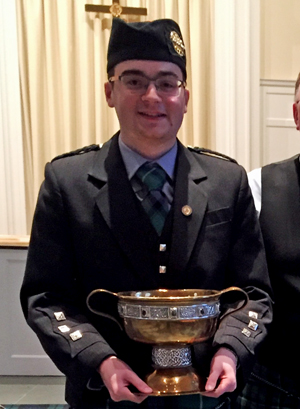 Scotia, New York – October 8, 2016 – Andrew Hutton's two firsts and a second resulted in a clear overall win of the 2016 Nicol-Brown Amateur Invitational Championship, judged by Nick Hudson and Willie McCallum. The 34th edition of the event, this year held at First Reformed Church of Scotia, attracted the usual strong field of North American contestants who are on the brink of turning professional. Among other prizes, Hutton receives airfare to compete at the Scottish Pipers Society of London's competitions in November 2017.
Once again, pipes|drums made a monetary contribution to the event.
Piobaireachd
1st Andrew Hutton, Brantford, Ontario, "Macleod of Rassay's Salute"
2nd Gavin MacKay, Kitchener, Ontario, "The Battle of Auldearn" No. 1
3rd Christian Rhoads, St. Louis, "I Got a Kiss of the King's Hand"
4th Sarah Simpson, Cavendish, Prince Edward Island, "MacCrimmon's Sweetheart"
5th Maeghan Bielski, Middleboro, Massachusetts, "Lament for the Departure of King James"
MSR
1st Austin Diepenhorst, Santee, California
2nd Andrew Hutton
3rd Tori Killoran, Pitt Meadows, British Columbia
4th Michael MacLeod, Greenwood, South Carolina
5th Maeghan Bielski
6/8 March
1st Andrew Hutton
2nd Christian Rhoads
3rd Maeghan Bielski
4th Michael MacLeod
5th Gavin MacKay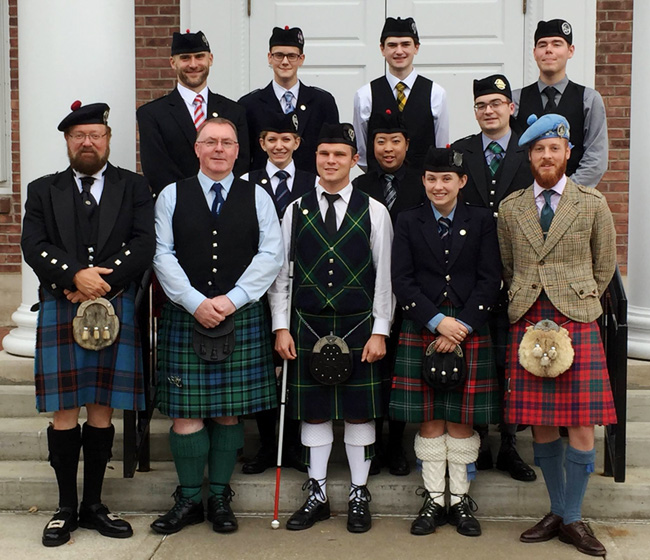 Also competing but not in the prizes: Ben Montross, Waterbury, Vermont. Jack Toohey of Newberg, Oregon, was invited but could not attend.