Iain Speirs wins a bit more than a groat at Donald Macdonald Quach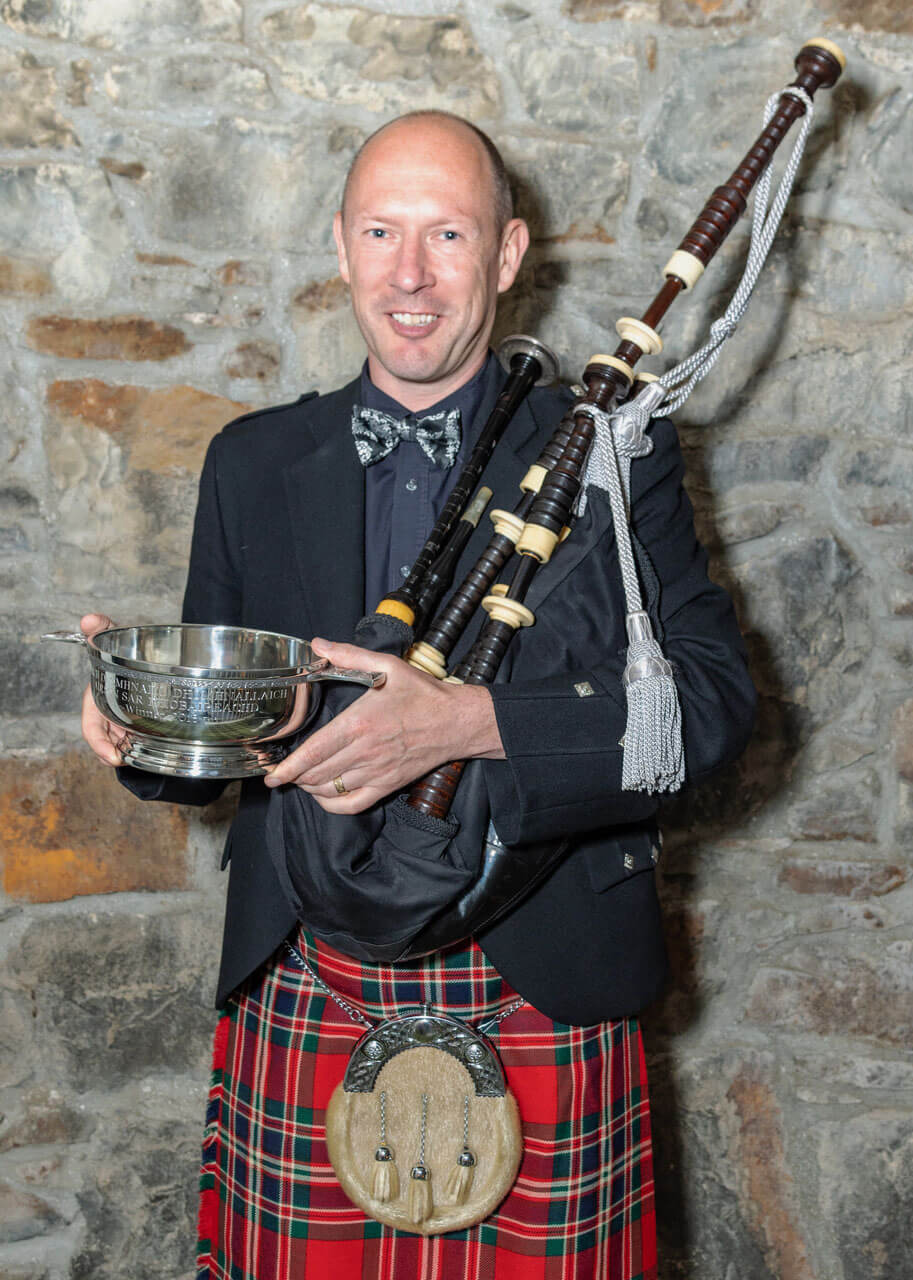 Armadale, Skye, Scotland – June 15, 2018 – Iain Speirs of Edinburgh was the winner of the annual Donald Macdonald Quach piobaireachd competition held at the Clan Donald Centre, and sponsored by the Clan Donald Lands Trust.
Each invited piper was provided with a £1,000 appearance fee, and the single first prize for the winner was £2,000.
The competition calls for contestants to play settings of tunes from Donald Macdonald's seminal collection of ceol mor.
Between the pipers' performances, local artists played, including Christine Primrose, the Gaelic singer who was recently awarded an MBE for services to Gaelic.
Players (in order selected on the night) and tunes were:
Craig Sutherland, Perth, Scotland, "Boisdale's Salute"
Glenn Brown, Glasgow, "Lament for Finlay"
Iain Speirs, "The Groat"
Callum Beaumont. Linlithgow, Scotland, "Lament for Patrick Og MacCrimmon"
Alasdair Henderson, Dunoon, Scotland, "Lament for Samuel" ("The Stewarts' White Banner")
Allan MacDonald was the judge, and Dr. Angus MacDonald helped to organize the event, which was streamed live on Facebook, and is archived on YouTube.
In old British currency, a "groat" was a four pence piece.