International Bagpipe Conference coming to Glasgow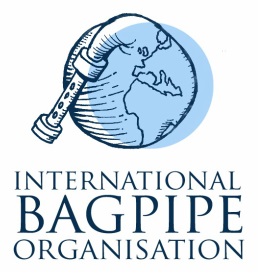 It's held every two years and the third edition of the Annual International Bagpipe Conference is coming to Glasgow February 26-28, with the National Piping Centre the host venue.
The event is put on by the International Bagpipe Organization, "a platform where bagpipe studies and music can be shared on an international level," according to its own descriptor. "Academic and non-academic studies of bagpipes have been carried out in many different parts of the world but the knowledge is often constrained to a geographical area. The IBO, with the organization of a biannual International Bagpipe Conference, wishes to remedy this and bring the study of bagpipes to the world."
The Highland bagpipe and its music will be represented by delegates Andy Clark, Jack Taylor, president of the Piobaireachd Society, and Simon McKerrell, head of music at Newcastle University. Taylor will deliver a talk entitled "Piobaireachd. An Oral Tradition Preserved," while McKerrell's session is called "What Is the Value of Piping?"
A total of 17 papers will be delivered as part of sessions during the three-day conference, including "The Key Bagpipe from Southern Italy: Organology, Manufacture and Analysis of Repertory"; "The Maltese Zaqq – a Little-known European Bagpipe"; and "The 250 Years' Evolution of the Monoxyle Drones Musette: Historical & Organological Study."
The previous two International Bagpipe Conferences have been held in London, and up to 100 delegates are expected to attend, and tickets are available to the general public for the sessions and various performances, such as the Belgian ensemble Bourdon Collectief with two baroque musettes, the Scott Wood Trio, and a Bulgarian kaba gaida on the opening night. There's a ceilidh on the Saturday night.