Inveraray & District: 2017 Scottish Champions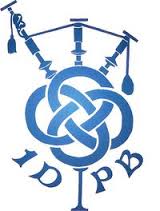 Dumbarton, Scotland – July 28, 2017 – Fourteen bands went at it in the Grade 1 medley competition at the last RSPBA major before the World Championships, and Inveraray & District emerged Scottish Champions at the end of the day. It was the third win out of four championships so far in 2017 for Inverarary, with only the World Championships to go. In Grade 2, Lomond & Clyde also won their third championship of the year.
With drizzle dreich weather, ScottishPower came equipped with drone umbrellas that kept pipes dry while tuning.
Grade 1 (medley, 14 competed)
1st Inveraray & District (1,1,3,2)
2nd Field Marshal Montgomery (4,2,2,1)
3rd St. Laurence O'Toole (5,4,1,5)
4th ScottishPower (2,6,7,3)
5th Shotts & Dykehead Caledonia (3,3,8,8)
6th Police Scotland Fife (7,5,5,6)
Judges: Gordon Lawrie, Ken Eller (piping); Gordon Parkes (drumming); Nat Russell (esnsemble)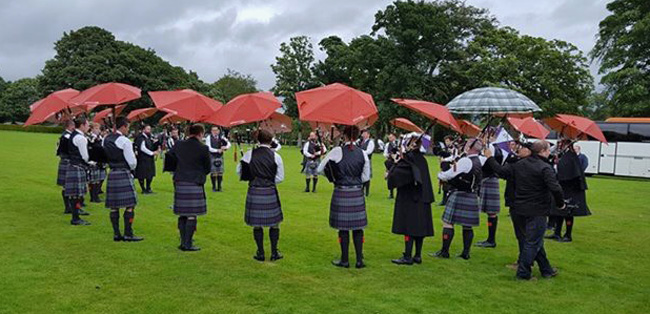 Grade 2 (MSR, 16 competed)
1st Lomond & Clyde (1,1,2,1)
2nd Glasgow Skye Association (3,3,1,3)
3rd Closkelt (2,2,4,5)
4th Mackenzie Caledonian (8,5,3,2)
5th City of London (5,4,7,9)
6th Grampian Police Scotland (7,6,5,8)
Judges: Robert Shaw, Bill Garrett (piping); Jim Baxter (drumming); Peter Snaddon