Inverness Day 2: Beaumont takes Clasp; McKeown wins A HP&J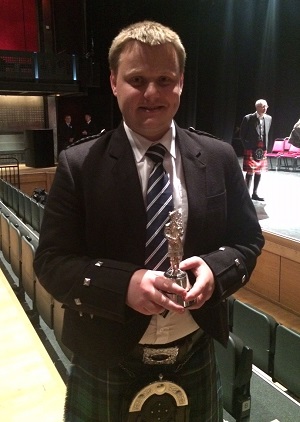 Inverness, Scotland – September 4, 2015 – The second day of competitions at the annual Northern Meeting at Eden Court Theatre saw Callum Beaumont of Bo'ness, Scotland, win the Clasp for previous winners of the Gold Medal at Inverness. It was the second Clasp for the 25-year-old Beaumont, who won previously in 2012.
In the Premier- and A-Grade Hornpipe & Jig, Silver Medallist took home the first, and the next three places also went to Canadian pipers.
Angus MacColl was the overall champion, winning the Northern Meeting Quaich, for most aggregate points from the top-level events. Sandy Cameron was the overall winner of the B-Grade events aggregate.
In the Junior events, Gavin Mackay of Kitchener, Ontario, Canada, won the piobaireachd competition for those younger than 15.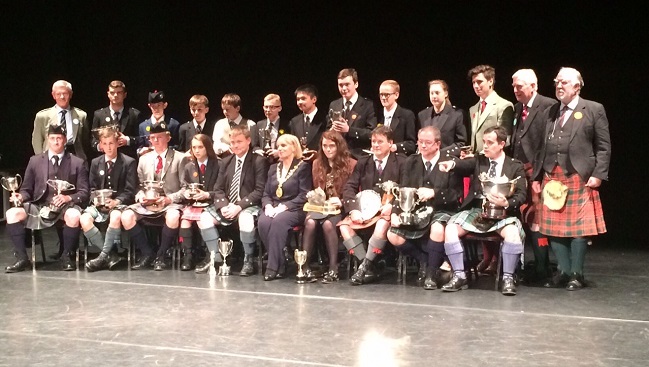 Clasp (22 competed)
1st Callum Beaumont, "Lament for MacLeod of Colbeck"
2nd Angus MacColl, Benderloch, Scotland, "Lament for the Earl of Antirm"
3rd Stuart Liddell, Inveraray, Scotland "Lament for Donald Ban MacCrimmon"
4th Andrew Hayes, Ottawa "Lament for Patrick Og MacCrimmon"
5th Willie McCallum, Bearsden, Scotland, "Lament for the Children"
Judges: Iain Morrison, Jack Taylor, Rab Wallace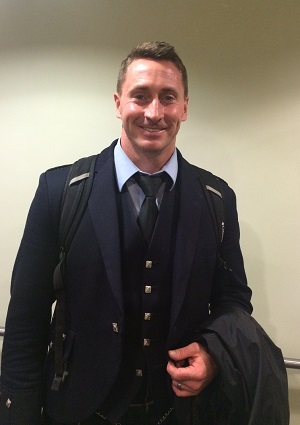 B-Grade MSR (34 competed)
1st Angus J. MacColl, Oban, Scotland
2nd Sarah Muir, Inveraray, Scotland
3rd Sandy Cameron, Roy Bridge, Scotland
4th Greig Canning, Edinburgh
5th Andrew Lee, Surrey, British Columbia, Canada
Judges: Bill Livingstone, Malcolm McRae, Iain Morrison
Premier & A-Grade Hornpipe & Jig (45 entered)
1st Sean McKeown, Toronto
2nd James P. Troy, Victoria, British Columbia, Canada
3rd Alex Gandy, Dartmouth, Nova Scotia, Canada
4th Ian K. MacDonald, Whitby, Ontario, Canada
5th Angus MacColl, Benderloch, Scvotland
Judges: Walter Cowan, Iain Morrison, John Wilson
B-Grade Hornpipe & Jig (31 entered)
1st Callum Moffat
2nd Ben Duncan, Edinburgh
3rd Angus J. MacColl
4th James MacHattie, Summerside, Prince Edward Island, Canada
5th Matt Wilson
Judges: John Don MacKenzie, Bill Wotherspoon
Of note, Callum Moffatt played first in the B-Grade Hornpipe & Jig, his performance holding up against the 30 that followed. Readers can check out the order-of-play for all events here.
pipes|drums congratulates all prize-winners and all participants at the 2015 Northern Meeting for their admirable success.