Just in case: tips for carry-on pipes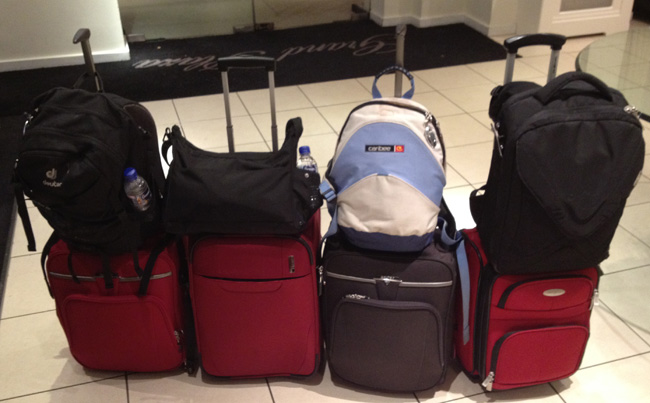 The story about RSPBA adjudicator and former member of the Grade 1 bands Red Hackle, Polkemmet and Shotts & Dykehead Caledonia Jennifer Hutcheon being removed from a European flight caught the attention of the mainstream Scottish news media recently. Essentially, Hutcheon was told to check her pipes and, when she refused, she had to get off the flight.
+ Armed cops throw Scottish pensioner off Ryanair flight for refusing to put her bagpipes in hold
But, what are the actual rules? Did Hutcheon have a right to take her instrument as carry-on luggage?
The answer: yes, provided it met the dimension and weight restrictions and baggage allowances of the airline and that there was in fact room.
Thousands of pipers will soon be bringing their pipes and their money into Scotland for the World Pipe Band Championships, so it's useful to know the rules.
As of now, there is only a little dispensation given to musicians bringing on board instruments.
The case can be slightly bigger than the maximum allowed.
If you let airline staff at the gate know that you have a delicate musical instrument that you positively refuse to check in the hold, they will in all likelihood help by allowing you to board in one of the first "zones," ensuring that your pipes get space in the overhead carry-on compartment. (No worries if you're travelling in First or Business class.)
In general, your pipes in their case are too big to safely place under your seat, so don't rely on that as Plan B.
To be super-safe, you can always buy a separate seat for your bagpipe to buckle in to.
The United States is said to working to legislate rights for musicians flying with their instrument but, currently, each airline worldwide has their own policies and lenience. As of now, no airline will guarantee that your pipes will in fact be accepted as carry-on luggage. It's unlikely that there ever will be a worldwide standard for travelling with musical instruments.
Extreme budget airlines like Ryanair and EasyJet are ruthless when it comes to making money from anything they can, mostly luggage. A millimetre over size or a milligram overweight and they will zap you. Their luggage rules are intentionally confusing and ambiguous because they want to make more money from you for additional items. This is so they can keep ticket prices low. They sell scratch-cards on board, for goodness sake.
We have heard of pipers who, when given the ultimatum to check their pipes or leave the flight altogether, elected instead to check an empty case and carry their precious pipes on board, wrapped in a jacket, and carefully stowed under the seat.
The best approach is to:
Because they vary, ensure that your bagpipe case is well within maximum carry-on size restrictions for the airline on which you are travelling. (Check our advertisers for many great choices.)
Avoid super cut-rate airlines. They are budget-first, not service-first.
Arrive early enough to have a friendly conversation with the airline staff.
Ask to board in one of the early zones before the rest of the travellers jam in all of their duty free and souvenirs.
Have a backup plan, including as a last resort wrapping your pipes in a coat and checking your empty case.
We were sorry to read about Jennifer Hutcheon's flight plight. She deserved better. For the rest of us, forewarned is forearmed – just in case.