Landmark rule to be tabled at judges' AGM
The 52-member Solo Piping Judges' Association (SPJA) in the UK will vote on a new code of conduct that includes an outright ban on teachers judging their pupils at the major solo gatherings. The potentially landmark measure will be tabled at the SPJA's annual general meeting on Sunday, November 20th, at the National Piping Centre, and will be followed with a seminar with the Piobaireachd Society on the 2017 Silver Medal set tunes, which will be streamed live.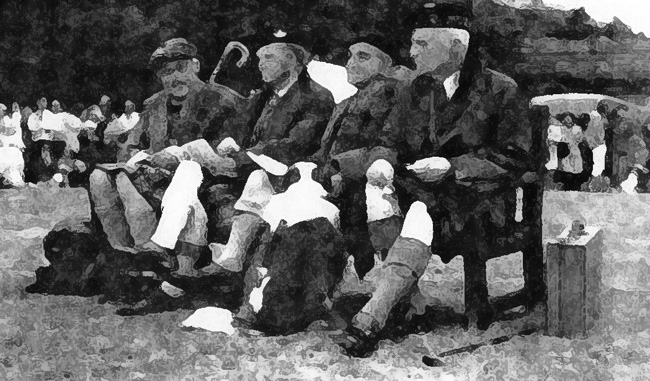 The resolution to stop the teacher-adjudicator-pupil practice pertains only to the Argyllshire Gathering, Northern Meeting and Scottish Piping Society of London competitions, and extends the previously-approved policy asking judges to declare interests and avoid conflicting situations.
Despite the existing policy, all three of the major events saw alleged instances of a teacher judging and awarding prizes to his pupil, continuing a familiar perception issue from which solo competitions around the world routinely endure. As always, the prizes awarded by teachers attracted lively debate between fellow pipers and judges.
The proposed SPJA policy change reads:
Conflicts of Interest
A member of the Solo Judges Piping Association will not judge a pupil or relative at The Argyllshire Gathering, The Northern Meeting, and Scottish Piping Society of London competitions.
Association members should otherwise avoid judging pupils and relatives at other events if at all possible. It is the member's responsibility to inform competition organisers of any potential conflict of interest.
A pupil is defined as having received one to one tuition from the Association member over the previous 12 months, including exchange of recordings.
A relative is defined as husband/wife/partner, grandparent/parent/child, sibling, uncle/aunt, first cousin.
If judging a pupil or relative occurs, interest must be declared to fellow judges.
The proposed Code of Conduct goes on to include:
Complaints about Judges
All complaints regarding members of the association will be directed to the Chairman of the Judges committee who will allocate them for enquiry and review as per the Associations Complaints and Discipline Procedure.
Public expression of views
Any article written by an association member about a competition should show respect for competitors, judges and competition organisers.
The matter promises to be contentious. pipes|drums has obtained from several sources a leaked . . .