Lochaber's Glen Mor Pipe Band dissolves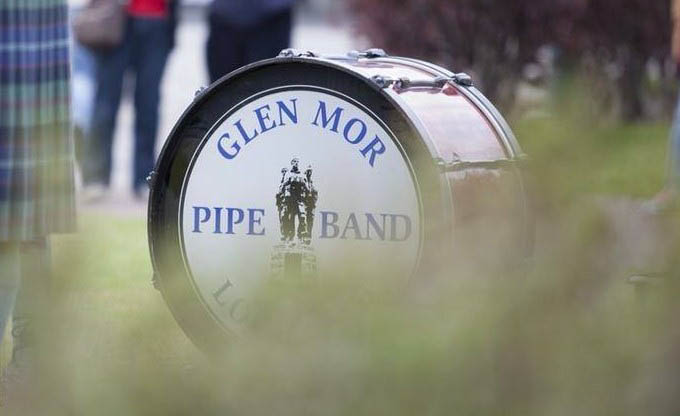 The Grade 4A Glen Mor of the Lochaber region of Scotland has disbanded for good, following a few years of being unable to field a competing band.
The group was formed in 2006, beginning in Grade 4B, getting to Grade 3B in six years, before dropping back to Grade 4A status in 2016.
"This is a sad day," Pipe-Major Willie Evans said. "Hopefully the experiences in the good times and bad have benefited our members then and now and I look forward to Lochaber having a proper competition band once more."
Despite seemingly having available local pipers and drummers, the Lochaber region on Scotland's west coast has traditionally struggled to produce a depth of pipe bands.
Evans listed "by far the most realistic theory" for the dissolution of Glen Mor as "politics. There are a plethora of pipers and drummers within the Lochaber area all of varying degrees of ability. These musicians are currently sat on their hands with loyalty to one band or another and good old deep-rooted Scottish 'chip on the shoulder' mentality says that that is how it will stay until a solution is found to unify the clans and put Lochaber back on the map with the world class pipe band it deserves."
There was a recent failed attempt to merge local talent, but Glen Mor officially withdrew its membership from the RSPBA and dissolved its status with the Office of Scottish Charity Regulator.
The band's financial and physical assets, as per the rules of the Office of Scottish Charity Regulator, have now been shared with local charities. The Juvenile Lochaber Schools Pipe Band, Grade 4B Isle of Skye and Fèisean nan Gàidheal (National Association of Scottish Gaelic Arts Youth Tuition Festivals)  have received equipment. More than £3,000 has been split between the Salvation Army, the Buzz Project, Lochaber Music School and Cothroman Ceol Beul Aithriseach.
"It is hoped that these donations go a long way in securing and maintaining the hopes and dreams of other talented young musicians in the Lochaber area," Evans added.