MacDonald bows out as Toronto Police P-M; McKeown in
Ian K. MacDonald has voluntarily given way to Sean McKeown as Pipe-Major of the Grade 1 Toronto Police Pipe Band after returning to the band recently following a mild-heart attack last fall.
MacDonald said that he arrived at the decision after being impressed with where his band had been taken by McKeown, so he suggested the move to McKeown, partly so that he could get his own playing into shape.
"The band is going very well with Sean at the helm, and being this late in the winter and after canvassing Sean about taking over for the season he took some time and let me know that he is up to the challenge and looking forward to leading the band this season," MacDonald said. "The band nucleus has been the same group for years for the pipe corps."
He said that he will stay with the band as a piper in the ranks.
It's the most recent big change for the Toronto Police, also following the appointment of Craig Stewart as Leading-Drummer in September following the departure of Mark Passmore, who led the band's corps for a season.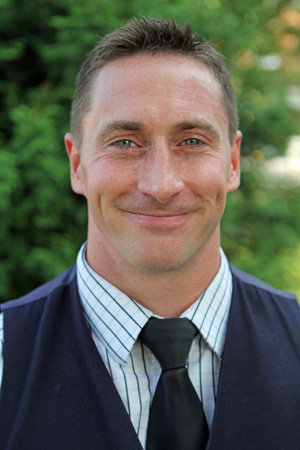 "Craig Stewart's ensemble touch makes this change a refreshing push in the right direction which I know the band and myself will definitely enjoy," MacDonald continued. "Sean brings a lot of experience and energy and was always someone I had hoped would take over the band someday when we were ready and I am elated that he wants to give this a go."
It is the first pipe-majorship for McKeown, who has a lengthy experience in Grade 1 with Toronto Police and the 78th Fraser Highlanders. Like MacDonald, McKeown is an accomplished solo competition piper.
"I've known and played under Ian for years . . . and I helped run practices more recently when he couldn't attend," McKeown said. "Ian and i spoke and do speak frequently about what we believe is best for the band. I think all of this has made the transition a bit more natural for me and for the band.
"Craig Stewart is also very good to work with. He's put a lot of work in with his crew to get them up to the standard since taking over late last fall. He previously led the Toronto Police drum corps in 2004 at a time when I thought the band had some of its best ensemble. He's a class-act and has the band's best interests in mind.
"As for this upcoming season, we've made a few tweaks to our sound and style of playing, and we have a brand new medley that Craig has written some really good stuff for. Everyone has really been working hard in the off season to put forth some solid performances this year.
"The band will be travelling to the World's,  and the plan is that Ian will return in the fall to take back the band."
Ian MacDonald had led the band since 2007, and before then was in charge between 1998 and 2004.
MacDonald said that since his medical condition arose he has been on a fitness regimen that he said has him in "better shape than I have been in years."