McConnell, Mitchell win 78FH Belfast contest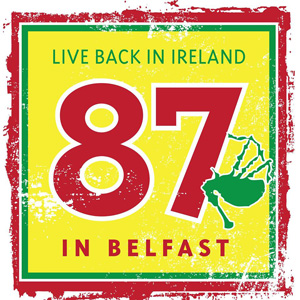 Young Jake McConnell, a piper with the Grade 3A Matt Boyd Memorial, and Cameron Mitchell, a drummer with the Grade 3A Ballybriest, will be joining some of their piping and drumming heroes on stage at the "Live Back in Ireland 87" concert in Belfast February 25th.
The two up-and-coming musicians won a draw to perform with the "band" of surviving available members of the original 78th Fraser Highlanders Pipe Band that performed at the 1987 event, plus several notable pipe-majors, lead-drummers and well known others, led by original 78th Frasers Pipe-Major Bill Livingstone.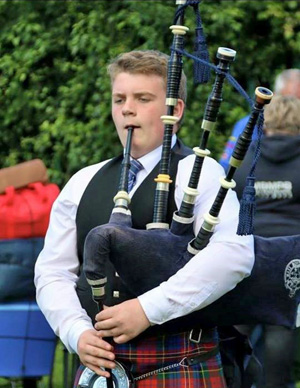 McConnell and Mitchell's names were drawn for nominations by Grade 1, Grade 2 or Grade 3A bands registered with the RSPBA's Northern Ireland branch. Bands could nominate one piper and one drummer younger than 18.
After attending rehearsals next Thursday and Friday, the two young players get to join the "cast" for the opening number, "Lord Lovat's Lament," and again in the second half of the show, with 6/8 marches "Ishabel T. MacDonald," "Cameron MacFadyen," and "Fairview Cottage."
McConnell and Mitchell also get two tickets each to the show for their guests, and they're allowed to keep their pipe chanter and drum sticks.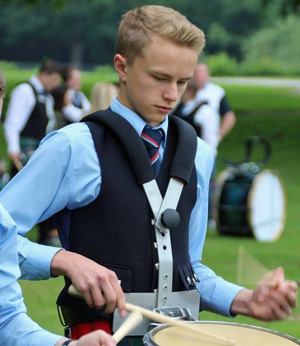 The re-enactment event at the Waterfront Theatre in Belfast celebrates the thirtieth anniversary of the concert that was recorded to make the Live In Ireland album that became one of the most popular in pipe band history. The concert included "Journey To Skye," the first-ever pipe band suite. The composition was written by Donald Thompson, an award-winning Canadian jazz musician, and was originally received with disdain from several prominent members of the 1987 band.
The concert was first re-enacted in January 2016 at a sold-out Glasgow Royal Concert Hall as part of the Celtic Connections festival. The concert was made into a video available by pay-per-stream or download. Each was well-reviewed in pipes|drums.
+ 87 78: reflections on the past
+ Legacy and memories captured
Among newcomers to the Belfast show are current 78th Fraser Highlanders Pipe-Major Doug MacRae and Shotts & Dykehead Pipe-Sergeant Glenn Brown.