McKerrell, West collab on new book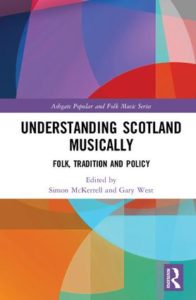 Well known Highland pipers and Celtic music scholars Simon McKerrell and Gary West are the co-editors of Understanding Scotland Musically, a new 290-page academic book on the "the increasingly plural and complex notions of Scotland, as performed in and through traditional music."
In addition to entries from the editors, the 19-chapter work includes contributions from piper-scholar Joshua Dickson ("Traditional Music, Tertiary Education and an Argument for Post-Revivalism"); and a chapter from the renowned Gaelic singer and scholar Fiona Mackenzie, "Where the Gaelic Arts and Non-Traditional Theatre Meet, A Song Discussion."
Other chapter titles include "Traditional music, community organisations and public funding: the case of Glasgow Fiddle Workshop," "Referendum Reflections: Traditional music and the performance of politics in the campaign for Scottish independence," and "Wynds, Vennels and Dual Carriageways: the changing nature of Scottish music."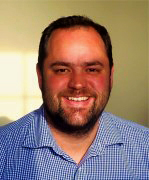 A three-time winner of the Clasp to the Dunvegan Medal for piobaireachd and a host of other awards, Simon McKerrell is Associate Dean for Research & Innovation in the Faculty of Humanities and Social Sciences at Newcastle University, and holds a PhD from the Royal Conservatoire of Scotland. He wrote Focus: Scottish Traditional Music, released in late 2012.
+ Dr. McKerrell launches book on Scottish traditional music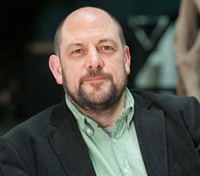 Gary West is well known as the voice of BBC Radio Scotland's Pipeline weekly program. He has played with a number of Grade 1 bands, including Vale of Atholl, and his playing can be heard on at least 30 albums. He is chair of Scottish Ethnology at the University of Edinburgh, where he also serves as Director of the European Ethnological Research Centre. His book on Scotland's traditions of lyrics, music, stories and literature, Voicing Scotland, was published in 2013, and received a solid pipes|drums review from Kylie MacHattie.
"The volume . . . provides a cohesive set of perspectives on how traditional music performs Scottishness at this crucial moment in the public life of an increasingly (dis)United Kingdom," publisher Routledge said in a blurb.
The book is available from the publisher for about $50 in paperback.