Dr. McKerrell launches book on Scottish traditional music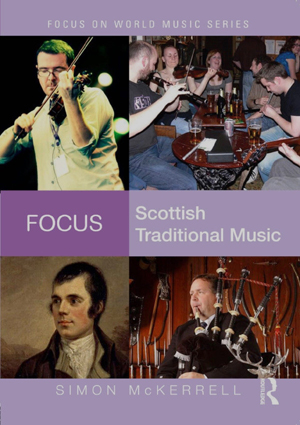 The top-flight solo piper Simon McKerrell, a Senior Lecturer in Music and Head of the International Centre for Music Studies at Newcastle University, will formally launch his new book Focus: Scottish Traditional Music at Celtic Connections in Glasgow on January 16th at the Strathclyde Suite at the Glasgow Royal Concert Hall.
McKerrell said that the 174-page work is the first comprehensive introduction to Scottish traditional music since Francis Collinson's 1969 Traditional and National Music of Scotland, and should appeal to any Highland pipers interested in their music.
Focus: Scottish Traditional Music "examines Scottish music through social and performative contexts, outlining vocal traditions such as lullabies, mining songs, Scottish ballads, herding songs, and protest songs as well as instrumental traditions such as fiddle music, country dances, and informal evening pub sessions. Case studies explore the key ideas in understanding Scotland musically by exploring ethnicity, Britishness, belonging, politics, transmission and performance, positioning the cultural identity of Scotland within the United Kingdom."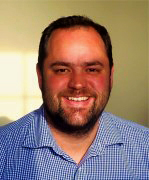 "It's something I wanted to do for a while – part textbook and part research book for other scholars and postgraduates," McKerrell said. "With the resurgence of performance, [there's been] a real growth in the scholarship in the last two decades. Lots of key people like Gary West, Jo Miller, Stuart Eydmann, Mairi McFadyen, Stephanie Conn (a native Canadian), Will Lamb, Josh Dickson, Hugh Cheape, Karen McAulay, Katherine Campbell . . . have been publishing quite a bit of material on both historical and contemporary notions of Scottish traditional music. The referendum here was also a spur for me and the book tries to situate piping within the much broader spectrum of social life."
Among many competition prizes, McKerrell has won the Dunvegan Medal and the Dunvegan Clasp three times. He gained a PhD in 2005 from the University of St. Andrews in Scottish Competition Bagpipe Performance: Sound, Mode and Aesthetics, following being one of the first graduates of the Bachelor of Arts (Scottish Music) degree program at the Royal Scottish Academy of Music & Drama in Glasgow in 2000.
Students from the Newcastle University folk degree program will perform with students at Royal Conservatoire of Scotland in a traditional music concert following the official launch of the book.