Merry Christmas, Happy Hols from pipes|drums!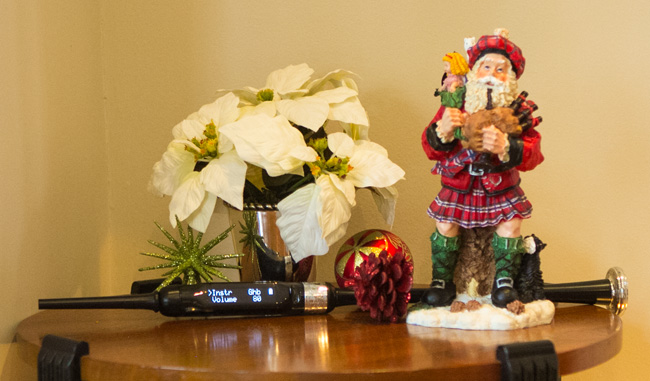 As the world's pipers and drummers pause with family and friends, pipes|drums Magazine wishes all of our readers a merry Christmas and happy holidays to all.
Two-thousand-seventeen was another great year for us, thanks in particular to you, our faithful and ever-expanding readership.
In 2017, we published more than 370 articles – that's an average of more than one every day, and we counted just more than nearly a half-million unique visitors and more than 3-million page-views in 2017 alone.
Not only that, but we brought you close to 70 exclusive videos to you in 2017, most available to all from the pipes|drums YouTube Channel.
We are proud that every single piece that we brought to you in 2017 was, as always, 100% original content – we don't cut-and-paste from anywhere, we respect copyright, and we compensate our contributors. We break stories that others are frightened to report. We're working to facilitate positive and constructive dialog so that positive and constructive changes can be made when needed. We're the ones providing content to all those "aggregators" of piping and drumming news and features.
Of course, we can't do it without the help of the world's best writers on piping and drumming. There are dozens of readers who provide results and information, but these are the people who provided you their insight and wisdom, whether through interviews, feature stories or reviews, over the last year
Euan Anderson
Robin Andrews
Rowland Berthoff
Alistair Bevan
Malkie Bow
Andrea Boyd
Gordon Brown
Wilson Brown
Megan Canning
Andrew Carlisle
Jori Chisholm
Willie Donaldson
Cameron Drummond
Drew Duthart
Sharon Duthart
The G.S. McLennan Family
Bruce Gandy
Callum Harper
Jenny Hazzard
Nick Hudson
Tori Killoran
Jim Kilpatrick
Jack Lee
Terry Lee
Stuart Liddell
Bill Livingstone
Meaghan Lyons
Ian K. MacDonald
Gary MacDonald
Dr. Angus MacDonald
Iain MacDonald (Saskatchewan)
Iain MacInnes
Gavin Mackay
Colin MacLellan
Roddy MacLeod
Alasdair Martin
Liz Maxwell
Derek Maxwell
Willie McCallum
Ben McClamrock
Mark McClennan
Jim McGillivray
Sean McKeown
Derek Midgley
John Miles
Ben Montross
Amelia Nixon
Matt Pantaleoni
Christian Rhoads
Skye Richendrfer
Gareth Rudolph
Anne Spalding
Iain Speirs
Jack Taylor
Caleb Thibodeau
Laureano Thomas-Sanchez
Glen Walpole
Callum Watson
Helen Wilkinson
Julie Wilson
Bob Worrall
To all of them and the dozens more who provided news tips, photos, data and comments in 2017 – thank you!
And we especially want to thank our subscribers and advertisers. These are the folks who allow us to maintain pipes|drums, because the magazine is completely nonprofit – all proceeds are plowed back in to maintenance and development. We appreciate your support and will continue to work to ensure that we return great value on your investment.
For those of you who don't yet subscribe, but have enjoyed pipes|drums, we encourage you to invest a nickel a day to have access to all of the magazine's current and archived content. And remember to shop from our advertisers – these organizations are not only top-flight purveyors of drumming and piping product, but they are true patrons of our arts.
We'll finish 2017 with even more stories and features, and we're already hard at work on exclusive articles for 2018.
Thanks for subscribing, donating, and reading!