Midgley on a roll with win at Dornoch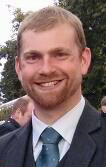 Dornoch, Scotland – August 5, 2016 – Derek Midgley of New Jersey won the overall prize at the Dornoch Highland Gathering, one of the older events on the Scottish solo circuit. Midgley's success follows his taking the piobaireachd at the Lochearnhead Highjand Games and winning the Dunvegan Medal at Skye in the last two weeks. Thirteen were in the light music and 12 in the piobaireachd in 16 degrees and cloudy weather.
Piobaireachd
1st Jamie Forrester, London, "The Battle of Waternish"
2nd Derek Midgley, Mill Town, New Jersey, "Isabel MacKay"
3rd Anna Kummerlöw, Germany, "A Flame of Wrath for Patrick Caogach"
Judges: Jimmy Jackson John Don MacKenzie
March
1st Derek Midgley
2nd Matt Pantaleoni, St. Louis, Missouri
3rd Jamie Forrester
4th Cameron MacDougall
Strathspey & Reel
1st Derek Midgley
2nd Anna Kummerlöw
3rd Jamie Forrester
4th Gordon Barclay
Jig
1st Jamie Forrester
2nd Derek Midgley
3rd Matt Pantaleoni
4th Cameron MacDougall
The light music events were judged by Archie MacLean and Ronnie MacLean.
Got results? Just send them in using the format above, along with a photo or two, and we'll try to share them with the world.