Muirhead & Songs: new book and gear for ensembles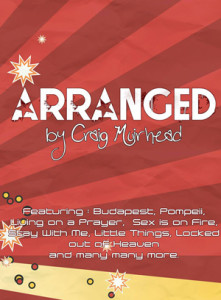 The well-known Craig Muirhead of Glasgow has debuted Arranged, a collection of arrangements of popular music for the Highland pipes, complete with versions in B-flat and chord charts for playing with other instruments, and has also teamed with McCallum Bagpipes on their B-flat chanter and drone extenders that help to bring the entire instrument in tune in ensemble performance.
Muirhead said that he has exhaustively cleared all of the rights with various publishers to use the music, which includes hits such as "Budapest" by George Ezra, "Cheerleader" by OMI, ABBA's "Dancing Queen" and Neil Diamond's "Sweet Caroline," in the 40-song collection.
Muirhead is a graduate of the Royal Conservatoire of Music in Glasgow, majoring in piping, and an accomplished pianist, which has helped him to develop the arrangements. Professionally he teaches piping at the Strathallan School, where he gained the post in 2014. He said that the popularity of the Red Hot Chilli Pipers collective cover band has helped to prompt the idea to put out the products.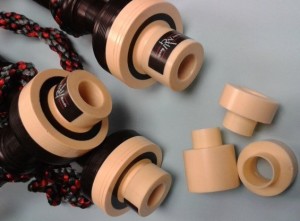 "I often receive requests from pipers across the world to transcribe/arrange popular songs for the bagpipes, but the main inspiration for producing a book like this was the kids I teach at school," Muirhead said. "Since I started at Strathallan School last year, I realized how many of the young people were inspired to start by the Chilli Pipers and how music such as this can be used as a reward for practicing traditional tunes. I have said in my introduction, that the study of traditional pipe music should not be substituted for the pieces in this collection, but should be enjoyed on the top of your own playing."
Muirhead has presented each song in pipe notation, then in B-flat, each with chord charts to make it easier to perform as part of an ensemble, "from a performance at a family party, to on-stage with your school band."
And Muirhead's teaming with McCallum Bagpipes on the company's B-flat chanter and drone extenders as a package with the book will be announced. Separately the book is priced at £15 plus postage and packing, McCallum drone extenders at about £22.50, and plastic B-flat chanter £110, blackwood £200. The book, chanter and extenders bundle will be £132 and the book and extenders bundle £32.