Northcote Invitational: Easton's Eden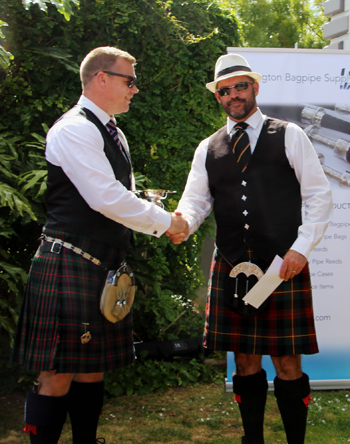 Auckland – December 30, 2016 – The Northcote Invitational is traditionally the world's final piping competition of the year, held for the fourth year at the Northcote Tavern in Auckland. The event is put on by the Grade 1 Auckland & District, and six A-Grade competitors are invited to compete, with their own choice of a double MSR and a medley. The reigning champion judges, and this year it was 2015 winner Brendon Eade doing the duties.
Stuart Easton won both events, taking a considerable amount of prize-money and the Northcote Quaich trophy. Prizes were NZ$300 for 1st, $200 for 2nd, $100 for 3rd and $50 for 4th in each event, and an additional $500 for the overall champion.
Double MSR
1st Stuart Easton
2nd Iain Robertson
3rd Blair Hodgson
4th Callum Gilchrist
Medley
1st Stuart Easton
2nd Iain Robertson
3rd Callum Gilchrist
4th Blair Hodgson