NZ Police on a roll, secure Champion of Champs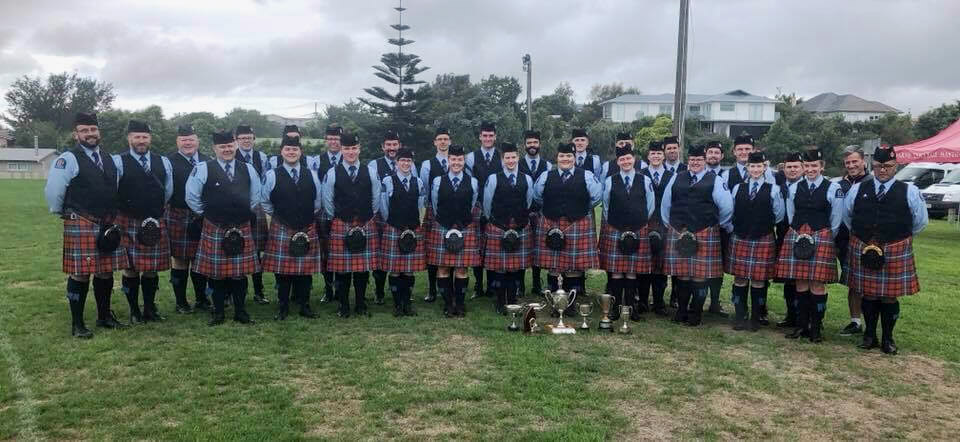 Raumati, New Zealand – February 17, 2018 – The Grade 1 New Zealand Police wrapped up a fine 2017-'18 season with wins at provincial contests, Wellington Hawkes Bay Centre at Weka Park, Raumati, on February 17th, and Turakina on January 28th, in the process nailing down the New Zealand Champion of Champions overall title in the grade. The contests are the last ones before the New Zealand Championships on March 11th.
New Zealand Police also placed first and second in the Pipes in the Park mini-band medley competition at Waitangi Park, Wellington, on February 10th, an event organized by the Wellington Red Hackle Pipe Band. Manawatu Scottish mini-bands finished third and fourth.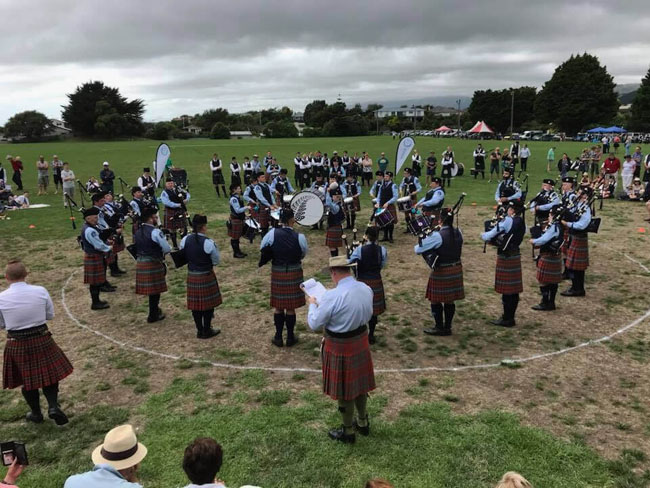 Wellington Hawkes Bay Centre
Grade 1
Medley
1st Manawatu Scottish (2,2,1,1)
2nd New Zealand Police (1,1,2,2)
MSR
1st New Zealand Police (1,1,1,1)
2nd Manawatu Scottish (2,2,2,2)
Street March
1st New Zealand Police (1,2,1,1)
2nd Manawatu Scottish (2,1,2,2)
Judges for all events: Alistair Hanning, Andrew Sander (piping); Liam Kernaghan (ensemble); Jamie McEwan (drumming)
Turakina
Medley
1st New Zealand Police (ens.pref.) (2,2,1,1)
2nd Manawatu Scottish (1,1,2,2)
Judges: Brendan Eade, Graeme Bryce (piping); Alastair MacKenzie (ensemble); Louis Norton (drumming)
MSR
1st New Zealand Police (1,1,1,2)
2nd Manawatu Scottish (2,2,2,1)
Judges: Tom Glover, Bain Macgregor (piping); Liam Kernaghan (ensemble); Glen Rogers (drumming)