NZ Silver Chanter weekend to have all-female judging panel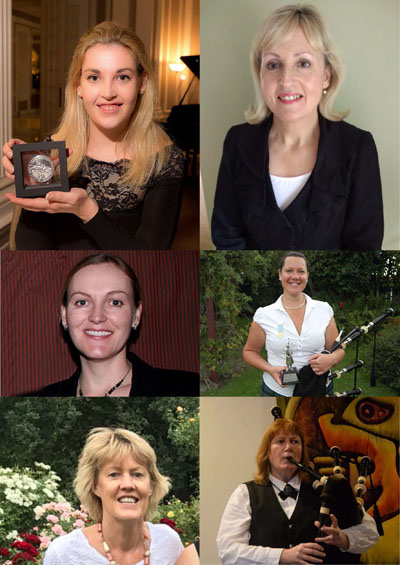 The annual Silver Chanter Solo Piping Championships, this year to be held on October 20-21 at St. Andrews College, Christchurch, will for the first time in piping and drumming history have adjudicators made up entirely of women, awarding some 30 trophies and close to $6,000 in prize money across six grades.
The Highland Piping Society of Canterbury has brought together Argyllshire Gathering Highland Society of London Gold Medallist, Faye Henderson, and her mother, the pioneering and accomplished solo piper Patricia Henderson, as well as New Zealand's Fiona Manson, Tracey Williams, Marion Horsburgh and Rosie Hobbs. Liz Drury and Rowan Manson, also of New Zealand, will lend additional support in the numerous events.
In a statement, Courtney Willamson, secretary of the Highland Piping Society of Canterbury said, "Women are noticeably under-represented in the piping movement. These judges remind us all that women do compete and succeed at the highest levels. We hope the assembly of this panel inspires all pipers to achieve at the highest levels, and teachers to support all learners."
The announcement comes at a time when there is heightened awareness about the participation, or lack of it, by women in top-flight solo piping. While female pipers and drummers comprise anywhere from 25 to 30% of pipe bands, and compete more prevalently in amateur solo events, there is a marked drop-off in the number of women competing at the Open or Professional levels.
pipes|drums recently published a news story that included observations and data, while wondering why there are actually fewer women competing in the Gold and Silver Medal events at the world's two most prestigious solo piping competitions – the Argyllshire Gathering and the Northern Meeting in Scotland – than there were in 1977 when women were first admitted.
+ Oban and Inverness lists beg the Q: Where are the women?