Oban Day 2: Sinclair, Duncan win A-Grade events; Kernaghan, Watson killer B's
Oban, Scotland – August 23, 2018 – The second day of the Argyllshire Gathering began with the traditional march through the streets of the West Highland town to Mossfield Park, site of the remaining solo piping events.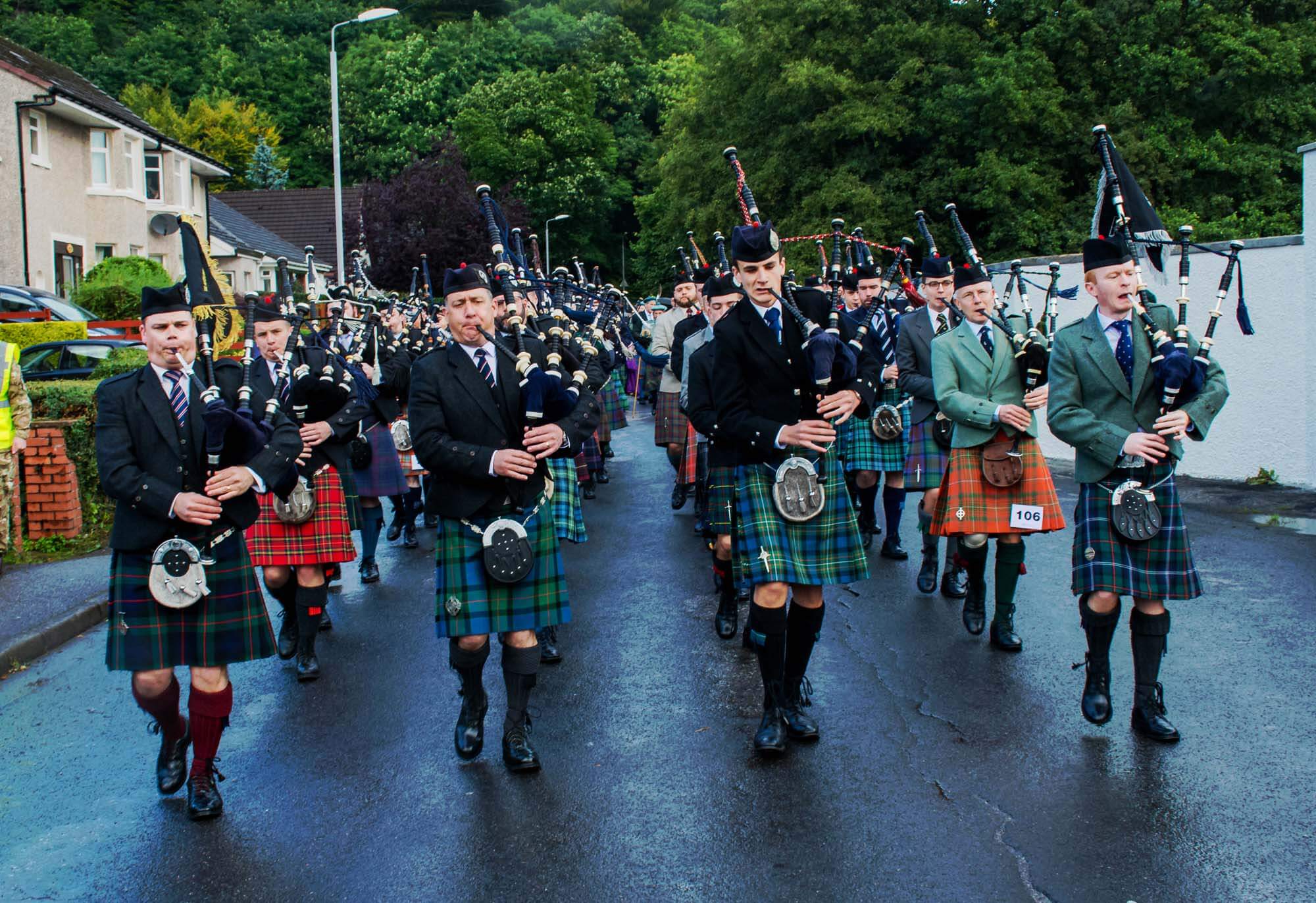 The B-Grade March and Strathspey & Reel events were won by Liam Kernaghan of Wellington, New Zealand, and Callum Watson, Lasswade, Scotland, respectively, in the day's first announced results. Remarkably, the 10 prizes in the B-Grade lists comprised only seven competitors, even with completely separate judging benches.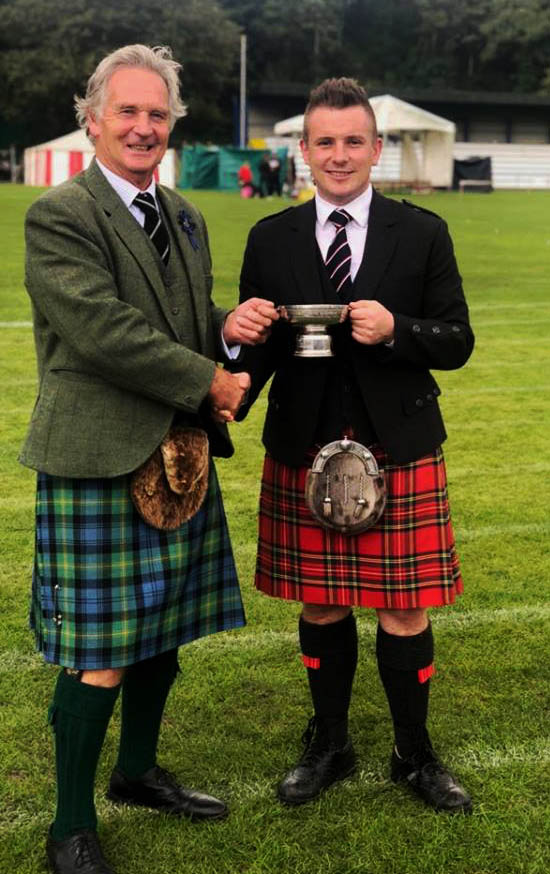 Kernaghan gained the Angus Nichol Memorial Quaich for best overall B-Grade competitor.
The 42-contestant A-Grade competitions were determined with a short list of six each for the final events that commenced at around 4 pm. Finalists had to play everything twice over to benches that were swapped after the qualifying round.
Weather was intermittently showery, at times heavy rain, with spells of sunshine in the afternoon, but about 80 of the world's greatest pipers had to endure whatever elements they were lucky or unlucky enough to face.
On Wednesday, all of the piobaireachd events and the Former Winners MSR were held, Stuart Easton, Stuart Liddell and Angus D. MacColl winning the biggest competitions.
+ Argyllshire Gathering: Easton wins Gold Medal; Liddell gains fourth Senior; MacColl Former Winners; Urquhart takes Silver Medal
A-Grade (42 competed in qualifying round for short leats of six)
March (twice through)
1st Connor Sinclair, Crieff, Scotland
2nd Sarah Muir, Glasgow
3rd Callum Beaumont, Linlithgow, Scotland
4th Ben Duncan, Edinburgh
5th Ashley McMichael, Co. Antrim, Northern Ireland
6th Sean McKeown, Bowmanville, Ontario
Judges: Iain MacFadyen, Malcolm McRae, Ronnie McShannon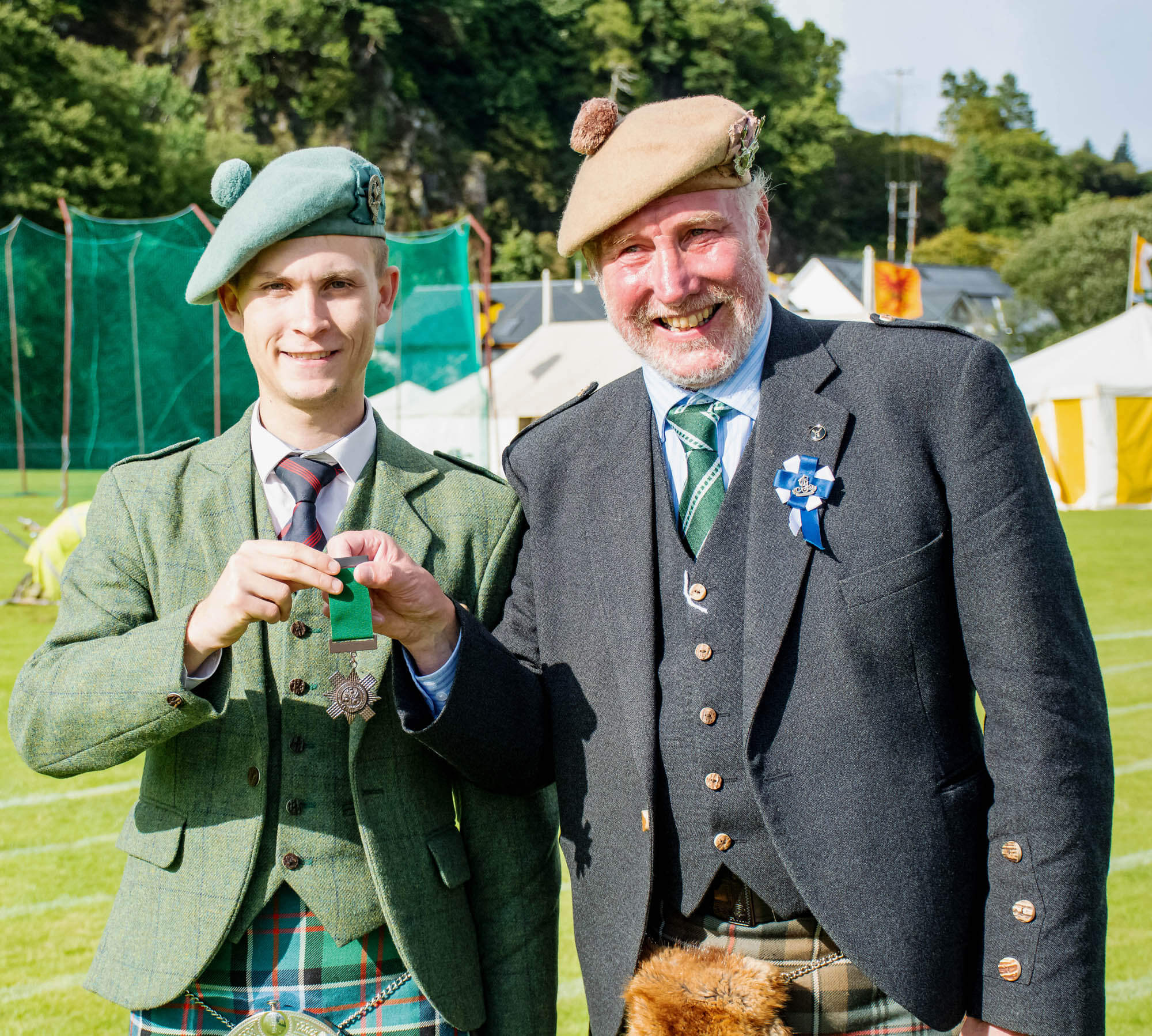 Strathspey & Reel (twice through)
1st Ben Duncan
2nd Allan Bevan, Abbotsford, British CFolumbia
3rd Ben McClamrock, Washington, DC
4th Iain Speirs, Edinburgh
5th Jamie Forester, London
6th Connor Sinclair
Judges: Barry Donaldson, Murray Henderson, John Wilson
Jigs (Open)
1st Callum Watson
2nd Ben Duncan, Edinburgh
3rd Andrew Carlisle, Pittsburgh
4th Sarah Muir, Glasgow
5th Derek Midgley, Tinton Falls, New Jersey
Judges: Alan Forbes, Archie MacLean, Bill Wotherspoon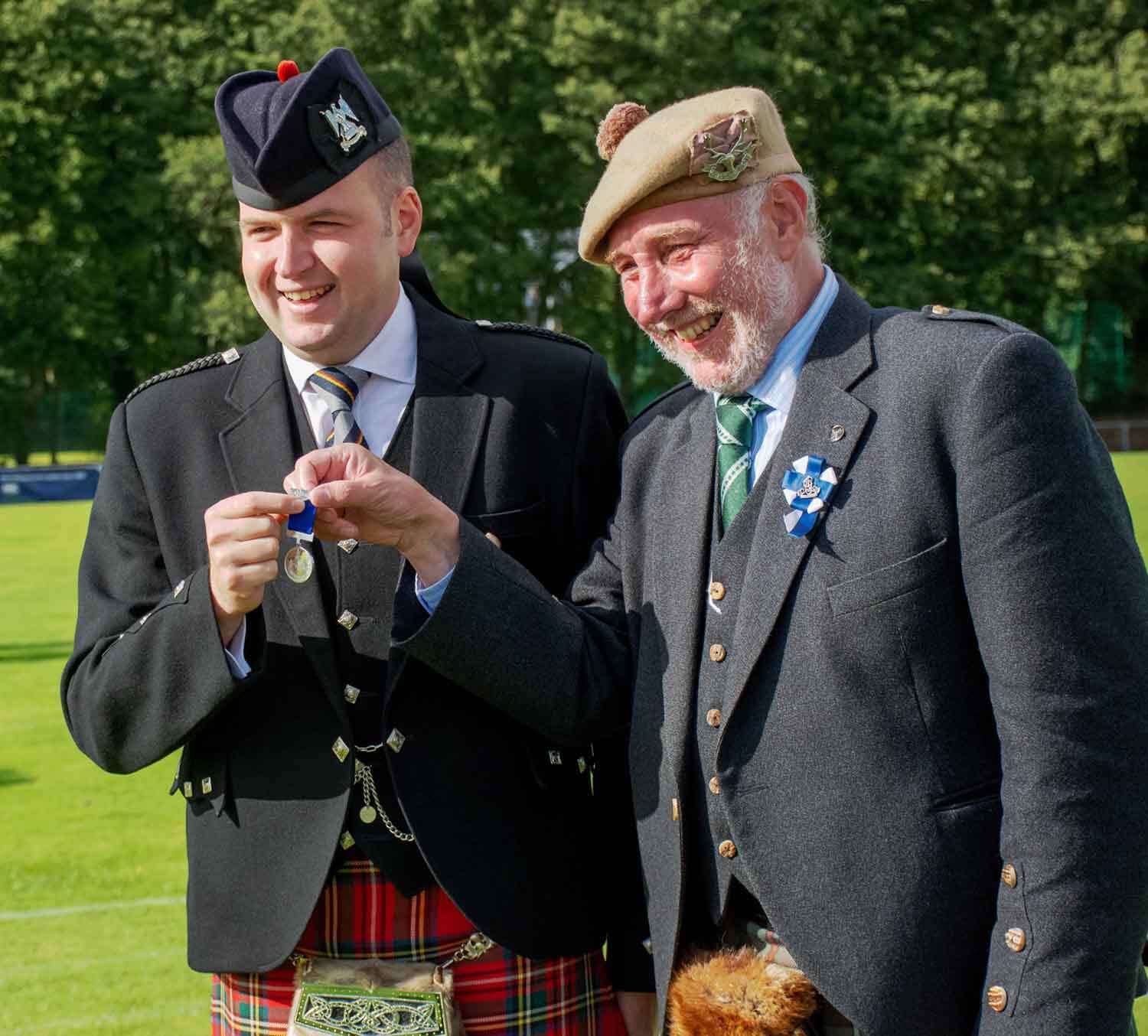 B-Grade (39 competed)
March
1st Liam Kernaghan
2nd Cameron MacDougall, Nigg, Scotland
3rd Calum Brown, Aberdeen, Scotland
4th Callum Moffat, Lockerbie, Scotland
5th Callum Wynd, Stirling, Scotland
Judges: Dr. Angus MacDonald, Willie Morrison, Bob Worrall
Strathspey & Reel
1st Callum Watson
2nd Calum Brown
3rd Callum Wynd
4th Liam Kernaghan
5th Cameron MacDougall
Judges: Ian Duncan, Andrew Frater, Bill Livingstone