Argyllshire Gathering: Easton wins Gold Medal; Liddell gains fourth Senior; MacColl Former Winners; Urquhart takes Silver Medal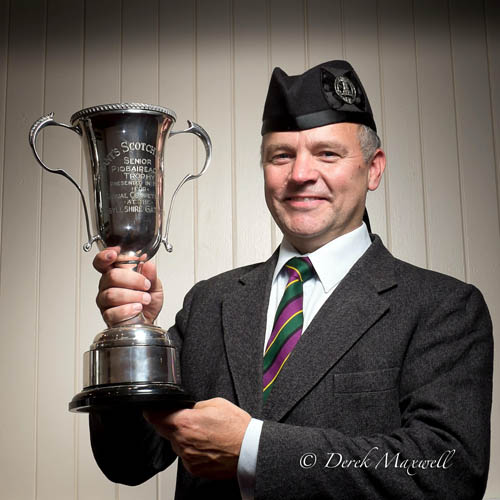 Oban, Scotland – August 22, 2018 – The first day of the Argyllshire Gathering saw Stuart Easton of Palmerston North, New Zealand, win the Highland Society of London's Gold Medal and Stuart Liddell of Inveraray, Scotland, take the Senior Piobaireachd, in the first result of a Wednesday of indoor solo piping competitions that included all of the piobaireachd events. Liddell previously won the award in 2012, 2015, and 2016.
Easton won the 2017 Northern Meeting  Silver Medal, so it was his first time playing in a Gold Medal competition, a rare feat that has occurred only a handful of times since the Silver Medal was introduced in 1977.
+ Inverness Day 1: Henderson takes Gold, Easton Silver, Duncan: A-MSR, Drummond: Silver Star
By winning the Glenfiddich-sponsored Senior Piobaireachd and Gold Medal, Liddell and Easton gain an invitation to compete at the 2018 Glenfiddich Solo Piping Championships on October 27 at Blair Atholl, Scotland. Liddell has now qualified twice, following his win of the Masters Solo Piping Championship at the 2018 Piping Live! festival (also sponsored by Glenfiddich), potentially opening a Glenfiddich spot to a second-prize-winner in one of the qualifying events.
+ Piping Live! kicks off with Liddell win of Masters
Be sure to check out the first part of our exclusive interview with Liddell, especially for subscribers to pipes|drums.
The Silver Medal was won by Darach Urquhart of Glasgow.
The Wednesday events are held at venues spread around Oban. The Argyllshire Gathering is the sister competition to the Northern Meeting's all-indoor events held in Inverness, this year on August 30-31. Oban's Thursday light music events are held outdoors regardless of weather and ambient conditions, like bouncy castles, generators and starter pistols going off next to the piping platforms, sticking to the strongly held traditions of the Argyllshire Gathering, which started in 1871.
Both of the gatherings have agreed to adhere to the Competing Pipers' Association and Solo Piping Judges Association's policies and codes of conduct that require their respective members to refrain from teachers judging pupils.
The Former Winners March Strathspey & Reel was held in the evening, and Angus D. MacColl was the winner for the fourth time in his piping career (1991, 1998, 2015).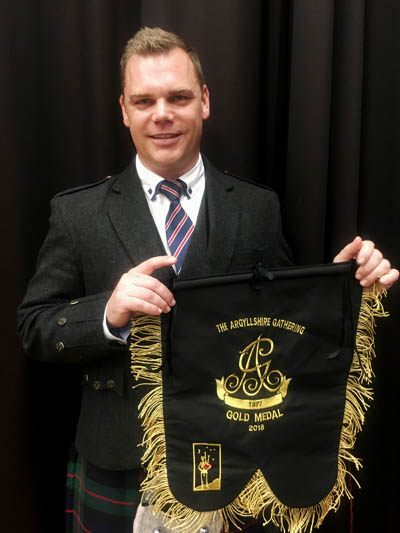 Highland Society of London Gold Medal (26 competed)
1st Stuart Easton, Palmerston North, New Zealand, "The Brother's Lament"
2nd Derek Midgley, Tinton Falls, New Jersey, "The MacLeans' March"
3rd Glenn Brown, Glasgow, "The MacRaes' March"
4th Peter McAlister, Dunblane, Scotland, "The Young Laird of Dungallon's Salute"
5th Innes Smith, Bridge of Allan, Scotland, "The Young Laird of Dungallon's Salute"
Judges: Ian Duncan, Dr. Angus MacDonald, John Wilson
Senior Piobaireachd (19 competed)
1st Stuart Liddell, "Salute to the Cairn at Borreraig"
2nd Angus D. MacColl, Benderloch, Scotland, "Good Health to You, Donald"
3rd Finlay Johnston, Glasgow, "Good Health to You, Donald"
4th Callum Beaumont, Linlithgow, Scotland, "Mrs. Smith's Salute"
5th Greg Wilson, New Zealand, "Salute to James Campbell"
Judges: Malcolm McRae, Jack Taylor, Bob Worrall
Silver Medal (27 competed)
1st Darach Urquhart, "Chisholm's Salute"
2nd Andrew Donlon, Maryland
3rd Zephan Knichel, Surrey, British Columbia
4th Greig Canning, Edinburgh
5th Alex Gandy, Dartmouth, Nova Scotia
Judges: Alan Forbes, Ronnie McShannon, Willie Morrison
Former Winners MSR (21 competed)
1st Angus D. MacColl
2nd Stuart Liddell
3rd Willie McCallum, Bearsden, Scotland
4th Ian K. MacDonald, Whitby, Ontario
5th Bruce Gandy, Dartmouth Nova Scotia
Judges: Murray Henderson, Bill Livingstone, Iain MacFadyen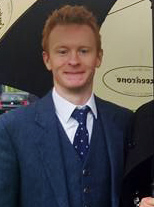 MacGregor Memorial Piobaireachd (for qualified pipers 21 years old and younger, 32 competed in two heats of 16)
1st Andrew Ferguson, Dollar, Scotland
2nd Calum Brown, Aberdeen, Scotland
3rd Robert Allan, Glasgow
4th Josh Chandler, Mount Martha, Australia
Judges: Anne Johnston, Archie MacLean, Tom Speirs, Bill Weatherspoon
Stay tuned to pipes|drums for results from Oban's second day as they are announced.