Ogden Indoor collects entries for vets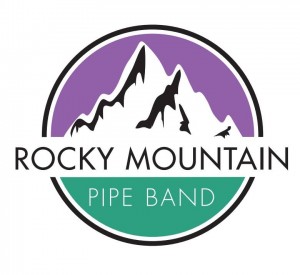 Calgary, Alberta – April 30, 2016 – Alberta's pipe band season kicked off this weekend with the annual Ogden Indoor competition attracting bands and soloists from throughout the province. There was an excellent turnout of soloists in the morning, including one of the larger professional piping classes an Alberta contest has seen in some time. There was a small turnout of bands for the afternoon competition. Of note, and what's believed to be a first on the highland games circuit, in lieu of entry fees, competitors were asked to bring donations for the local Veterans Food bank. An estimated 100 pounds of food was donated on the day. Rocky Mountain was the only band in Grade 2, with Edmonton rivals Viscount Park and North Stratton not participating. Trevor MacKay returned as leading-drummer of Rocky Mountain after the sudden departure of Tim Borton earlier in April due to increased work demands.
Bands
Grade 2 (one played)
Medley
1st Rocky Mountain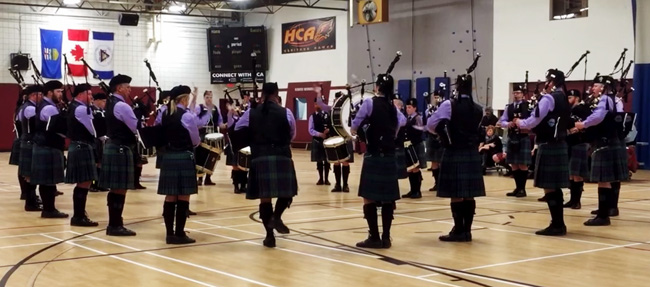 Grade 3
MSR
1st Ogden Legion
2nd Calgary Police Service
Grade 4
Medley
1st Edmonton and District
2nd Edmonton Youth
Grade 5
Quick March Medley
1st Ogden Legion
2nd 78th Fraser Highlanders
3rd Alberta Fire Fighters
Judges for all band events: Dave Hicks, Kelly Todd (piping); Blair Brown (drumming); Ann Gray (ensemble)
Professional Solo Piping
Piobaireachd
1st Ann Gray
2nd Jonathan Grady
3rd Robyn Gray
Judge: Dave Hicks
March, Strathspey & Reel
1st Stewart Smith
2nd Ann Gray
3rd Rob McRae
Judge: Kelly Todd
Jig
1st Stewart Smith
2nd Rob McRae
3rd Brandon Summers
Judge: Sean Somers
Professional Solo Snare Drumming
MSR
1st Andrew Miller
2nd Elizabeth Shaw
3rd Michael Hansen
Judge: Blair Brown
Hornpipe & Jig
1st Andrew Miller
2nd Elizabeth Shaw
Judge: Tim Borton
Got results? Feel free to share using the format above, along with a few pics, by sending them to us.