Ogden Indoor gets charitable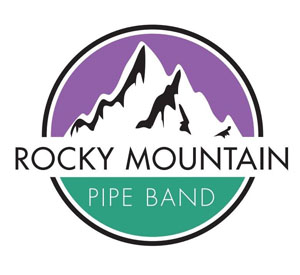 Calgary, Alberta – May 6, 2017 – Alberta's 2017 pipe band season kicked off this weekend with the annual Ogden Indoor competition attracting a small entry of bands and soloists from throughout the province. Rocky Mountain of Calgary won the Grade 2 band MSR contest, and both Grade 2 bands also played their medley selections for adjudication only. For the second year in a row, in lieu of entry fees, competitors were asked to bring donations for the local Veterans Food-bank. An estimated 160 pounds of food and more than $200 was donated on the day.
Bands
Grade 2 (MSR)
1st Rocky Mountain (1,1,1,1)
2nd North Stratton (2,2,2,2)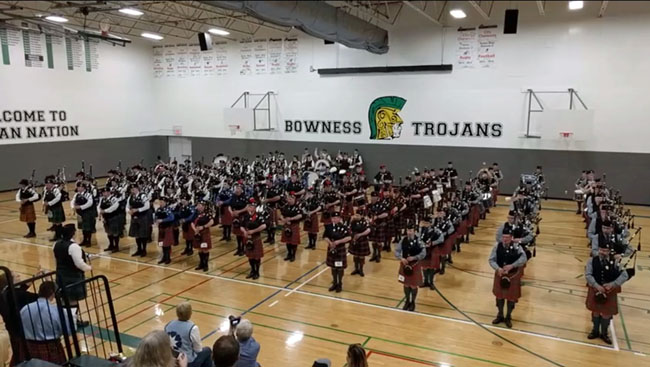 Grade 3 (medley)
1st Calgary Police Service (1,1,1,1)
Grade 4 (march medley)
1st Edmonton and District (1,1,1,1)
Grade 5 (march medley)
1st Ogden Legion (1,1,2,2,)
2nd 78th Fraser Highlanders (3,2,1,1)
3rd Alberta Fire Fighters (2,3,3,3)
Judges for all band events: Andrew Grant, Dave Trew (piping); Andrew Miller, Ryan Sullivan (drumming); Ann Gray (ensemble).
Professional Solo Piping
Piobaireachd
1st Ann Gray, "The park Piobairachd" #2
2nd Robyn Gray, "I Am Proud to Play a Pipe"
3rd Ross Barker, "Lament for Captain MacDougall"
Judge: Andrew Smith
MSR
1st Stewart Smith, Calgary
2nd Rob McRae
3rd Ann Gray
4th Robyn Gray
5th Ross Barker
Judge: Daniel Lidgren
Hornpipe & Jig
1st Stewart Smith
2nd Ann Gray
3rd Rob McRae
4th Robyn Gray
5th Ross Barker
Judge: Patrick Napper
Do you have results you'd like to share with the piping and drumming world? Feel free to send them in by email, along with a photo or two, using the format above.