Palpable energy
Jack Lee
Lunchtime Recital
August 9, 2017
National Piping Centre
The National Piping Centre auditorium was at near-capacity again on Wednesday for the recital, this time featuring veteran competitor Jack Lee, freshly off winning The Master's Championship on Monday.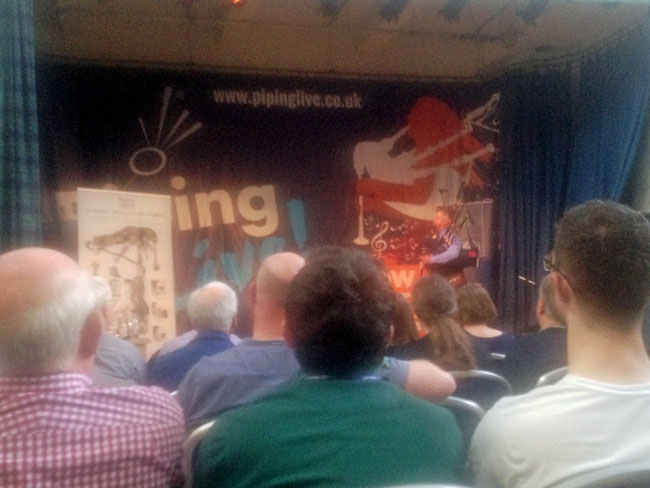 Jack Lee is one of a very few pipers whose competitive success at the highest level stretches over decades. His first Gold Medal came in 1981, and he's been a force on the boards all throughout the years.
For the second day running, "The Cameron Quickstep" featured early in the set, as Lee settled in with some classic 2/4s, followed by the lovely "Tommy Tully's Air," "Iain Green of Greentrax" and "Farewell to Erin."
These were followed up with some competition 2/4s, ending with "Bonnie Ann," a tune that has been a staple of Lee's repertoire since he won his first Silver Star with it in 1981.
Next was what could be called a Neil Dickie set: "The Haunting," "Doug Boyd's Favourite," and "The Clumsy Lover" as both jig and hornpipe. This was great playing, with trademark Jack Lee style, tone and technique.
After re-warming the pipes with a couple of airs, Lee played "In Praise of Morag" a tune he says he was inspired to learn after hearing the great John D. Burgess playing it. This was a stirring and masterful performance.
It's notable that Lee is playing a set of pipes made by his son, Andrew, and bags and reeds made by his own company. Also notable is the palpable energy in his performance and the enthusiasm and love for the music.
This was an hour that went by quickly, leaving all there in no doubt the Lee truly is a master of his art.