Peel Police hitting pub for money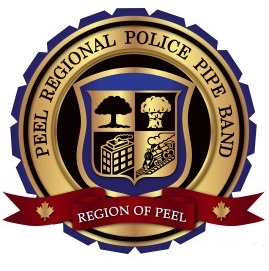 The Grade 1 Peel Regional Police Pipe Band of Brampton, Ontario, has dutifully travelled to the World Pipe Band Championships every year for as long as people can remember, and this year the band hopes to raise a bit more money so that it can enjoy an extended visit and more contests in Scotland.
On tap is a Pub Night fundraising in Hamilton, Ontario, on April 8th, where solo pipers and drummers, Highland dancing, fiddling and the entire band will be heard at the Corktown Pub for an admission fee of $20.
The band hopes to raise enough to get to contests at Bridge of Allen and North Berwick as a tune-up for the World's.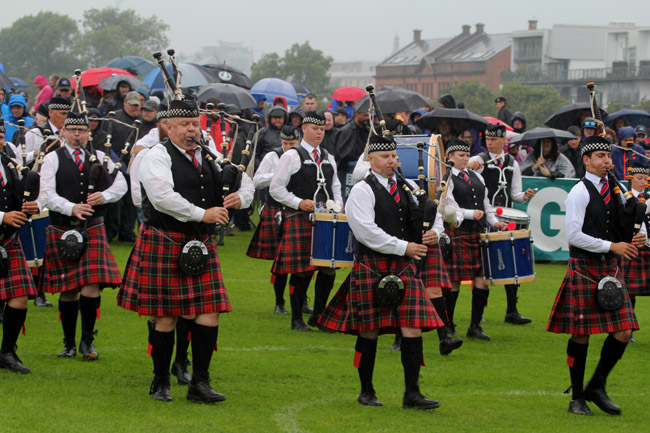 Last fall the Peel Police appointed pipe band veteran and former 78th Fraser Highlanders Lead-Drummer Harvey Dawson as its replacement for Lead-Drummer Graham Kirkwood, who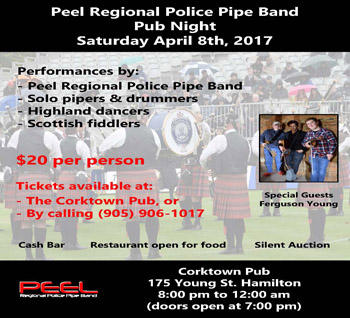 departed in order to focus on playing in the Hamilton Police Pipe Band, of which his wife Patricia is pipe-major and his son is a snare drummer.
+ Kirkwood resigns as Peel Police L-D
According to band manager Jim Murdoch, Peel Police have been practicing twice a week since October and has built new repertoire, including a new competition medley.
The band had an up-and-down year in 2016, placing 9th and 10th in the Grade 1 MSR and Medley qualifying rounds, respectively, at the World's, which were not enough to get into the final.