PEI College of Piping hoping to secure funding with public support
The College of Piping & Celtic Performing Arts of Canada is looking to their supporters to help them gain funding to repair the organization's rapidly corroding Mary Ellen Burns Amphitheatre, site of many events throughout the year, including its annual Highland Storm summer production, a primary source of revenue.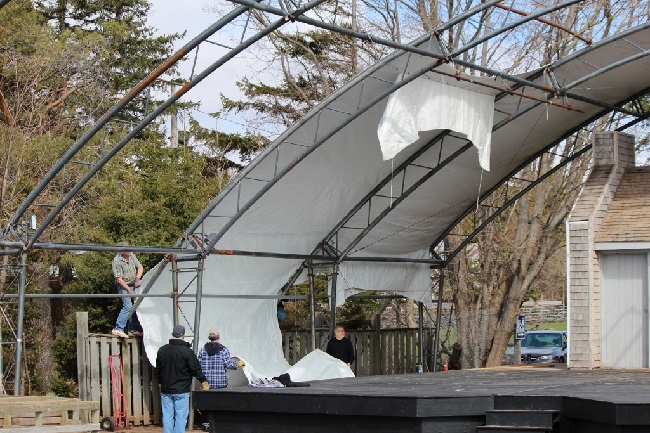 The Summerside, Prince Edward Island-based college is part of a contest for funding, put on by Aviva Insurance, in a public-vote competition called the "Aviva Community Fund." Organizations across Canada make a push for votes for their idea, and the College's need is to upgrade its indoor-outdoor theatre.
The final round of voting started on December 1st and runs until December 10th. Supporters are permitted to vote once per day per email address at the contest website.
"[We're] confident that we can make it through this round with the support of the greater pipe band community," said James MacHattie, Music Director at the College. "The only investment asked is a few minutes to register and to vote daily."
MacHattie added that the 350-person-capacity theatre's structure is metal, covered by tent panels in the summer, but the that "the panels have been repaired and patched as much as they can be – and yet the ceiling leaks, which is a concern for the light and sound equipment, let alone the performers moving about the stage. Spectators don't usually like unexpected drips either. The seats are wooden benches with cushions on them. The backs are stiff and bolt upright. The theatre is old, and the amount of volunteer and staff hours put into simply maintaining it each year is finally unsupportable."