Piping Live! wants to be told a story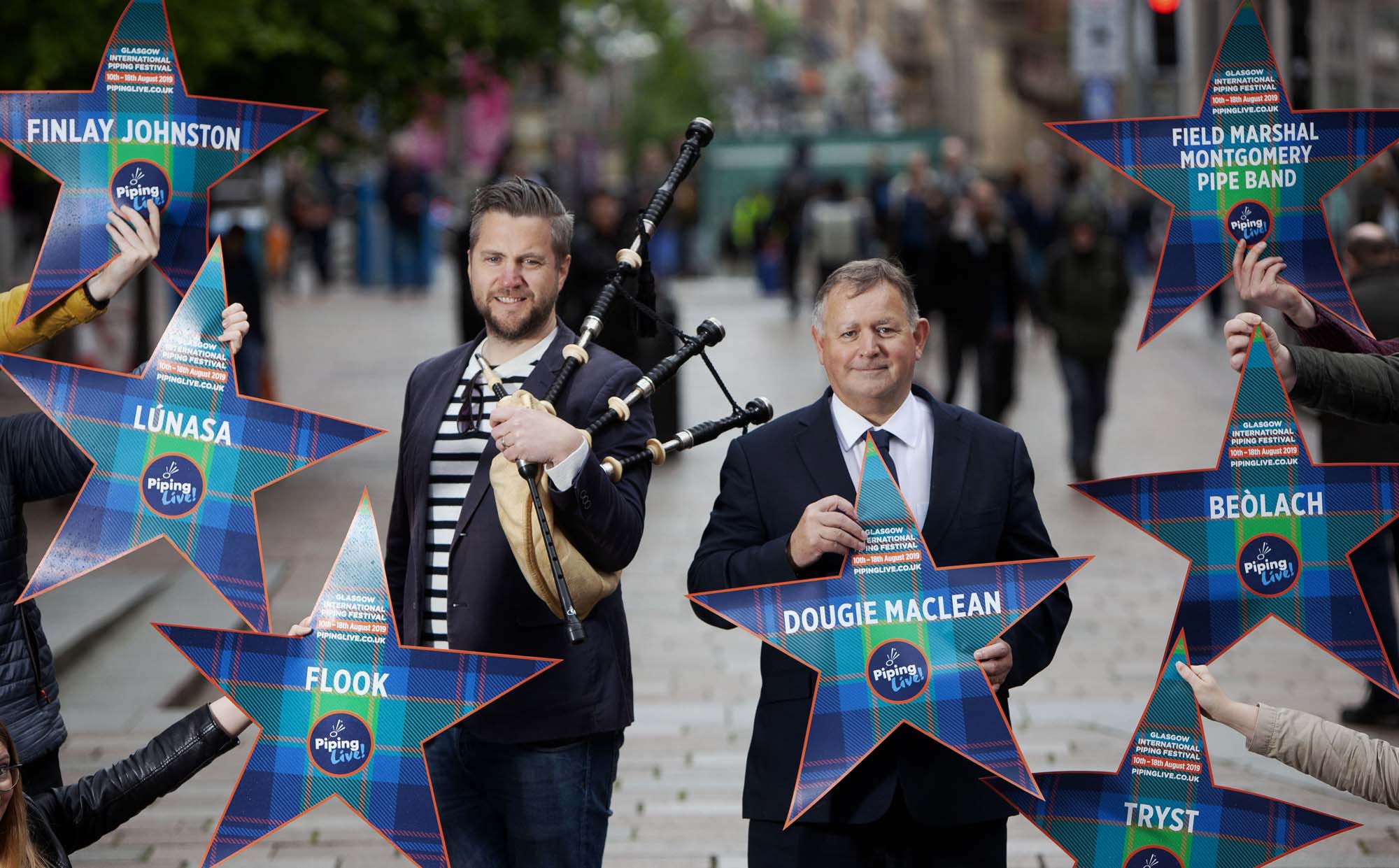 The 2019 Piping Live! Glasgow International Piping Festival is hoping that pipers and drummers will send in their fondest piping memories, with a chance to have their tale printed on a special edition Piping Live! t-shirt.
The novel idea, part of the festival's "Sounds of a Lifetime" campaign, will see winning entrants getting a chance to win tickets to various Piping Live! headline acts such as Dougie MacLean, Tryst, Dàimh and Lúnasa.
Closing date to submit tales of piping love, woe and awe is July 17, and interested and creative types should send them by email.
A book of Piping Memories is available for signing starting now and during the August 10-18 festival at the reception area of the National Piping Centre in Glasgow, the epicentre for the week. Last year's Piping Live! attracted an estimated 40,000 to see more than 5,000 performers at 150 events that span much of Glasgow's City Centre.
The festival is also now welcoming donations via text (UK only) to BAGPIPES (chosen donation amount) to 70085 (for example, << BAGPIPES 10 to 70085 >> to donate £10) with a £20 maximum.
The 2019 edition of Piping Live! will be the sixteenth running of the festival, originally started as Piping Hot, and inspired by several ad hoc events that capitalized on a captive audience of hundreds of pipers and drummers from around the globe coming to Glasgow for the World pipe Band Championships. Last year's event was estimated to have brought in nearly £2-million to the Scottish economy.
pipes|drums is once again an official media partner of Piping Live!
---
Related articles

Glasgow green comes to almost £2-million with 2018 Piping Live! festival
December 18, 2018
---

Piping Live! Monday photo feature by Alister Sinclair
August 13, 2018
---

Piping Live! 2018 – pipes|drums' must-see picks
August 8, 2018