R.G. Hardie celebrates 150 with launch of Heritage pipes

Even after 150 years in the business of making bagpipes, R.G. Hardie & Co. is still busy putting new technologies to work to make their instruments and products even better.
Founded in 1868 under the banner of Peter Henderson Bagpipes, the Glasgow-based company today introduced a new line of Peter Henderson "Heritage" pipes that benefits from the organization's investment in laser engraving and 3D printing technology.
The new line of pipes are made with African blackwood, exotic Satinwood from East India and decorated using nickel with a laser-etched thistle design.
"We are proud to be the curator of Peter Henderson's legacy as a bagpipe maker," said Alastair Dunn, managing director of the company. "The new pipes have been very well received and look great. The thistle design took many hours to perfect. The laser engraver was part of a recent investment and was used to create the thistle design."
As the name suggests, the pipes are designed with a nod to the past, the specially-selected Satinwood projecting mounts based on a set of 1910 Henderson drones, which Dunn said "are more refined in comparison to those of the 1920s."
The Heritage pipes use the standard R.G. Hardie plastic lining system in the blowpipe and blowpipe stock, protecting the wood from moisture, and each set has a unique number engraved on the bass stock.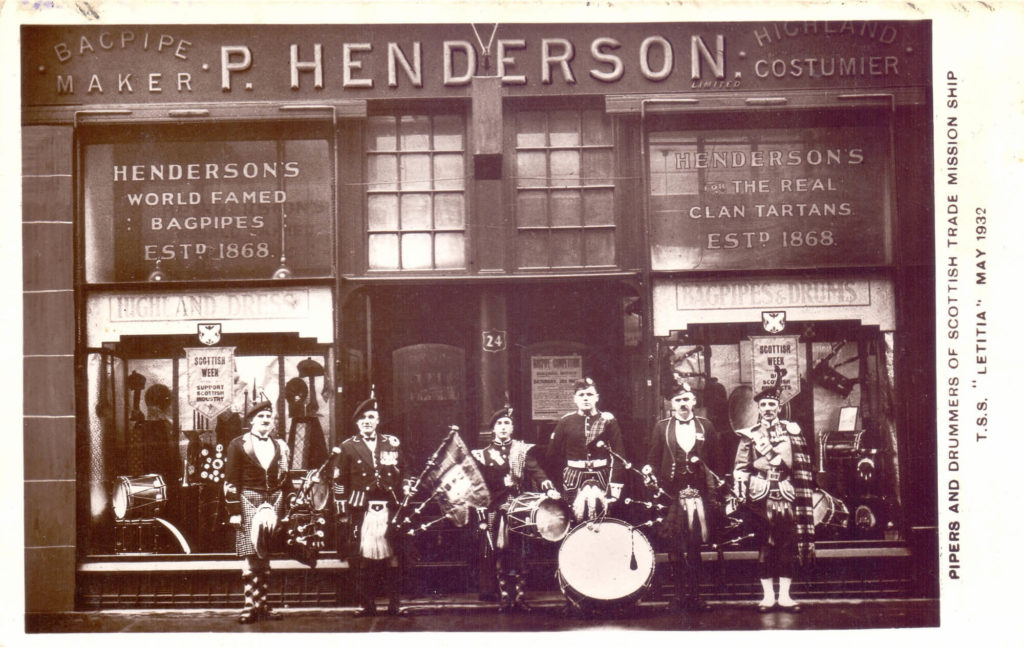 R.G. Hardie & Co. has also entered the world of 3D printing, starting with the creation of custom cap badges. The first product is a badge designed and manufactured in-house for the Grade 1 Glasgow Skye Association Pipe Band.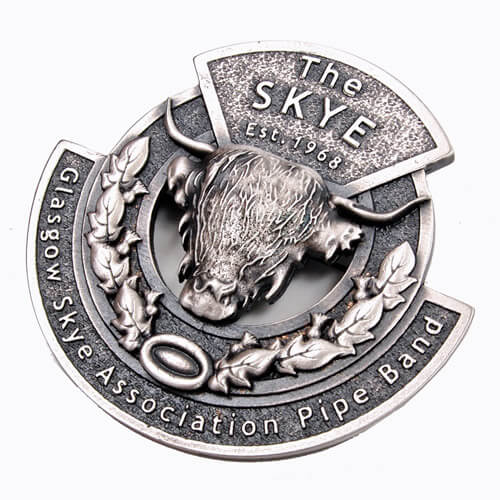 Peter Henderson Bagpipes was established in 1868 after Henderson completed his bagpipe-making apprenticeship under Thomas MacBean Glen & Sons in Edinburgh. The company established its first Glasgow shop in 1880, taking over the premises of Donald MacPhee at 17 Royal Arcade. Demolished some years ago, the site is very close to the present site of the National Piping Centre.
From 1903 to 1925, the company was managed by the legendary piper, John MacDougall Gillies, who helped make the shop into a hub of piping in Glasgow. Peter Henderson Bagpipes was acquired in 1973 by R.G. Hardie & Co., owned and operated by the great solo piper and long-time Muirhead & Sons Pipe-Major Bob Hardie.
Alastair Dunn acquired the organization, and has expanded its offerings and rebuilt its reputation, re-introducing "Peter Henderson" instruments that have gained popularity with soloists and bands, including Field Marshal Montgomery, of which Dunn is pipe-sergeant.
The photo above shows a group of pipers and drummers gathered at the Henderson shop at 24 Renfrew Street, Glasgow, before embarking on a trade mission to Canada in 1932 aboard the ship, "Letitia." Be sure to check out the fascinating pipes|drums story about this event at the link following.