RMM3, Alastair Lee, Grant Maxwell on top at BC Games
Coquitlam, British Columbia – June 15, 2019 – While most of the rest of the continent was under cool weather and rain, the 2019 BC Highland Games & Scottish Festival enjoyed hot and sunny conditions at Lafarge Lake Park where 125 soloists and 14 bands competed.
Alastair Lee and Grant Maxwell had the best days in the top solo piping and snare drumming events, respectively. The Open Piobaireachd was held on the Friday evening.
The massed bands at the end of the day were held at the park's TD Community Plaza, attended by a large crowd.

Bands
Grade 1 (one played)
1st Simon Fraser University
Grade 2 (one played)
1st Robert Malcolm Memorial 2
Grade 3
1st Robert Malcolm Memorial 3
2nd Greighlan Crossing
3rd Keith Highlanders 3
4th Van Isle Caledonia
Drumming: Robert Malcolm Memorial 3
Grade 4
1st Greater Victoria Police
2nd Robert Malcolm Memorial 4
3rd White Spot 4
4th Northwest Junior
5th Kamloops
6th Keith Highlanders 5 (challenge up)
Drumming: Greater Victoria Police
Grade 5 (quick marches set)
1st Keith Highlanders 5
2nd White Spot 5
3rd Robert Malcolm Memorial 5
Drumming: White Spot 5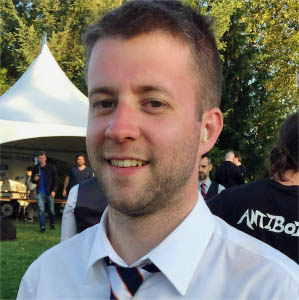 Open Solo Piping
Piobaireachd
1st Alastair Lee, Surrey, British Columbia
2nd Alan Bevan, Abbotsford, British Columbia
3rd James Beaumont, Vancouver
4th James P. Troy, Victoria, British Columbia
5th Zephan Knichel, Surrey, British Columbia
6th Edward McIlwaine, Vancouver
MSR
1st Alan Bevan
2nd Jori Chisholm, Seattle
3rd James P. Troy
4th Alastair Lee
5th James Beaumont
6th Zephan Knichel
Hornpipe & Jig
1st Alastair Lee
2nd Gordon Conn, Calgary
3rd James P. Troy
4th Jori Chisholm
5th Zephan Knichel
6th James Beaumont
Open Solo Snare Drumming
MSR
1st Grant Maxwell
2nd Taylor Killoran
3rd Robert Graham Jr.
Hornpipe & Jig
1st Grant Maxwell
2nd Robert Graham Jr.
3rd Bryce Kreger