Some magical stuff
IMPACT
Field Marshal Montgomery Pipe Band
Glasgow Royal Concert Hall
Presented by the Glasgow Skye Association Pipe Band
August 10, 2016, £20

Reviewed by Euan Anderson
Another sell-out concert and clearly there is still a demand to see one of the top bands in the world strut their stuff. Over the years the one common thread running through these events is that they are generally too long with the bands on show desperately trying to cram everything they can into one performance. Less is more, but, for sure you always get value for money at the Pre-World's concert.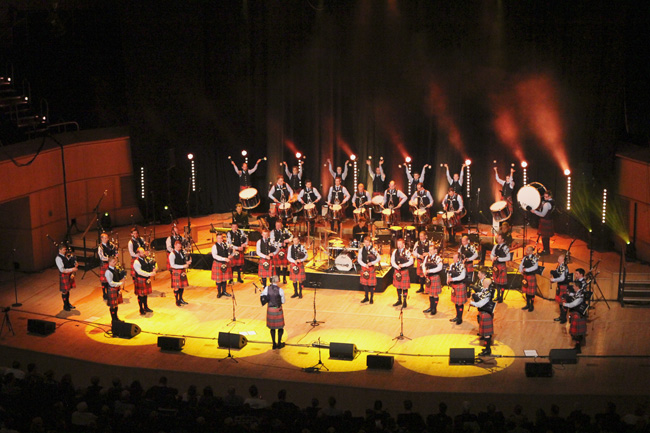 It was 2007 when Field Marshal Montgomery last took to the Glasgow Royal Concert Hall with their RE:CHARGED performance, and this was the fourth time that the band has taken to the stage for this pre-world's event. The band has a pedigree in recent times that is unrivalled, winning every major pipe band championship title, including 10 World Championships, three Grand Slams (taking five majors in one season), 13 RSPBA Champions of Champions titles, 21 All-Ireland Championships and a staggering 60 RSPBA major championship titles in total. The band won the World's four years on-the-trot from 2011 to 2014. Remarkable, but in recent competitions they have not been getting it all their own way and Saturday' Grade 1 contest will be tighter than a drummer's wallet.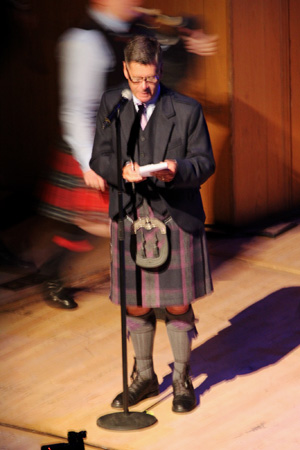 In a recent chat with pipes|drums, Pipe-Major Richard Parkes gave the insight, "Our musical program will comprise some new and exciting arrangements, showcase the talents of our soloists and feature some of the tunes that were voted for online by our followers on social media as FMM favourites. We will be lucky enough to be accompanied by some of Scotland's finest traditional musicians whose creativity and talents have helped add a new dimension to our previous concert performances."
So, let's see how the IMPACT concert went. I was in a prime seat at ground level just behind the sound board. The fear-an-tigh for the evening was Bob Worrall, the consummate professional. We knew we were in good hands and clever, subtitle stage lighting added to the relaxed ambience.
The showed opened with "Maxwell's Bonnet" and jig arrangement of "The Piper's Bonnet" thrown in for good measure. A great start with a clear chanter and snare sound with the usual resonant FMM drone-sound. What surprised me was . . .