Recording confirmed for FMM concert

Pipe-Major Richard Parkes has confirmed that Field Marshal Montgomery's Pre-World's "IMPACT" concert at Glasgow Royal Concert Hall on August 10th will be recorded for digital downloading and streaming release after the event, along with a "limited edition" CD.
pipes|drums recently reported that the event is nearly sold-out, with fewer than 200 seats remaining before 100 standing-room tickets are made available.
"The band are very excited and honoured to return to the Pre-World' Concert for the fourth time in our history," Parkes said. "Our musical program will comprise some new and exciting arrangements, showcase the talents of our soloists and feature some of the tunes that were voted for online by our followers on social media as FMM favourites."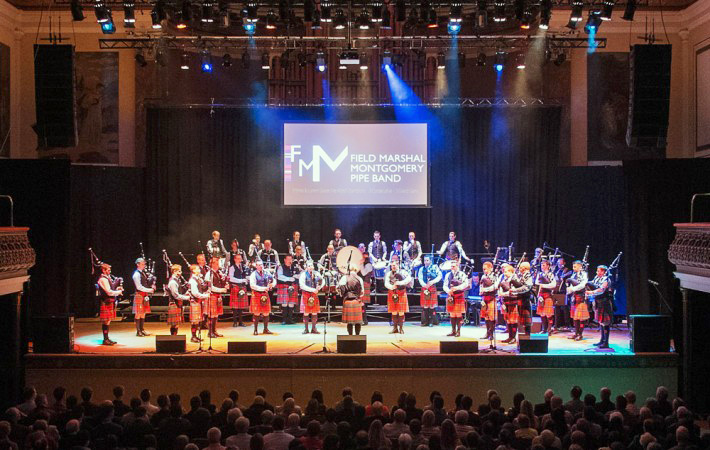 In what might be the most tightly contested Grade 1 World Championship in history, with no fewer than three bands in virtual dead-heat for the title, the concert could possibly give Field Marshal Montgomery a lift at the competition – coincidental or not –  as has historically been the case with some bands doing the show.
Musically, the concert promises to go beyond pure pipe band material, although that will be available too in abundance.
"We will be lucky enough to be accompanied by some of Scotland's finest traditional musicians whose creativity and talents have helped add a new dimension to our previous concert performances," Parkes added.