Something extraordinary this way comes: a solo piping album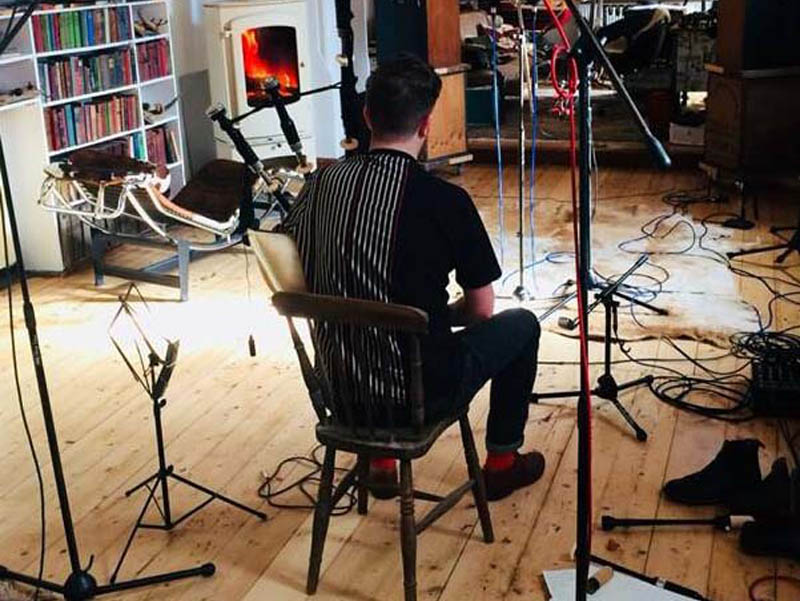 When not too long ago there were at least five a year, the Internet has almost killed the creation of commercial solo piping albums with a plethora of free and usually unauthorized (read: illegal) amateur content littering digital platforms.
But the idea is not dead yet, as Glasgow-based piper John Mulhearn is recognizing the opportunity to satisfy both the absence and his omnipresent need to create music by going into the studio for a completely self-funded project.
Mulhearn, who has made a name for himself as a solo competitor and a musical innovator, is hoping to release the project later this summer, in time for a launch at Piping Live!
"Lots of people are producing amazing albums at the moment, putting pipes into folk-trad groups," Mulhearn said. "I really love it, but the contrary part of me felt the time was right for me to do something with solo pipes."
His more recent projects include adventurous interpretations of piobaireachd with The Big Music Society, and his own folk-ceol mor recording, The Extraordinary Little Cough, each of which have been well received by traditionalists and change-enthusiasts alike.
+ Mulhearn brings the Big Music to Celtic Connections
+ Big Music Society plans to create new opportunities for ceol mor
"Having spent the last few years working on various other projects, this just feels like the most honestly expressive thing I can do right now," Mulhearn continued. "The thing I've always felt with pipe recordings – solo and within groups – is that the depth of the instrument is never fully captured."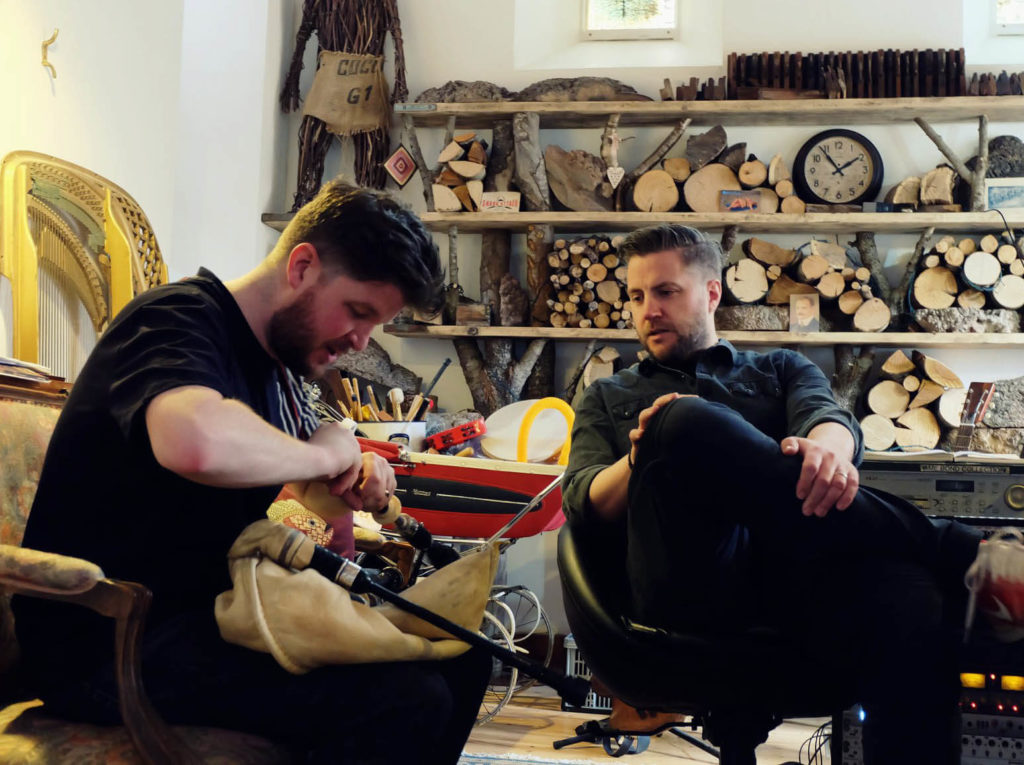 To that end, Mulhearn has been experimenting with new microphone techniques at St. Mary's Space studios in Appin, Scotland, even hooking up recording equipment to collect ambient vibrations and tones, with fellow piper and National Piping Centre colleague, Finlay MacDonald, working in a co-producer capacity.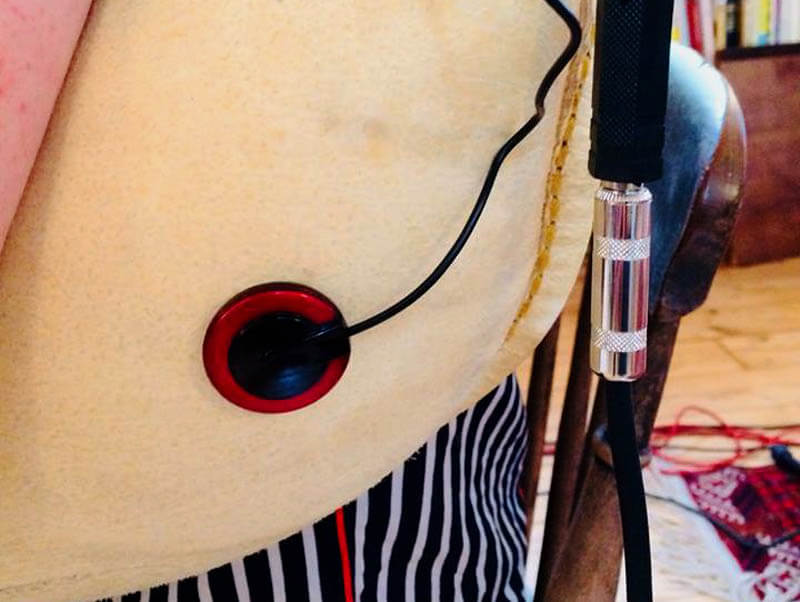 "That's part of the point of the album, for it to be about the sound. We set up over a dozen mics in various different places in a big room and adjoining rooms. We also mic'ed the floor and the pipe bag. I used full cane and sheepskin for the extra resonance you get with that setup. It's all pitched at B flat giving a slightly deeper, richer tone."
In addition to his full time work as an instructor with the National Piping Centre, Mulhearn is committing his spare time to the project, which he describes as "anything but a conventional solo piping album." He will set about mixing the tracks, which comprise all his own original music: "a combination of quite traditional style tunes, more unconventional tunes and improvisations."
The album will be released on all the usual digital platforms as a download or via streaming, with a limited number of CDs. Mulhearn has not ruled out a vinyl LP version of the as-yet-untitled project, provided it's within budget and there's a recognized demand.
As an example of the impact that free amateur content has had on professional quality commercial piping and drumming projects, Field Marshal Montgomery created only 1,000 copies of its CD of the band's 2016 Pre-World's Concert. The band apparently has yet to sell all of them.