Speirs, MacColl, Muir, Brown, Ferguson scoop hardware at Capt. John Memorial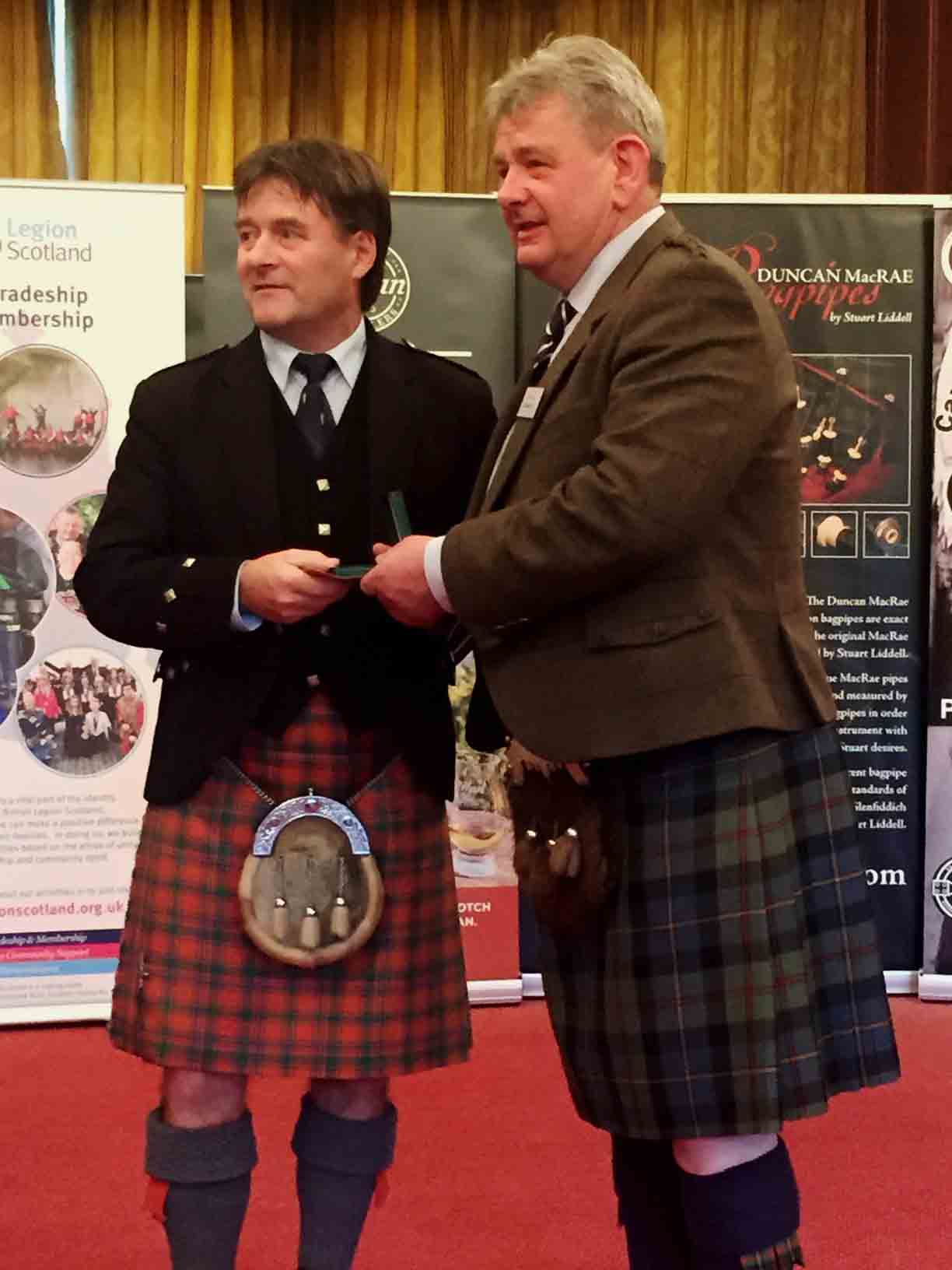 Edinburgh – October 6, 2018 – Iain Speirs of Edinburgh took home the overall Edinburgh Castle Silver Trophy in Premier grade solo events at the sixth annual Captain John A. MacLellan MBE Solo Piping Competition at the Army School at Inchdrewer House. Angus MacColl won the Premier Grade Piobaireachd and gained an invitation to next year's Captain John MacLellan Memorial Recital Dinner. The competition is named in honour of the late piper who had a lifetime career with the military. He was voted to pipes|drums' list of the 20 greatest pipers of all time. Competitors lauded the event for its organization, stewarding, facilities, friendly atmosphere, trophies, prize money and judges, as well as a fine bar area for socializing. There were a total of 76 contestants.
+ The Greatest 20 Pipers in History
Premier Grade
Piobaireachd (Captain John MacLellan Medal)
1st Angus MacColl, Benderloch, Scotland, "The Battle of the Pass of Crieff"
2nd Iain Speirs, Edinburgh, "Lament for Colin Roy MacKenzie"
3rd Finlay Johnston, Glasgow
4th Willie McCallum, Bearsden, Scotland
5th Alasdair Henderson, Dunoon, Scotland
Judges: John Wilson, Andrew Wright
MSR (John MacLellan MSR Piper trophy)
1st Alasdair Henderson
2nd Gordon McCready, Renfrew, Scotland
3rd Willie McCallum
4th Iain Speirs
5th Craig Sutherland, Crieff, Scotland
Judges: Robert Barnes, Walter Cowan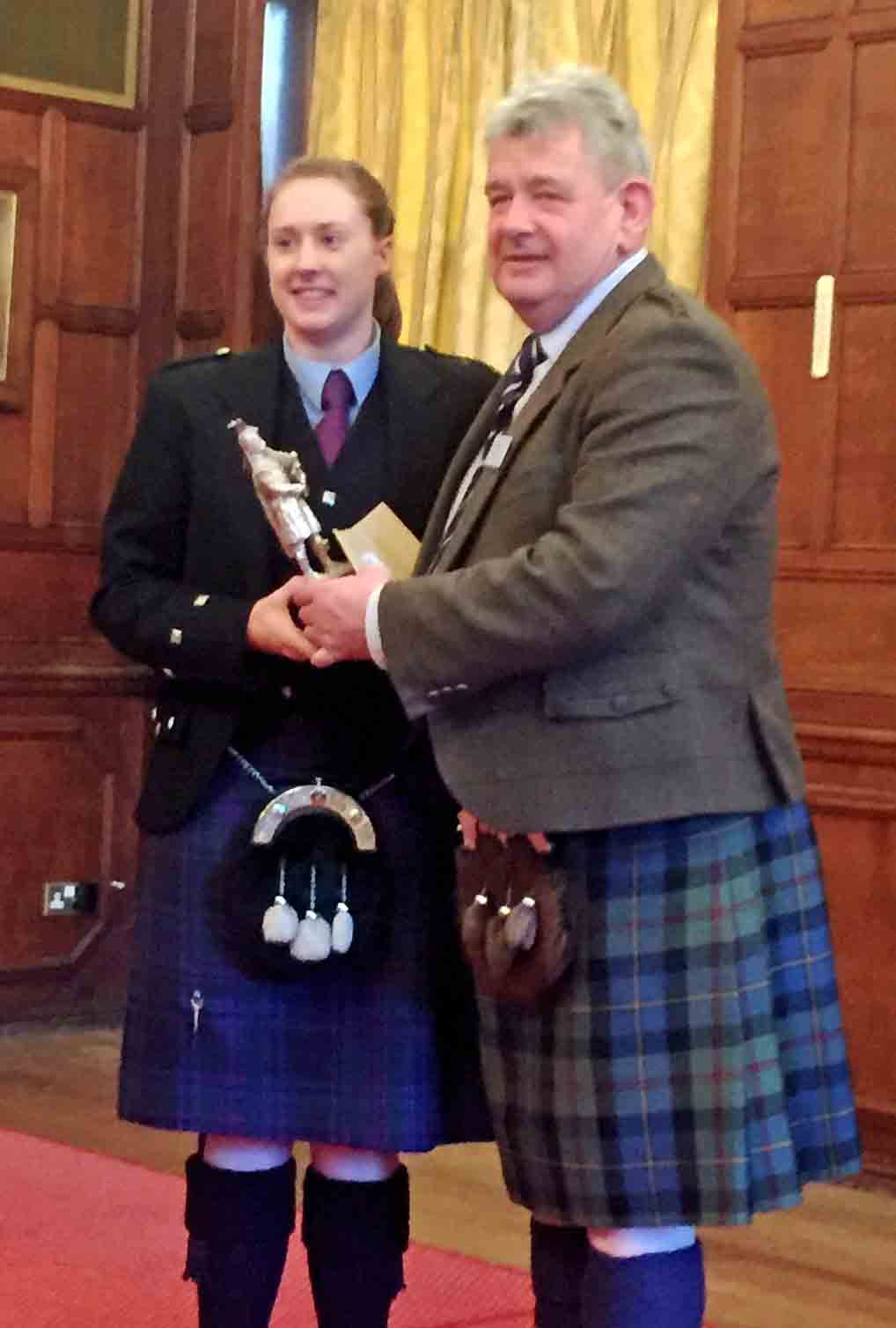 A-Grade
Piobaireachd (Colin MacLellan Cup)
1st Cameron MacDougall, Nigg, Scotland, "The Red Speckled Bull"
2nd Gordon McCready
3rd Darach Urquhart, Glasgow
4th Sarah Muir, Glasgow
5th Anna Kummerlow, Germany
Judges: Alan Forbes, Colin MacLellan
MSR
1st Sarah Muir (P-M Angus MacDonald Trophy)
2nd Steven Leask, Glasgow (Plummer's Knowe Trophy)
3rd Ashley McMichael, Northern Ireland
4th Angus J. MacColl, Benderloch, Scotland
5th Matt Wilson, Dollar, Scotland
Judges: Stuart Samson, Tom Speirs
A-Grade overall Army School of Bagpipe Music and Highland Drumming Memorial Trophy: Sarah Muir
B-Grade
Piobaireachd
1st John Dew, Glasgow (Joe Rafferty Plate)
2nd William Rowe, South Queensferry, Scotland (Ramsay Garden Cup)
3rd Jamie Elder, Auchtermuchty, Scotland
4th Lachie Dick, Edinburgh
5th Lewis Russell
Judges: Bruce Hitchings, Jack Taylor
MSR
1st Calum Brown (John MacLellan Pipe Banner )
2nd John Dew (Hugh MacDonald Cup)
3rd Sandy Cameron, Glasgow
4th Glenn Ross, Northern Ireland
5th Lachie Dick
Judges: Iain McLellan, Logan Tannock
B-Grade Overall: Calum Brown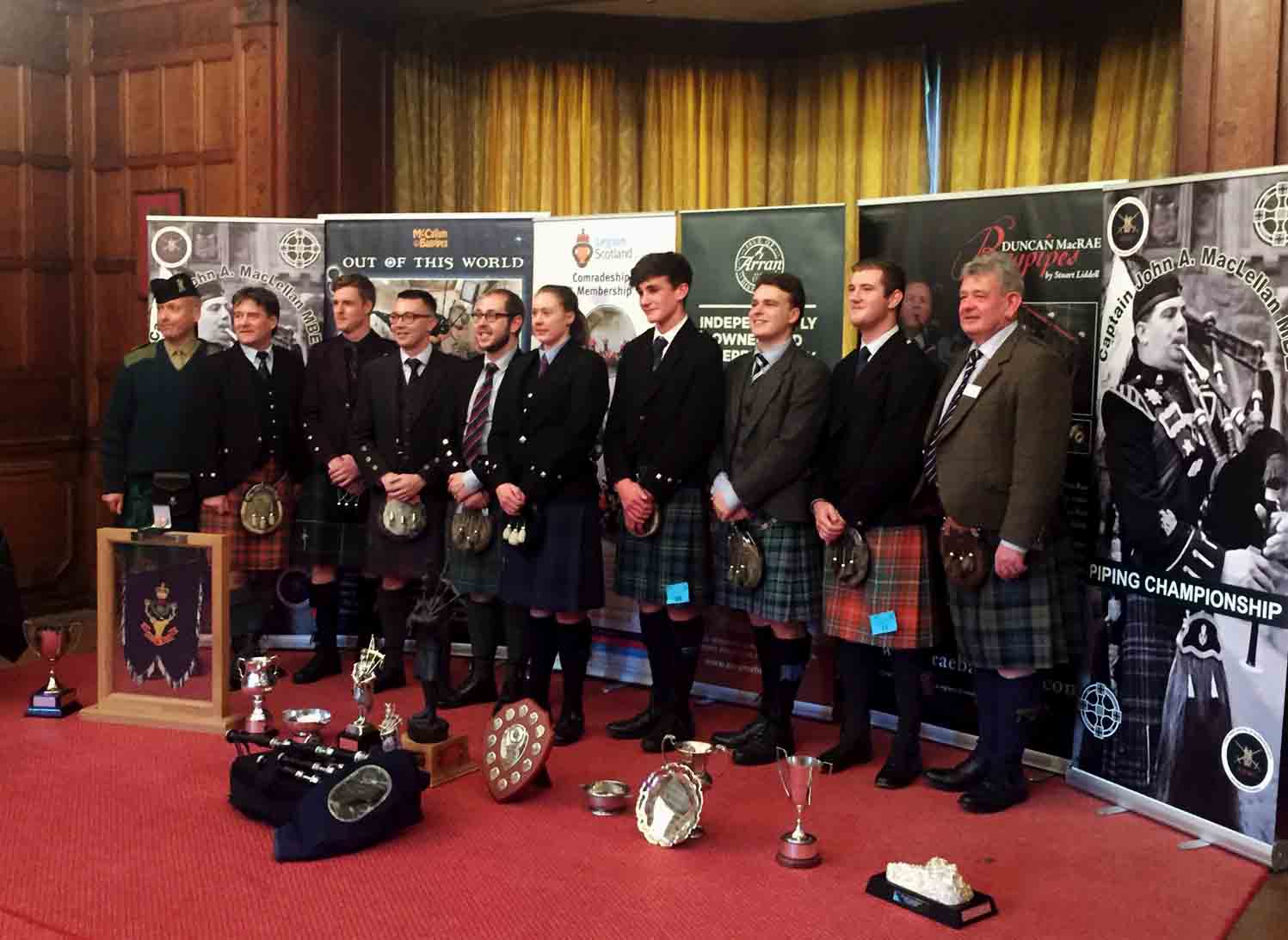 Open Hornpipe & Jig
1st Alasdair Henderson (Robert L. Kilgour Trophy)
2nd Willie McCallum
3rd Sarah Muir
4th Calum Brown
5th Angus J. MacColl
Judges: Robert Barnes, Walter Cowan, Stuart Samson, John Wilson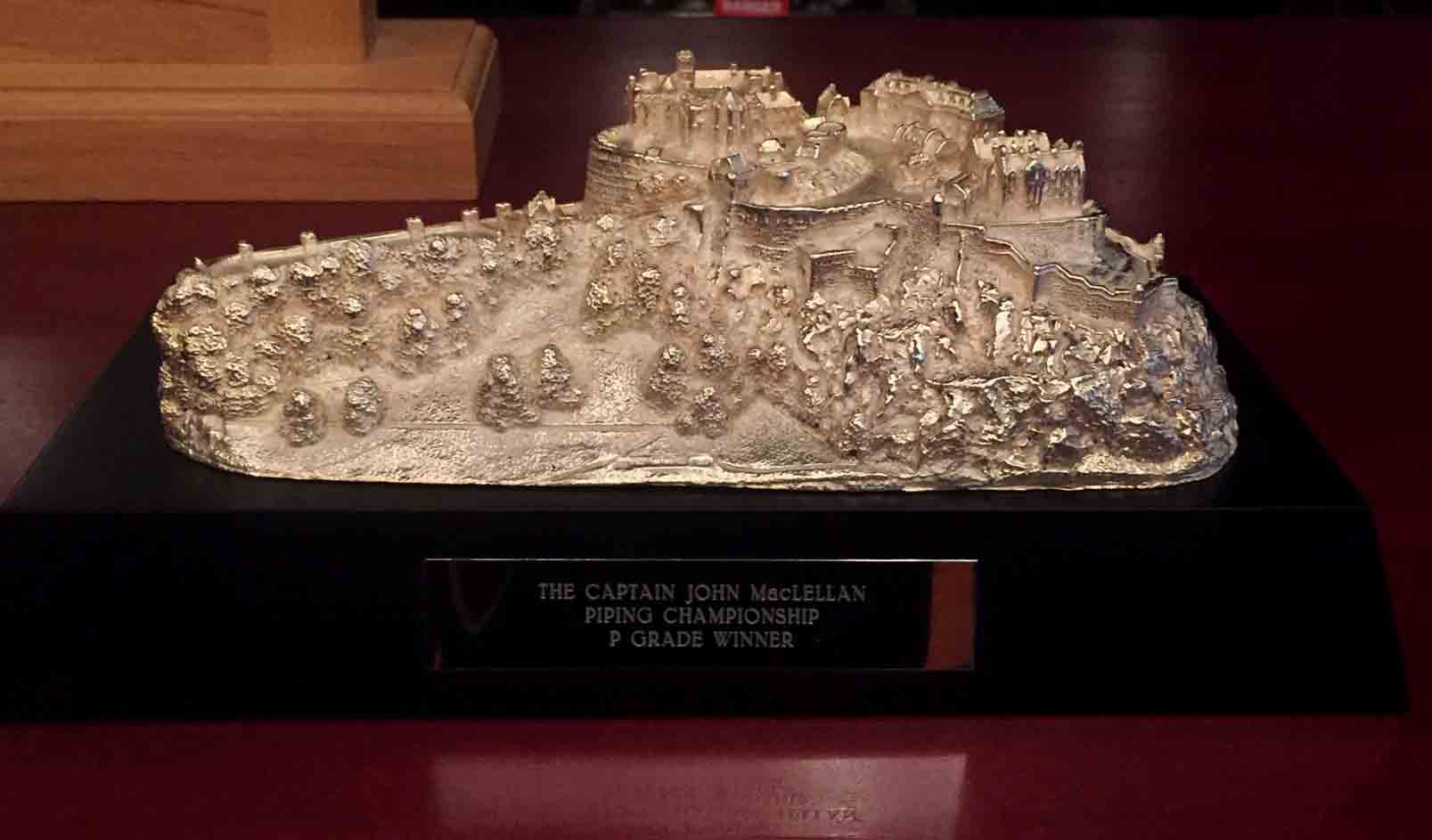 C-Grade
Piobaireachd
1st Andrew Ferguson, Dollar, Scotland (Delworth Quaich)
2nd Kyle Shead (Dean Park Eagle)
3rd Archie Drennan
4th Angus MacPhee
5th Enora Morice
Judges: Andrew Frater, Neill Mulvie
MSR
1st Andrew Ferguson, (Fort Augustus Shield)
2nd Kyle Shead
3rd Angus MacPhee, Inverness
4th Andrew Hutton
5th Douglas Mair
Judges: Euan Anderson, James Henderson
C-Grade overall and set of silver mounted pipes from McCallum Bagpipes: Andrew Ferguson.