Speirs wins third straight Capt. John Memorial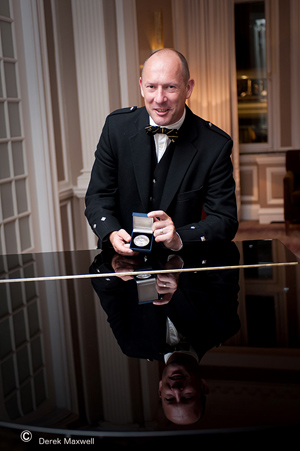 Edinburgh – August 27, 2016 – The sixth Captain John A. MacLellan MBE Memorial Trust Piobaireachd Recital and Dinner was won for the third time in succession by Iain Speirs of Edinburgh, who played "Salute to Sir John A. MacDonald – Canada's First Prime Minister."
The event was staged for the first time at the Waldorf Astoria Caledonia Hotel on Princes Street, ratcheting up the prestige and glamour of the event. Competitors and audience are encouraged to wear formal attire, and are treated to a fine meal specially arranged by the five-star hotel.
In addition to Speirs, Callum Beaumont, Linlithgow, Scotland ("The Phantom Piper of Corrieyairack"); Roddy MacLeod, Glasgow ("Salute to the Great Pipe"); Innes Smith, Glasgow ("Salute to the Piobaireachd Society"); and Greg Wilson, New Zealand ("A Lullaby for Iain") performed.
Also for the first time the competition was sponsored by Glenfiddich Bagpipe & Fiddle.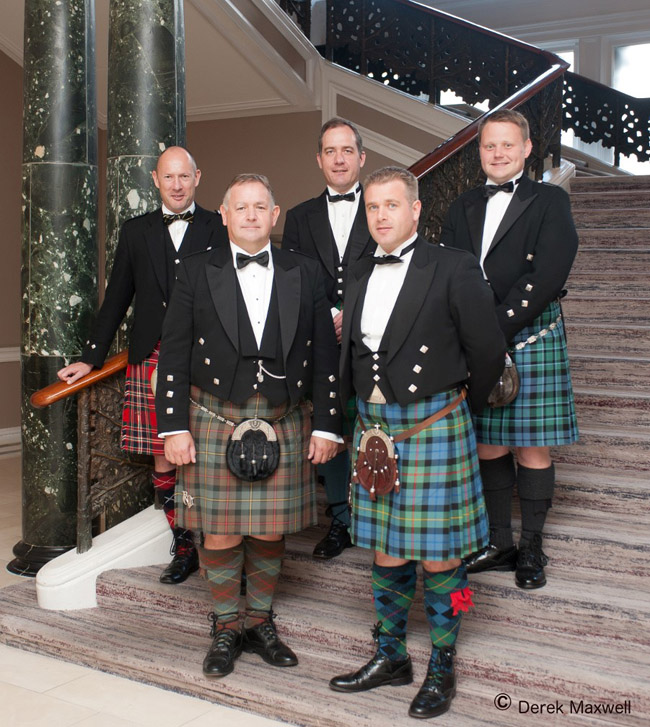 Contestants are invited and are each assigned to play a piobaireachd composed by or closely connected with the late Captain John A. MacLellan, and the event is staged by the John A. MacLellan Memorial Trust, a registered charity set up to honour the great piper's legacy.
For his success, Speirs received the John A. MacLellan Medal, specially struck for the event.
The competition was judged by Bill Livingstone.
Of note, "Salute to Sir John A. MacDonald – Canada's First Prime Minister" was the winning tune, composed by MacLellan's son, Colin, for a piobaireachd competition organized by this publication, which the elder MacLellan also entered.