St. Thomas Alumni wins Dunedin in close call
Dunedin, Florida – April 7, 2018 – The St. Thomas Alumni Pipe Band of Houston were the overall winner of the four-band two-event Grade 2 competition, after a tie with the City of Dunedin Pipe Band was broken on by the MSR event, which in itself had a tie broken by the ensemble mark. The day as warm, mostly sunny and dry, until the massed bands when the clouds opened up the very second the final result was announced and the entire field ran for cover. In the Professional Solo Piping, Ian K. MacDonald of Toronto was the overall winner, and, in the Professional Solo Snare Drumming, Blair Brown of Houston took the aggregate award.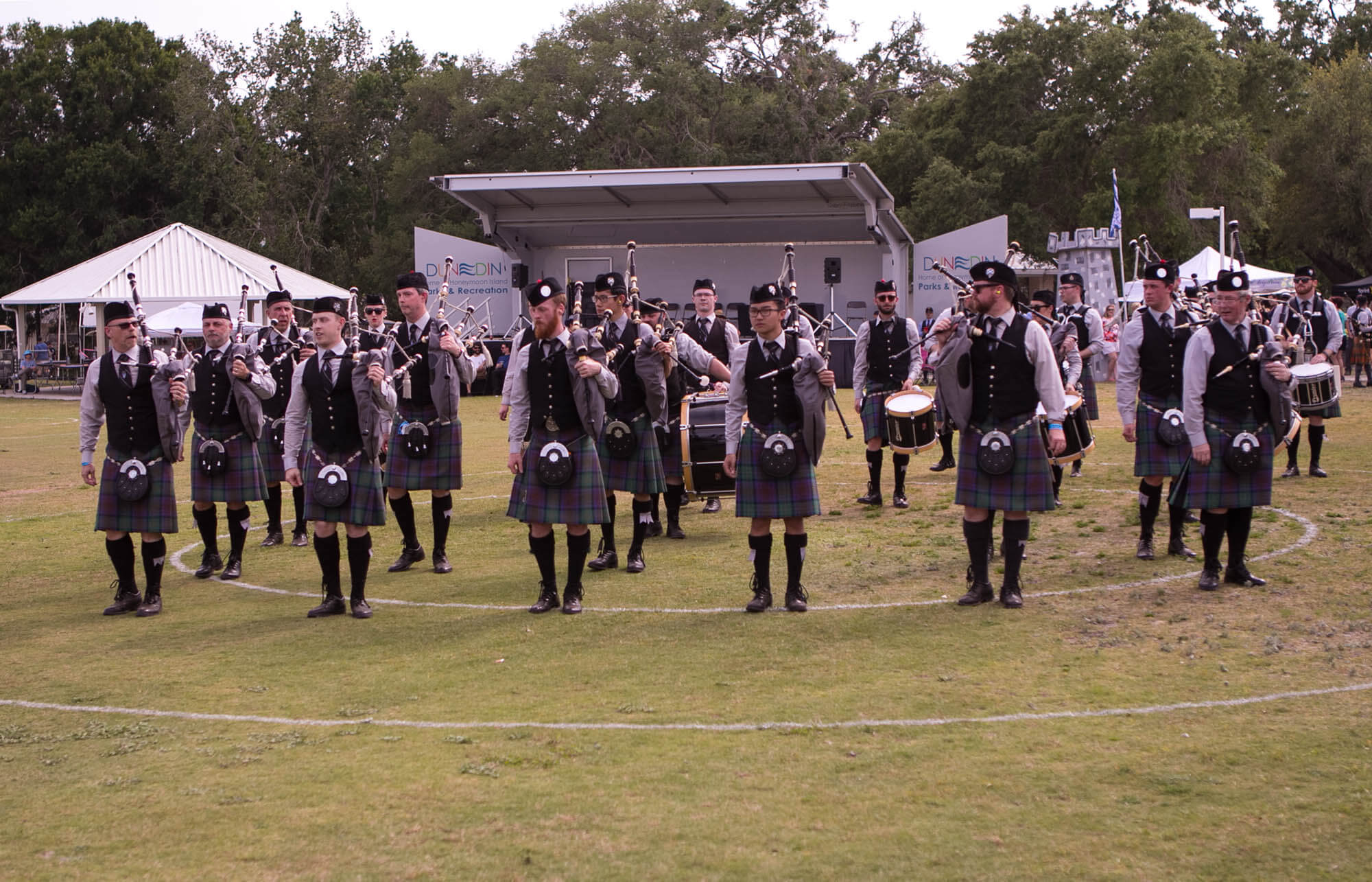 Grade 2
Medley
1st City of Dunedin (2,2,1,1) (ens.pref)
2nd St. Thomas Alumni (1,1,2,2)
3rd MacMillan
4th Atlanta
Judges: Terry Lee, Stuart Liddell (piping); Stephen McWhirter (drumming); Robert Mathieson (ensemble)
MSR
1st St. Thomas Alumni (1,2,1,2) (ens.pref.)
2nd City of Dunedin (2,1,2,1)
3rd MacMillan
4th Atlanta
Judges: Andrew Berthoff, Jack Lee (piping); Gordon Parkes (drumming); Ken Eller (ensemble)
Stay tuned to pipes|drums for more results from Dunedin as they become available.