#TBT: 1968 Clan MacFarlane social media marketing
pipes|drums continues our Throwback Thursday series with a curious item from 1968. Call it original social media marketing.
Also known as a hand-written postcard. You know. With an address. And a stamp.
At the time, it was a novel idea for the piping and drumming world. The band is of course the Clan MacFarlane Pipe Band of St. Catharines, Ontario, the best band in North America for the better part of three decades.
The challenge for "The Clan" was one familiar with many bands today: raising funds to travel to the World Pipe Band Championships. The band had chartered an entire plane to get to Scotland in 1966. The group wanted to go again in 1968-'69, but needed money. So it took to a "direct mail" postcard marketing campaign to get the band hired for events in North America.
At the time, Clan MacFarlane was led by Pipe-Major Jim Greig and Lead-Drummer John Kirkwood Sr. The man synonymous with Clan MacFarlane, Ken Eller, would take over as pipe-major a few years later. At this time, though, he was pipe-sergeant and band manager, putting his natural leadership abilities and charisma to work.
"The band had chartered a plane in 1966 for our first trip to Scotland, and we realized that reaching out to the general public was necessary for promotion to further our travel plans," Eller said when we asked him about the postcard. "Having been upgraded in 1964 to Grade 1, this pic shows many that were still with us in 1968. The Pipe-Major was Jim Greig, Pipe-Sergeants were Noel Slagle and Ken Eller, lead-drummer was John Kirkwood, Sr. Of that band, eight have since passed away, five went on to be pipe band adjudicators, one player won the World Championship [several times] as lead-drummer of the Strathclyde Police, five are still active players and second on the left, middle row, is Tom Weir, past president of the Pipers & Pipe Band Society of Ontario. It certainly brings back a lot of memories."
The actual postcard shown here was written by Barry Robinson, then a piper in the Moose Jaw St. Andrew's Boys' Pipe Band of Saskatchewan, which might have been called "The White Hackle" by then. That band did a tour of games in Ontario, including the North American Championships at Maxville. Robinson later was pipe-major and a member of the Victoria Park Pipe Band, and a member of the City of Regina Pipe Band for many years. He still plays pipes and small pipes, and writes a few tunes when the muse beckons.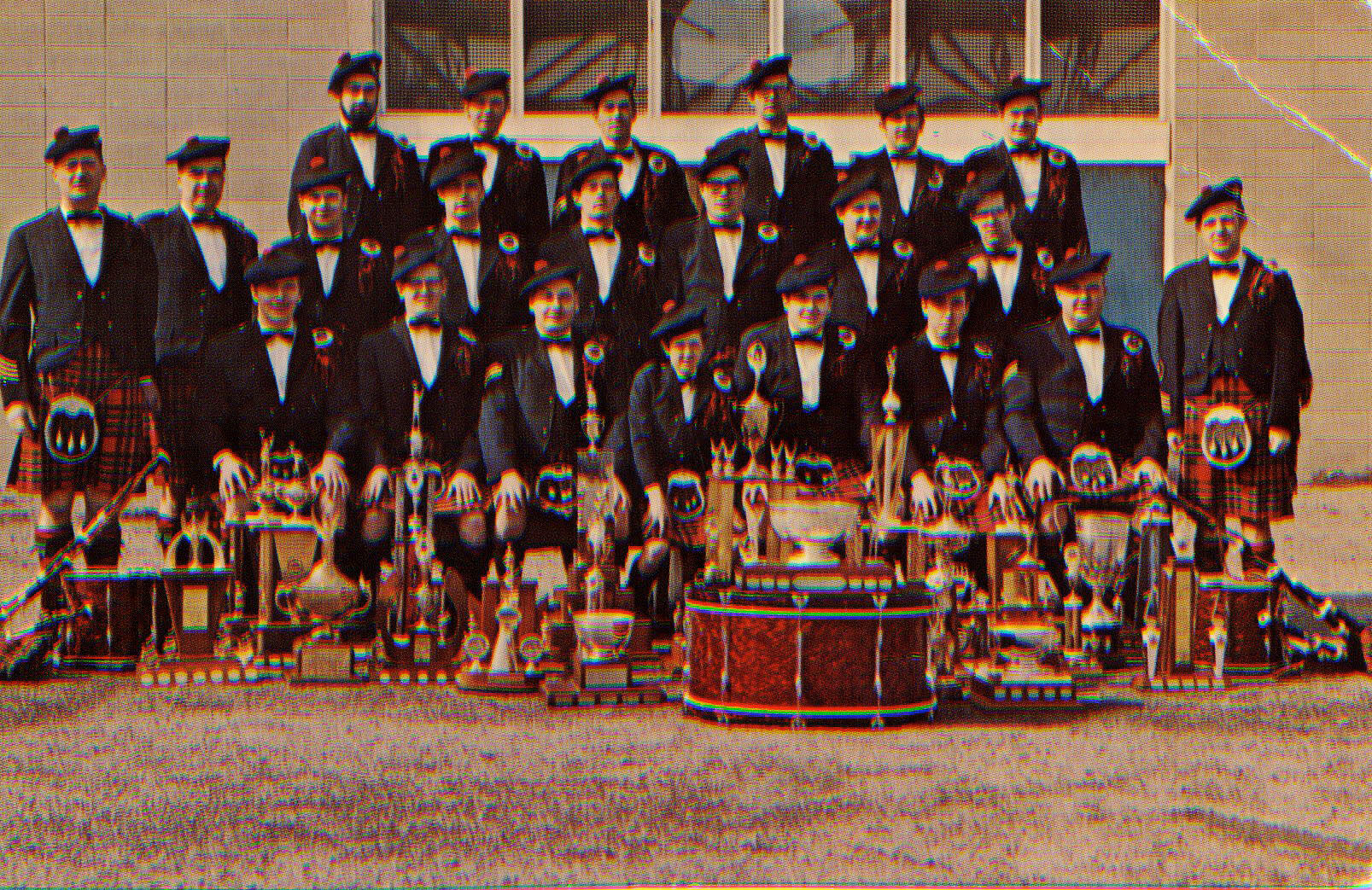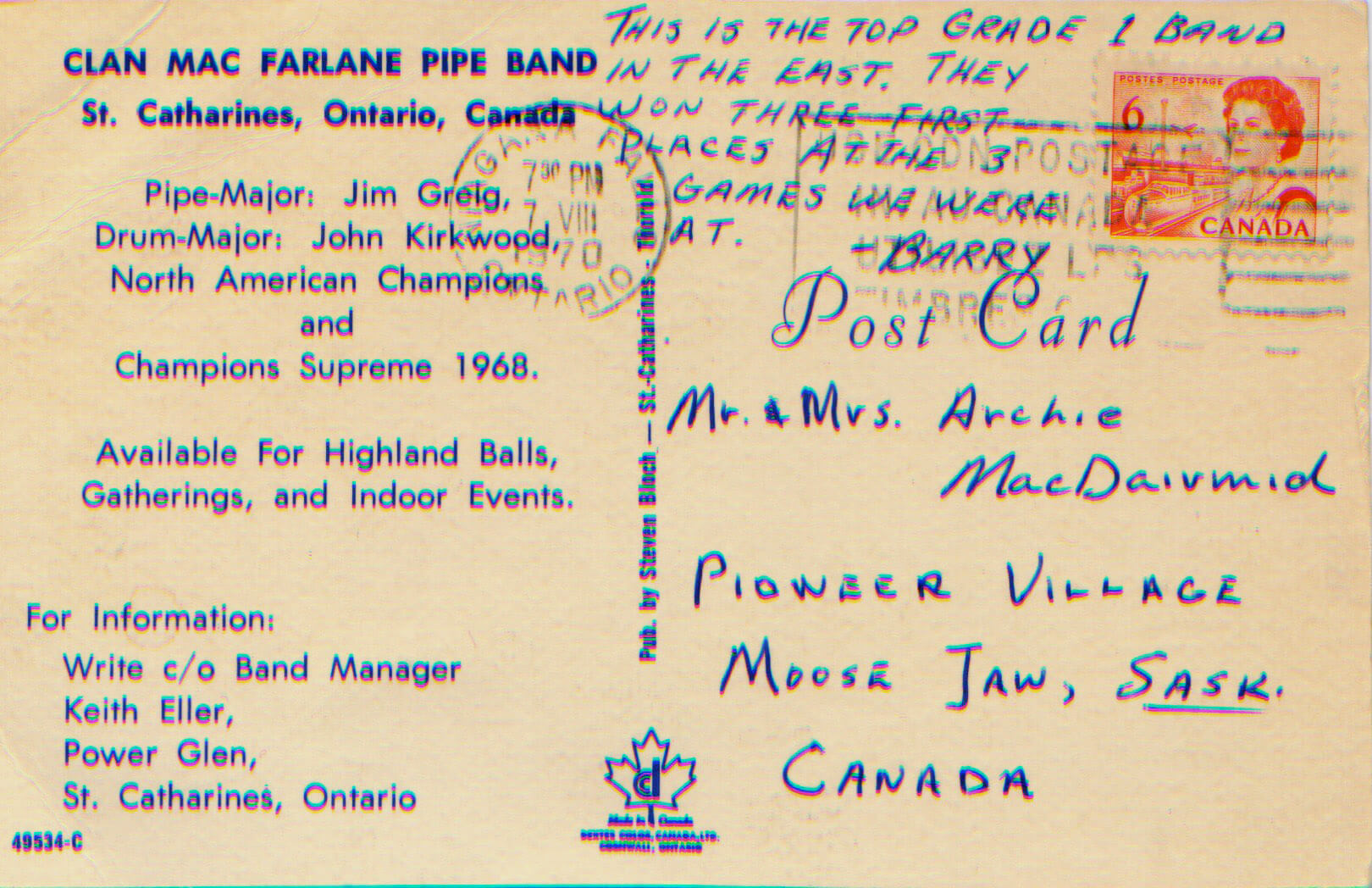 Do you have an older photo or item that's never been published that might be part of our #TBT series? Just send us a quick message. We'd love to hear from you!