#TBT Dr. Jack Taylor on the boards of Braemar
We continue our occasional visual look-backs on pipers and drummers and pipe bands through our Throwback Thursday photos.
This time we take you to the Braemar Royal Highland Gathering on September 3, 1984. It's the Open Piobaireachd competition where more than 40 competitors were playing for the solid gold medal that the event offers. The winner is usually presented the prize by a member of the royal family, often Queen Elizabeth II.
After the contest finished around 7 pm, the winner on the day was Iain Morrison. Fourth prize, though, went to the man pictured, Dr. Jack Taylor of nearby Aboyne, Scotland. Taylor had only recently won the Silver Chanter for his rendition of "Lament for MacSwan of Roaig." A pupil of the legendary Bobs of Balmoral – Robert Brown and Robert Nicol – Jack Taylor enjoyed a long and successful competitive career, and is today very much involved with solo piping as president of the Piobaireachd Society and secretary of the Solo Piping Judges Association.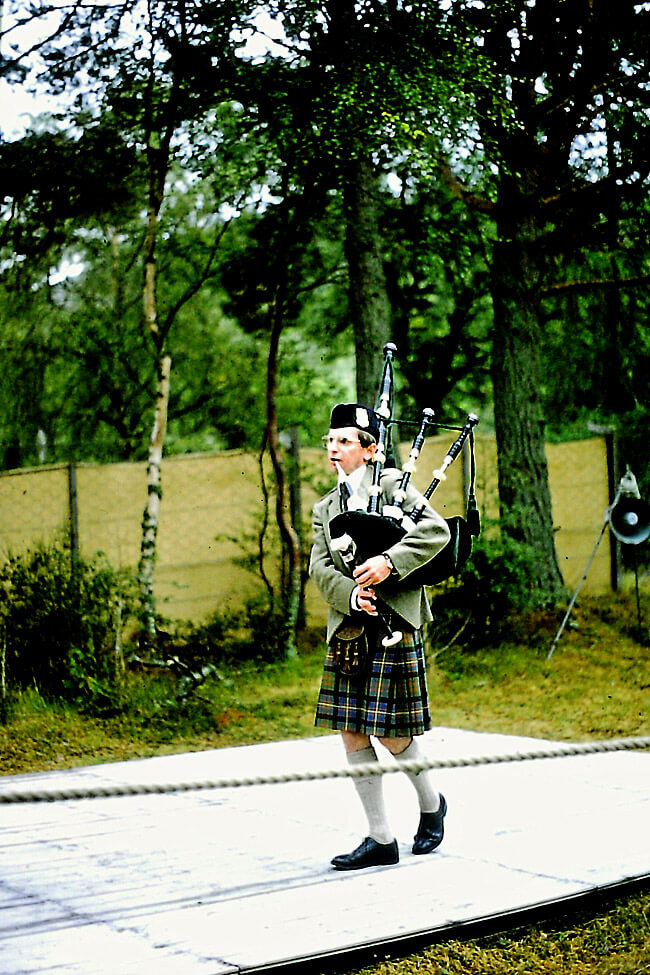 Do you have a never-published-before image from the past that you'd like to share with the entire piping and drumming world? Please feel free to send it along for consideration for our ongoing series.