USPF moves up entry deadline; adds fees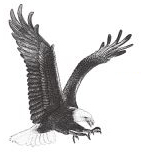 The United States Piping Foundation (USPF) has lengthened the entry deadline for the Maclean Macleod Memorial Piping Championships, its annual professional and amateur solo piping competitions, this year on June 17th at the University of Delaware in Newark, Delaware.
Previously the deadline was only a month before the event, with no entry fee, causing some panic with organizers with pipers waiting until the last minute. The new deadline is March 15th, two-and-a-half months out, with an entry fee of US$50 for professionals and $35 for amateurs.
"In the past, the deadline for entries has been a scant month before the contest and there was no entry fee, so a lot of competitors signed up at the last minute," said USPF board member Peter Kent. "I don't blame them, but in an effort to make the contest run better and also allow the organizers to plan better – like having enough judges if the entry is huge, like last year – we've moved the deadline up."
When competitors enter, they must submit their lists of tunes, but these can be altered up until a month before the event. Only pipers who are residents of North America are eligible to enter. The amateur events are restricted to those in Grade 1.
Judges for this year's USPF professional competitions are Bill Livingstone and Jack Taylor and, for the amateur events, Jim Bell and Paula Glendinning.
Prize money for each of the Piobaireachd and MSR professional events is US$1,000 for first, $800 second, $600 third, $400 fourth and $200 fifth, for a total pot of $6,000, and players have to submit six piobaireachds (play one) and six MSRs (one set played, each tune repeated). Amateurs have to submit four piobaireachd and four MSRs, one played once, with the winner receiving airfare to Scotland and tuition for two weeks at an approved piping school, with additional prizes as other placings.
In 2010, the USPF professional competition was dropped as a qualifying event for the Glenfiddich Championship. The USPF responded by restricting the event to North American competitors.
+ Glenfiddich adds qualifiers, drops USPF and Silver Chanter
+ USPF restricts championship to North American pipers; CPA weighs in
Following the death of USPF founder Maclean Macleod in 2013, Arthur McAra took the role of president.