Walter McMinn, 1926-2019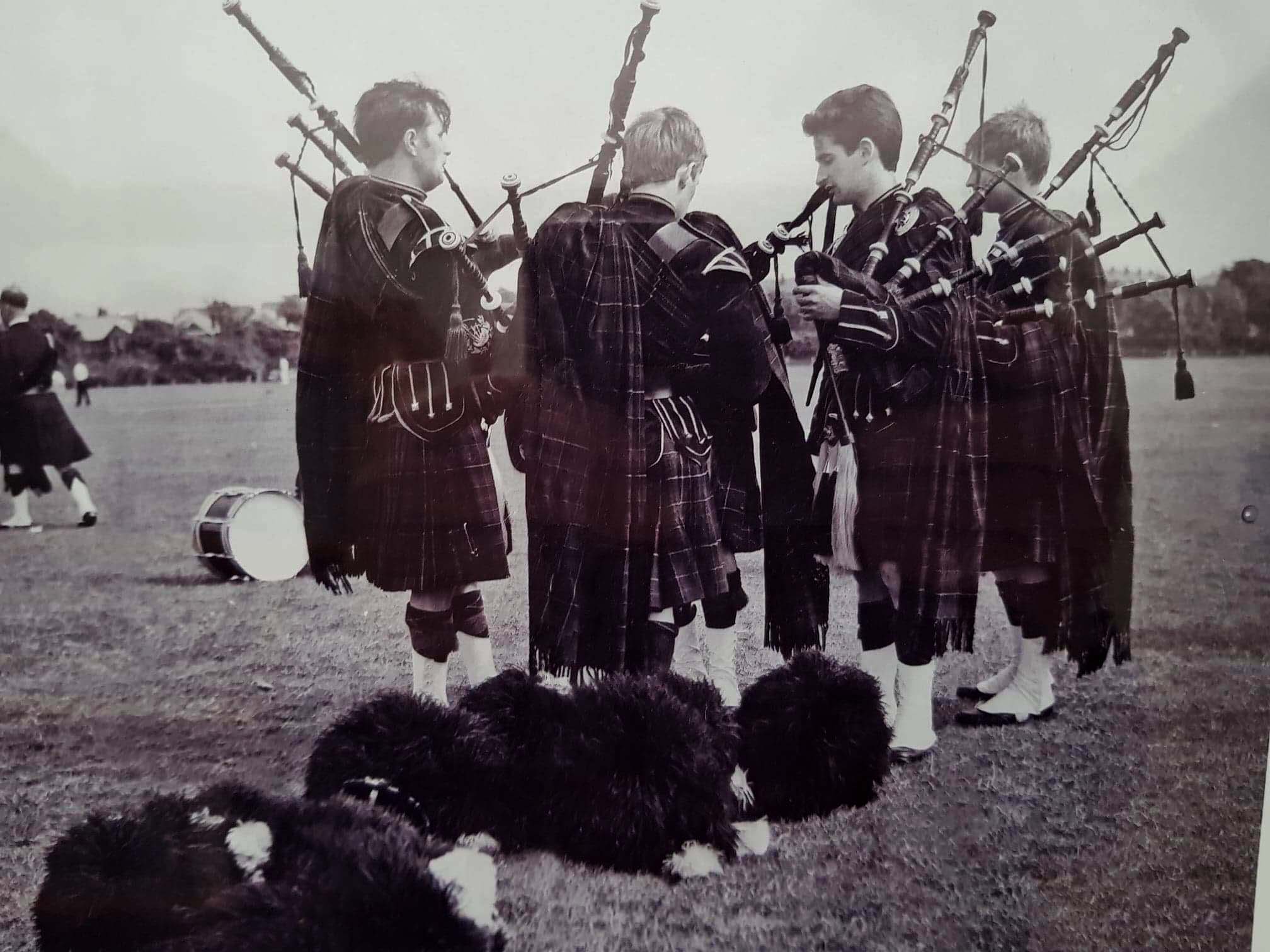 Walter McMinn, pipe-major of the Grade 1 Mount Carmel of England from 1959 to 1977, died on January 13, 2019, at the age of 92.
Born in Kilconnel, Ayrshire, Scotland, on February 28, 1926, to a father who taught him and his brother the pipes. McMinn served as a piper in the King's Own Scottish Borders, and later moved to England, taking his heritage with him.
"Walt" would become a hugely successful pipe-major of Mount Carmel, the first and still only band from England to reach and sustain a place in Grade 1.
McMinn joined Mount Carmel after moving to the Manchester area in 1959, and, as with all successful pipe-majors, focused on correct basics and teaching. The band started to compete in Grade 4 in the early 1960s and soon started to collect prizes. By around 1965, having established the fundamentals, the band rapidly improved and make its way through the grades.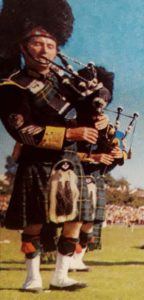 Walter McMinn was a feisty character in the days of "The Mounts." He did not suffer fools gladly. If on the receiving end of a "blast" from him, his players recount that it made certainly clear what was enough practice.
Following two very successful seasons in Grade 2, the band was upgraded to Grade 1 following several wins at major championships. McMinn remained pipe-major until 1977, when he decided to stand down as the band was unable to break into the top-six of the top grade. He remained with the Mounts through and beyond its merger with the City of Salford Pipe Band in the early 1990s, serving as a back-rank piper, though his presence and knowledge was always evident.
To those who had the privilege to know him, there is a pride in being part of his contribution to the pipe band movement, especially in the north west of England. Through his influence and mentoring of others, some would go on to lead successful bands.
Walter McMinn was pre-deceased by his wife, Alice, and is survived by sons, Ian and Alistair, daughters-in-law Janet and Janice, two granddaughters and one great grandson.
Our condolences go to Walter McMinn's family and many friends at this sad time.
– contributed by Pete Duncan, a piper with Mount Carmel under Walter McMinn, and former pipe-major of the Durban Caledonian Pipe Band of South Africa.