Winter Storm considering 2017 live streaming expansion

As if the success of the competitions, workshops and performances at last weekend's annual Midwest Highland Arts Fund Winter Storm in Kansas City, Missouri, weren't enough good news for the event, organizers today revealed that they achieved their crowdfunding goal of US$5,000 with six full days left in the campaign.
The crowdfunding is designed to offset the cost of livestreaming the major competitions and concert, which is further underwritten by donated gear and manpower by the Dojo University, a Winter Storm sponsor.
It's the second straight year that the crowdfunding goal was met and, with the success, organizers say that there are already preliminary discussions about simultaneous streaming of multiple contest events at the 2017 Winter Storm.
"Winter Storm is very grateful for the generosity of the hundreds of people that have contributed to make the live streaming a reality," said Beth Wilson, MHAF president.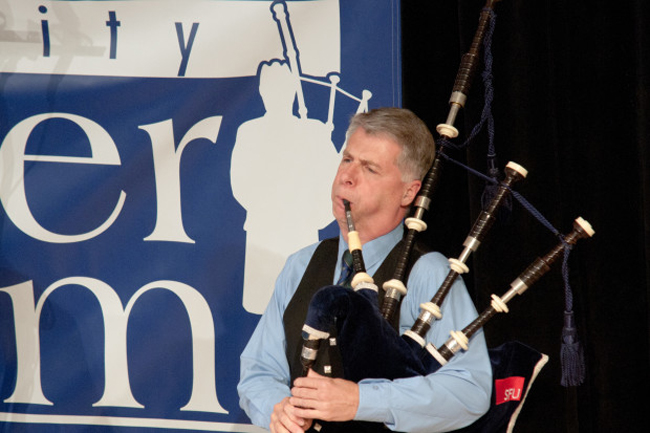 The MHAF is not-for-profit, and is run by a volunteer board of directors, and more than 20 piping and drumming luminaries were flown in from the UK, Ireland, Canada and the USA to teach and judge at the event.
Crowdfunding has become a familiar means to support piping and drumming projects and pipe band travel expenses, with widely varying degrees of success. At publication time, some 256 donations had been made. Depending on the amount, those who donate receive items ranging from recognition on the website for contributing $1 to those at the Platinum level who give $150 receiving a gift card, a t-shirt and a tie worn by an instructor/performer at the event.