Winter Storm crowdfunding meets streaming goal
Whether Highland games, music collections, or film making, piping and drumming projects are increasingly looking to crowdfunding platforms to support their expensive initiatives, hoping that pipers and drummers will be inspired enough to donate relatively small amounts to see the venture continue or come to light.
The pleas don't often work, but the January 9th live stream of the Winter Storm piping and drumming competitions and concert was an exception, with the request actually meeting its US$5,000 goal, allowing the organizers to cover the expense of the operation.
It was the third year that the Midwest Highland Arts Fund broadcast the events, which were previously pay-per-view. The 2015 stream was free to all who wished to watch, but with a strong recommendation to contribute a fair amount, the more money committed, the more t-shirts, track downloads and merchandise people would receive.
Those giving US$150 – the top level – got a package of goodies that included a "game-worn" necktie by one of the weekend instructors.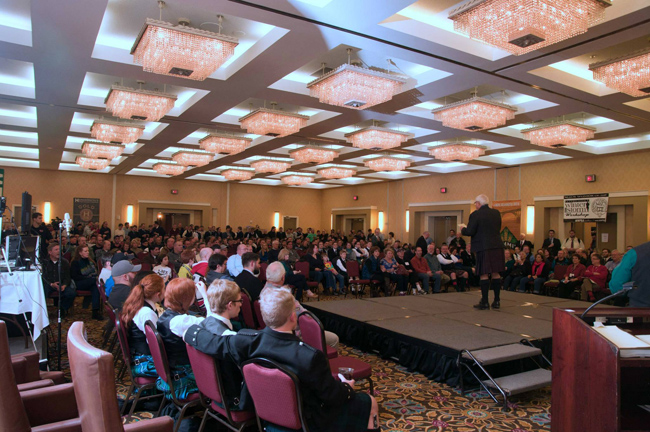 According to MHAF President Cliff Davis, peak viewership was just over 500 for the competitions or the evening concert, which he said was more than double of 2014.
The organization partnered with Dojo University on the project and expenses included equipment rental and bringing in a fibre optic connection to ensure ample bandwidth.
David added that the venues should have better access to a 100MB fibre connection, and that the MHAF is "excited about technological possibilities that will bring in the future."