(Page 1 of 1)
After less than two years in the role, Gavin Walker has resigned as Pipe-Major of the Grade 1 House of Edgar Pipe Band. The decision was made by Walker following a special band meeting on July 15th, following the alleged threat of RSPBA sanction against the band over comments allegedly made on a social media platform following the British Pipe Band Championships.
The band received an official complaint on July 12, 2012, and a band meeting was called to address the situation.
At this meeting as Pipe-Major
THIS DAY IN HISTORY:
November 1, 1990
Bob Hardie dies.
TOP STORIES
Articles from the last three months with the highest overall ratings by readers.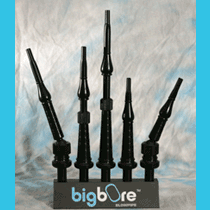 MOST RECENT POST
Hatred unwelcome

Fri, 24 Oct 2014

The Highland pipes draw attention. The volume and distinct sound of the instrument – especially when played poorly – get a reaction from people, so pipers are often seen in protests and parades. Pipers who work their entire lives …
Read more »
UPCOMING EVENTS
November 8, 2014
PPBSO AGM and GALA
Best Western Brant Park Inn, 19-Holiday Inn Drive, Brantford
November 15, 2014
Angus Macdonald Championships
Lakeside, CA
November 21, 2014
2014 Balmoral Classic
Pittsburgh, PA
November 23, 2014
Scotch Tasting Fundraiser
14200 Green Timbers Way, Surrey.
February 25, 2015
Red Hot Chilli Pipers
The Venue, Peterborough, Ontario
FROM THE ARCHIVES