2018 North American Champions: 78th Fraser Highlanders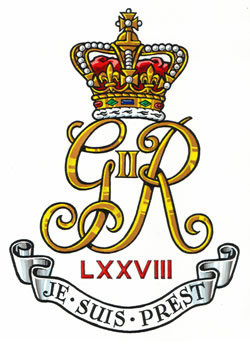 Maxville, Ontario – August 4, 2018 – The 78th Fraser Highlanders were named the 2018 North American Pipe Band Champions, gaining most overall points in two Grade 1 events at the annual Glengarry Highland Games, the world's largest single piping and drumming competition by number of events, contestants, and attendees.
Sean McKeown was the Professional Piper of the Day, while Cameron McKail won the Professional Snare Drummer of the Day title.
Weather was hot and humid throughout the day. There was a heavy downpour for a few minutes in the early afternoon, but otherwise dry.
Stay tuned to pipes|drums for videos from the Grade 1 Medley and Grade 2 MSR events.
Grade 1
Overall
1st 78th Fraser Highlanders
2nd 78th Highlanders (Halifax Citadel)
3rd Toronto Police
Drumming: 78th Fraser Highlanders
Bass-section: 78th Highlanders (Halifax Citadel)
Medley
1st 78th Fraser Highlanders (1,2,1,1)
2nd 78th Highlanders (Halifax Citadel) (2,1,2,2)
3rd Toronto Police (3,3,3,3)
Judges: Charlie MacDonald, Andrea Boyd (piping); Greg Dinsdale (drumming); Andrew Berthoff (ensemble)
MSR
1st Toronto Police (1,1,3,2)
2nd 78th Fraser Highlanders (3,3,1,1)
3rd 78th Highlanders (Halifax Citadel) (2,2,2,3)
Judges: Jim McGillivray, Donald MacPhee (piping); Paul Brown (drumming); Bob Worrall (ensemble)
Grade 2
Overall
1st City of Dunedin
2nd Worcester Kiltie
3rd Peel Regional Police
4th MacMillan
5th 400 Tactical Helicopter Squadron
6th Hamilton Police
7th College of Piping
Drumming: City of Dunedin
Bass-section: MacMillan
Medley
1st City of Dunedin (1,1,1,1)
2nd Worcester Kiltie (2,2,2,3)
3rd Peel Regional Police (4,4,3,2)
4th MacMillan (3,3,4,4)
5th 400 Tactical Helicopter Squadron (5,5,7,5)
6th Hamilton Police (6,6,5,6)
7th College of Piping (7,7,6,7)
Judges: Jim McGillivray, Donald MacPhee (piping); Paul Brown (drumming); Bob Worrall (ensemble)
MSR
1st City of Dunedin (3,1,2,1)
2nd Peel Regional Police (1,5,3,4)
3rd Worcester Kiltie (ens.pref) (6,2,4,2)
4th MacMillan (4,4,1,5)
5th 400 Tactical Helicopter Squadron (5,3,7,3)
6th Hamilton Police (2,7,5,7)
7th College of Piping (7,6,6,6)
Judges: Charlie MacDonald, Andrea Boyd (piping); Greg Dinsdale (drumming); Andrew Berthoff (ensemble)
Grade 3 (Medley, nine competed)
1st Toronto Police (Gr3) (1,2,1,2)
2nd Ottawa Highlanders (2,1,4,1)
3rd Fredericton Society of St. Andrew (4,5,2,3)
4th Guelph (3,3,7,7)
5th Rob Roy (7,7,6,5)
6th Glengarry (6,6,5,8)
Bass-section: Ottawa Highlanders
Judges: Brian Williamson, Lezlie Webster (piping); Brian McCue (drumming); Glenna Mackay-Johnstone (ensemble)
Grade 4 (Medley, 14 competed)
1st 8 Wing RCAF (2,2,2,1)
2nd 12 Wing Pipes & Drums Shearwater (1,1,6,4)
3rd Niagara Regional Police (5,4,7,3)
4th Ryan Russell Memorial (7,5,3,6)
5th Dartmouth & District (4,3,10,8)
6th Hamilton Police (Gr4) (9,6,5,7)
Bass-section: Georgetown
Judges: Charlie MacDonald, Andrea Boyd (piping); Greg Dinsdale (drumming); Andrew Berthoff (ensemble)
Grade 5 (March Medley, 18 competed)
1st Kevin Barry (1,3,4,2)
2nd Peel Regional Police  (Gr5) (2,1,11,1)
3rd College of Piping (Gr5) (6,2,5,6)
4th Guelph (Gr5) (11,6,1,3)
5th Glengarry (8,4,7,4)
6th Paris/Port Dover (9,9,2,5)
Bass-section: Paris-Port Dover
Judges: Brian Williamson, Iain Symington (piping); Brian McCue (drumming); Glenna Mackay-Johnstone (ensemble)
Professional Solo Piping
Piobaireachd
Group A
1st Nick Hudson
2nd Sean McKeown
3rd Jacob Dicker
4th Andrew Rogers
5th Glenn Walpole
6th Derek Midgley
Judge: Donald MacPhee
Group B
1st Robert Durning, "Lament for the Earl of Antrim"
2nd Tyler Bridge, "The Desperate Battle"
3rd Tyler Harris, "Too Long in this Condition"
4th Tyler Johnson, "MacCrimmon's Sweetheart"
5th Teddy Keough, "The Young Laird of Dungallon's Salute"
6th Palmer Shonk, "Lament for the Viscount of Dundee"
Judge: Andrew Berthoff
Gold Medal MSR
1st Sean McKeown
2nd James MacHattie
3rd Callum Harper
4th Tyler Johnson
5th Ian K. MacDonald
6th Glenn Walpole
Judge: Bob Worrall
March
1st Matt MacIsaac
2nd Sean McKeown
3rd Ian K. MacDonald
4th Dan Lyden
5th Derek Midgley
6th James MacHattie
Judge: Hector MacDonald
Strathspey & Reel
1st Sean McKeown
2nd Matt MacIsaac
3rd Derek Midgley
4th Dan Lyden
5th James MacHattie
6th Glenn Walpole
Judge: Jim McGillivray
Jigs
1st Ian K. MacDonald
2nd Matt MacIssac
3rd James MacHattie
4th Sean McKeown
5th Robert Durning
Judge: Jake Watson
Professional Solo Snare Drumming
MSR
1st Iain Bell
2nd Cameron McKail
3rd Jason Hoffert
4th Colum Lundt
5th Jack McClamrock
6th Neil Birkett
Judge: Greg Dinsdale
Hornpipe & Jig
1st Kyle Wardell
2nd Cameron McKail
3rd Jason Hoffert
4th Colin Lundt
5th Jack McClamrock
6th Neil Birkett
Judge: Paul Brown