78th Frasers appoint Grey pipe-major; Iain K. MacDonald also joins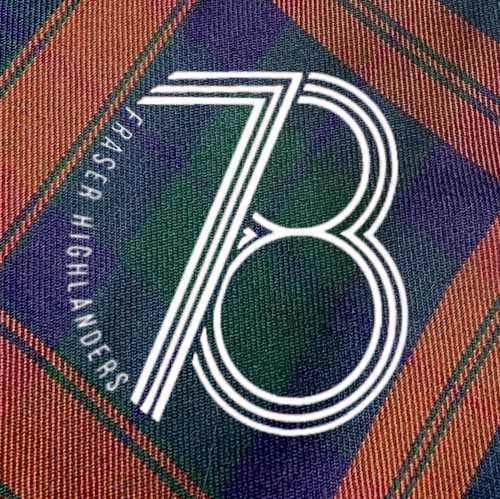 The Grade 1 78th Fraser Highlanders have appointed the prolific composer Michael Grey as their new pipe-major, succeeding Doug MacRae, who recently announced his retirement after 13 years in the role.
Also joining the band is double Gold Medallist and former Grade 1 Toronto Police pipe-major Ian K. MacDonald, who has been a member of Grade 1 Field Marshal Montgomery since 1999, winning the 2022 World Championship with the band.
Grey was a member of the original iteration of the 78th Frasers and stayed with the band until 1994 when he became pipe-major of the Grade 1 Peel Regional Police, where he remained for four years. He would go on to have stints with several bands – the Lothian & Borders Police, the Glasgow Police, the 78th Highlanders (Halifax Citadel), and the Toronto Police, the last of which he was pipe-sergeant and "musical director" under MacDonald.
[Read the five-part pipes|drums Interview with Michael Grey here.]
Renowned Leading-Drummer Drew Duthart remains with the 78th Frasers in the post that he's held for more than 20 years.
[Read the five-part pipes|drums Interview with Drew Duthart here.]
Grey is only the third pipe-major in the 43-year history of the band, which was started and led by Bill Livingstone in 1981.
The band had a successful 2023 competition season in Ontario, highlighted by winning the 2023 North American Pipe Band Championship at Maxville, Ontario, against the 78th Highlanders (Halifax Citadel) and City of Dunedin.
The 78th Frasers are the only active Grade 1 band in Ontario and, along with the 78th Highlanders (Halifax Citadel) and Simon Fraser University, one of only three in Canada.
The Pipers & Pipe Band Society of Ontario recently announced that Grey would not stand for election to another two-year term as its president at the association's annual general meeting in December. He had held the role for two years, standing without opposition, gaining the post by acclamation.
The appointment is the latest in the annual "transfer season" for bands in the Northern Hemisphere. Last week, Grade 2 Glasgow Skye Association appointed Donald Stewart pipe-major, taking over from Kenny MacLeod, who completed a promised one-year tenure intended primarily to get the storied band back on its feet.