78th Frasers replace Rowe with Allan on bass
The Grade 1 78th Fraser Highlanders have made Sean Allan their new bass drummer, replacing long-time member Johnny Rowe, who departed involuntarily on August 28th.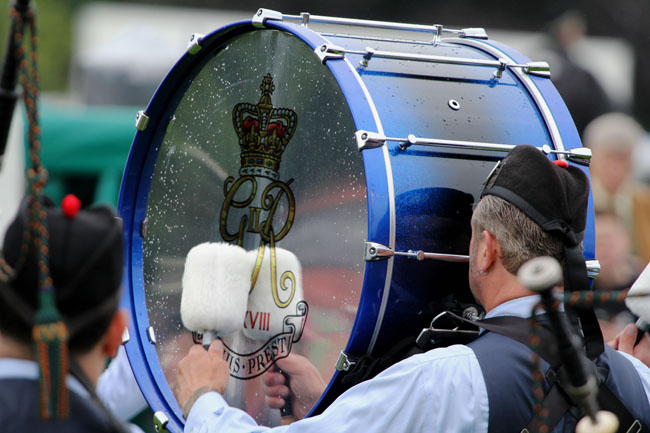 Allan moves to the 78th Frasers, joining his brother-in-law, Lead-Drummer Drew Duthart, and follows in the footsteps of his late father, Luke Allan, who is regarded widely as one of the best bass players in pipe band history. Luke Allan played with the band during its most successful years in the 1980s and, coincidentally, left the 78th Frasers to play with the Toronto Police with his son-in-law, Drew Duthart, who was then the lead-drummer.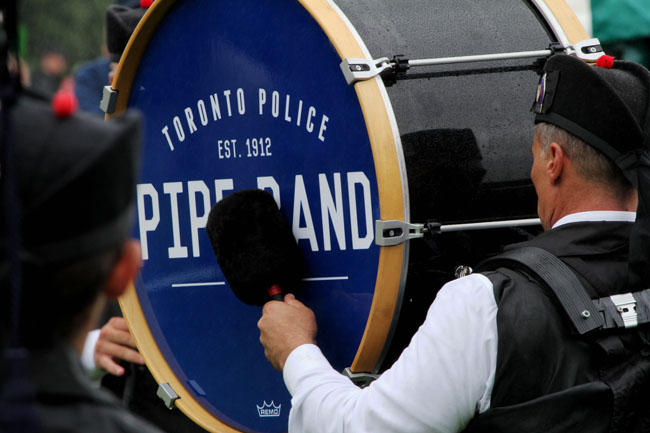 Sean Allan has been the bass drummer with the Grade 1 Toronto Police Pipe Band, after returning to the pipe scene in 2015 after many years away. He was a member of the 78th Frasers in the 1980s as a tenor drummer and has a snare drumming background.
A native of Nova Scotia, Rowe has won many awards for his playing and in the last year Sean Allan has also received Best Bass accolades at Ontario contests. Rowe's plans to join another band are not yet known, but it is believed that he is weighing his options.
"There had been some speculation through the season that the 78th Frasers may be looking to make a change, and it was natural to assume that Sean would be asked to play by Drew, if it were to happen," said Toronto Police Pipe-Major Sean McKeown. "Sean confirmed with me that after Johnny Rowe's departure, he was asked, and made the decision to go play with Drew. As much as I'm sad to see Sean go, I fully understand his reasons why. Sean brought professionalism, a great touch, and an infectious personality to the band. More than the playing, we will miss having his energy and personality around the band. I hope he enjoys his time there, as we've enjoyed having him a part of our group here in Toronto Police."
McKeown added that he has spoken to several bass drum candidates already, but has made no decision. It's not known if Rowe is among those candidates. McKeown said that he is adding players to each section of the band, and "currently interviewing players for all positions," encouraging anyone interested in joining to contact him directly.
78th Frasers Pipe-Major Doug MacRae was not immediately available for comment.