78th Halifax looking for L-D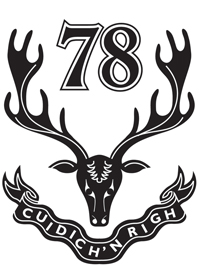 The Grade 1 78th Highlanders (Halifax Citadel) of Nova Scotia, Canada, have commenced a search for a new lead-drummer after Jeremy Keddy resigned.
Keddy had been with the band for five years, and, according to the band, cited "family obligations and work commitments" as reasons for his decision.
+ 78th Highlanders Halifax replace Danskin with Keddy
"I am sorry to leave," Keddy said in a statement to pipes|drums, "it's been an enjoyable five years, but I think this is the right thing for me and the group right now."
The band added that the parting, while getting close to the competition season, is "amicable."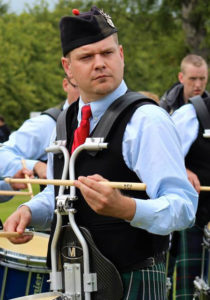 "I'm thankful for Jeremy's service and musical support this past while," Pipe-Major Alex Gandy said. "We had a good chat about the direction of the group this past weekend and determined that it was best for all involved to proceed this way."
Keddy will apparently step away from the band entirely, but did not rule out a return.
The Last week, Gandy had confirmed that the 78th Highlanders (Halifax Citadel) plan to return to compete at the World Pipe Band Championships after taking a hiatus in 2017. It is not yet known if those plans have now changed.
Until Keddy's arrival, the band's drum section had often lagged the pipe section in terms of consistent results. The Canadian Maritimes have traditionally been strong in piping, but relatively weak in snare drumming, with some exceptions. The same can be said of most areas of the world, including regions of Scotland.
Jeremy Keddy's background in Grade 1 includes a stint as lead-drummer of the Toronto Police Pipe Band in the 2000s.
+ Keddy Takes LD Spot at Toronto Police