(Video) MacIsaac, Dawson win Toronto Pro Knockout
Toronto – February 24, 2018 – The final round of the four-stage PPBSO Toronto Branch's Professional and Amateur Piping and Snare Drumming Knockout Competitions saw Matt MacIsaac and Harvey Dawson win the top prizes, surviving four stages of the winter-long competitions. Finalists were decided based on points accrued from previous rounds, culminating in the event at a crowded 48th Highlanders of Canada's Sergeants' Mess at Moss Park Armoury.

Video of Matt MacIsaac's winning performance at the 2018 PPBSO Toronto Branch Professional Piping Knockout.
The evening competitions followed a full day of piobaireachd instruction at the More Ceol Mor workshops conducted by guest instructors Donald Lindsay, Bill Livingstone and Dr. Angus MacDonald. After the competitions, MacDonald delivered a recital of light music to an appreciative audience.
Stay tuned to pipes|drums for video of some of the prize-winning Professional piping performances.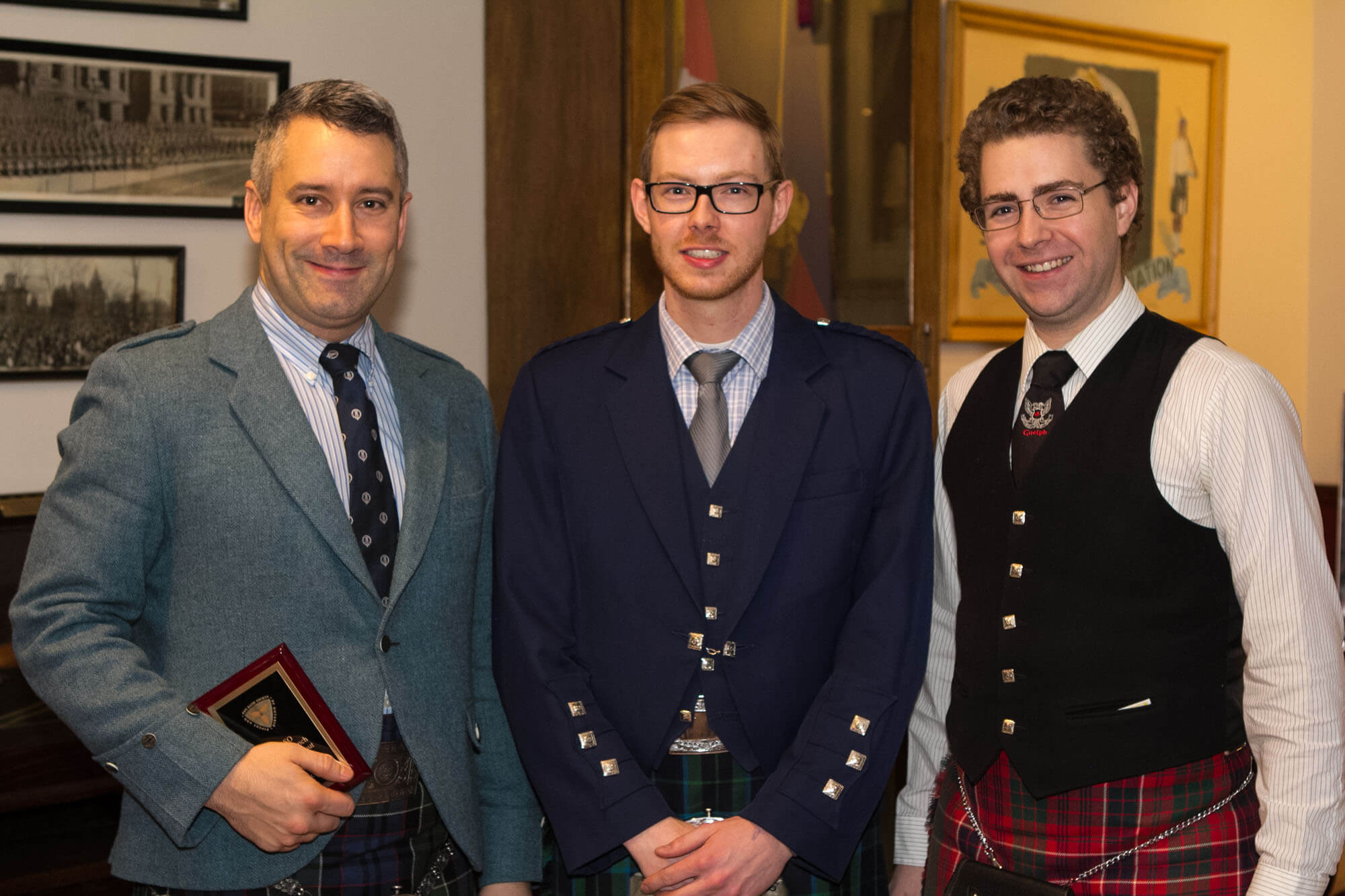 Professional Medley (Archie Dewar Memorial Trophy)
1st Matt MacIsaac, Stayner, Ontario
2nd Glenn Walpole, Toronto
3rd Tyler Bridge, Kitchener, Ontario
Judge: Dr. Angus MacDonald
Also competing: Brendan Culver, David MacDougall and Dylan Whittemore
Amateur A Division (Grades 1-2, Ed Neigh Memorial Trophy)
1st Charles David Mitchell
2nd Colin Johnstone
3rd Liam Melville
Judge: Dr. Angus MacDonald
Amateur B Division (Grades 3-4)
1st Matthew Parsons
2nd Roy Huang
3rd James Dennison
Judge: Dr. Angus MacDonald
Snare Drumming
Professional MSR
1st Harvey Dawson
Judge: Ken Constable
Amateur A Division (Grade 1-2)
1st Madelyn Neil
Judge: Ken Constable
Amateur B Division (Grades 3-4)
1st James Berry
2nd Lana Korver
3rd Aprille Holmes
Judge: Ken Constable